Saturday afternoon our Sunday school class got together for fellowship and a time for the kids to hunt eggs. Last year, when we went to this get-together, Reagan and I felt like all we did was chase SM. This year, it was so much nicer. She played with the other children and we actually got to sit (or stand) and enjoy some fellowship with the adults in our Sunday school class.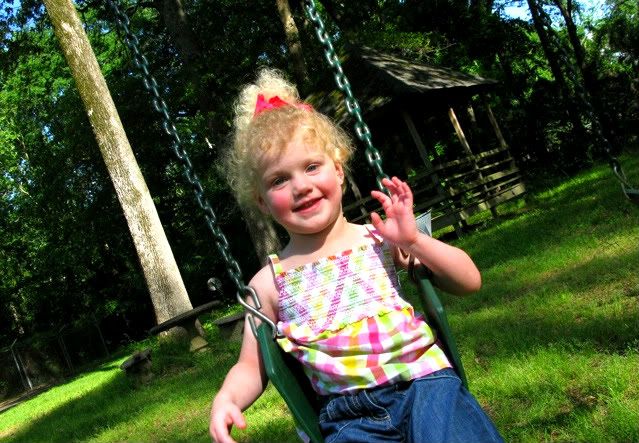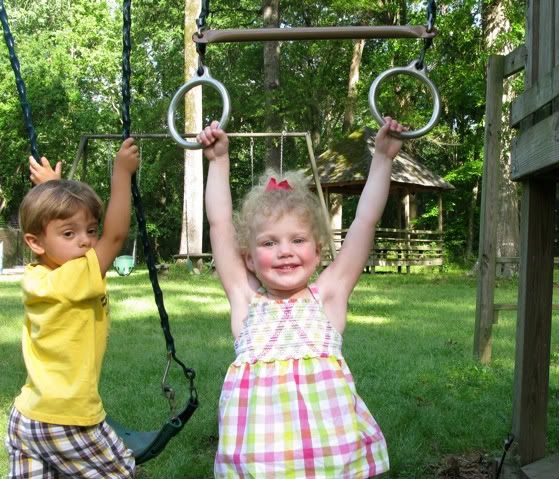 Here's SM with the daughter of my friend Julie. It has been so sweet to see how these two girls have taken to each other. They enjoy playing together and it makes me so happy.
It's egg hunting time! But first, there are some mommas who need to get some pretty pictures of their babies.
All the children who hunted eggs. This is a cute group of kiddies.
Here's SM with her loot. I had to help her go through it to weed out the chocolate. She DID NOT need chocolate.
After eating and hunting eggs, one of the older girls was kind enough to paint the faces of the younger girls. They loved it.
As you can see, SM had a butterfly drawn on her face. And let me just tell you, it was a battle for me to wash that off at bath time Saturday night.
We enjoyed the fellowship and opportunity to spend time with our friends from Sunday school.