Wednesday was Reagan's birthday. He told me that he wanted some electronic gadget and I would NEVER dream of going shopping to buy something like that without him. He's a little particular, shall we say. So, instead, I went to a local restaurant that sells cheese straws that he loves and picked up a couple boxes. Sara Madalin and I surprised him at the store with the goodies and a few balloons.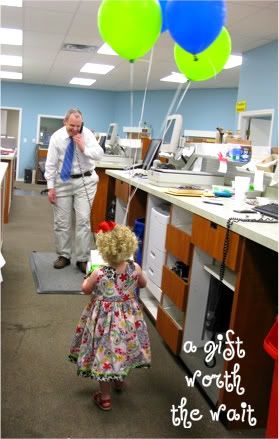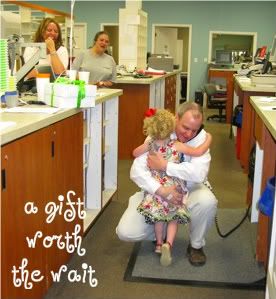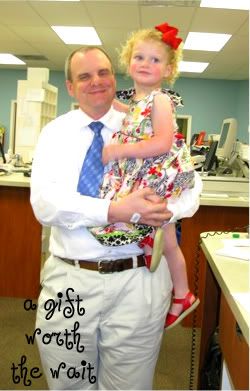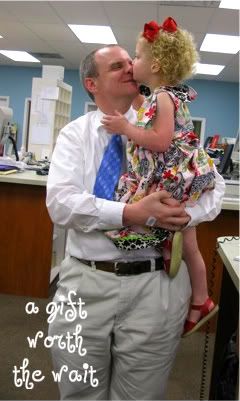 Once she was done with him, she moved on to "working." That's what she kept telling us when we tried to get her away from the prescription bottles. She would say, "I can't. I still working."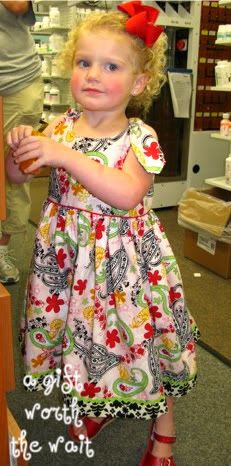 I tried to get a good picture of her dress.
I made that for her this week. It actually took only a few hours and was pretty easy. My Aunt Sue may be the only one interested, but I'm planning on doing a post in the next few days to show some of the things I've made for her lately. She really liked the dress. When I put it on her she called it her twirly dress and started spinning in circles. It was so sweet.