Friday afternoon, Reagan called and said that we were going to BB and Scooter's house that evening to dye eggs with their crew. SM and I put on our play clothes and we were ready to go. But, before we left, she picked me a flower and took a quick picture with me.
What a crew! When we arrived, kids were everywhere. And it was LOUD! We ate pizza and then it wasn't long before we all headed outside for some play time. SM and little Jack Kitchens played baseball while some of the adults started up a game of volleyball.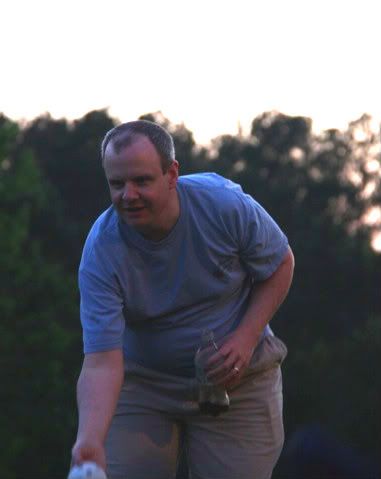 I can't remember what these tears were all about, but I'm pretty sure they were turned off as quickly as they were turned on.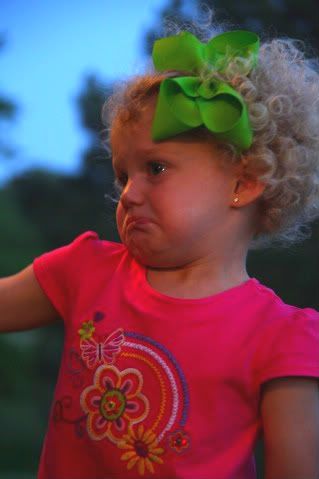 After if got too dark to play outside anymore, we moved the party indoors where most everyone began to dye Easter eggs.
It wasn't long before "someone" needed a popsicle break.
And here she is after she and Scooter got into the stickers. She came running into the kitchen to me saying, "Wook at me Mommy!"