Friday after we had a nap, SM and I went out into the backyard so she could play in the water hose for awhile. I think that her Summer will filled with time under the sprinklers. She loves it. She has several little sprinkler attachments. She chose the swirling one to play in Friday.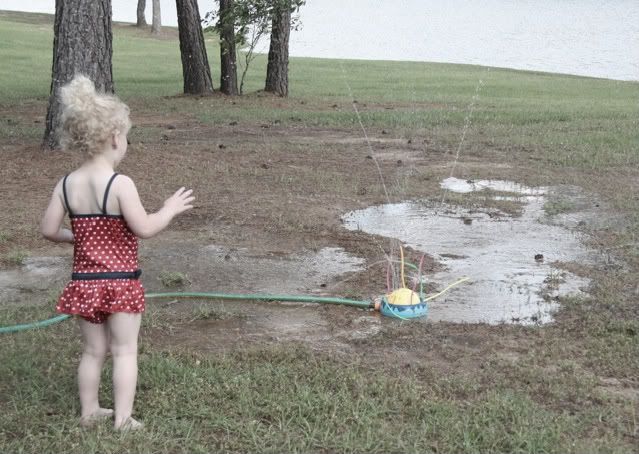 I originally planted the cucumbers with the other vegetables beside our garage. But the first storm that came through destroyed them with hail. So, I planted new ones in this raised planted with the strawberries. For some reason, the cucumbers didn't make it. Oh, well. All my other vegetables are doing well. I'll try to show some pictures to update on those soon.
She had a great time. I let her play for about 45 minutes. Then we came in for showers and got ready to go to BB's to dye eggs. She was a very good girl Friday. I'm hoping we have a fun Summer full of days like that.