We are both so excited about our little garden we have growing this year. After several weeks of watering and caring for our little plants, we are finally seeing some fruits and vegetables appear. Here is our first strawberry. It's still a little pink on the underside. It should be completely ripe by the end of this week.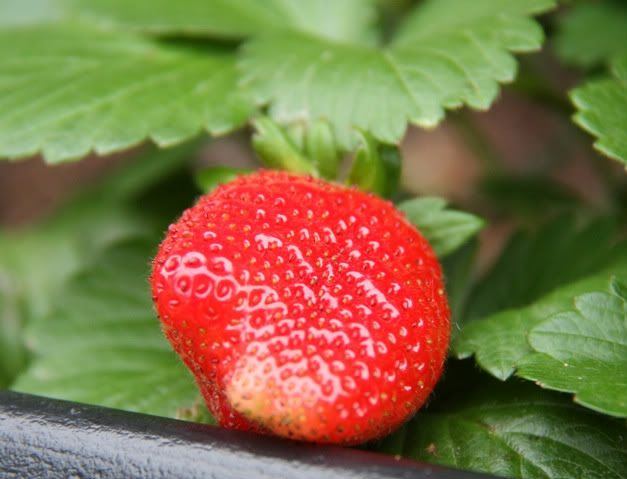 And here are a couple pictures of two of my strawberry plants. They are FULL of strawberries and blooms.
Here's one of my two green bell pepper plants. No peppers yet, but there are a few blooms starting to show.
That plant is FULL of tomatoes. There were already a few tomatoes on this plant when we bought it, but they have grown a great deal since we re-planted it.
And finally, here is one of our other tomato plants. These are little cherry tomatoes. Again, blooms everywhere.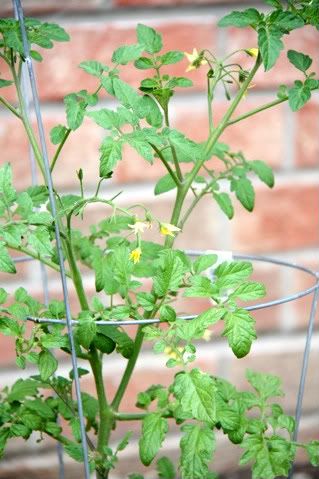 As you can see, we need to pull some weeds around our plants. I think reagan is going to take care of that for me. ;-)
All our pretty flowers are starting to really bloom as well. Here's just one of my petunia groupings.
And another hanging basket with petunias.
Don't know what these are called, but they are red and pretty.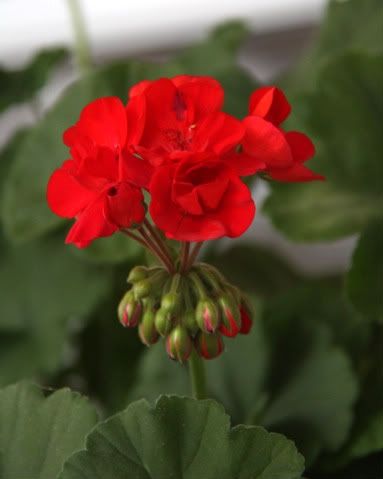 My two potted hybiscus are still alive. But they are very beat up after all the weather we've had over the last few weeks. I lost a lot of leaves on them. It seems every time they start recovering, they get beat up again. Kind of how we've felt these past few weeks too.
But that's not for this post.
If you want to see my first post on our adventures in farming, you can click
here
. You can see our little plants have done well. I can't wait to actually eat some of the fruits (or vegetables) of our labor.