I prayed so many years to be a mother. Not to miraculously get pregnant, or have a baby - but to be someone's mother. And now, here I am, blessed every day for almost 3 years now, to be the momma of a girl that keeps me on my toes. A girl that loves for me to sing her to sleep. A girl that is hooked on doughnut holes. A girl that is growing up much too fast for her momma's heart to take at times. I was telling Reagan just yesterday, this will probably be the last Summer that we'll look at her as a baby. This time next year, she will be so different; she'll be such a big girl.
I'm so blessed to be her momma. I'm so grateful to God and her birth family for everything we've been able to experience as her parents. And though I am sometimes criticized by "Anonymous", and I even have moments where I allow him or her to get under my skin, I'm thankful that I have been able to record so much of the things from her life that have changed our lives as parents these past three years. I'm thankful that she'll have her blog to look back on to see just how much she changed our lives. And I'm glad she'll be able to see just how much I enjoyed every day that I've been her momma.
This year, for Mother's Day, Reagan gave me a gift that I've wanted for some time. It's a book printed from this blog. I've been talking about printing and binding the blog for awhile. There's so much of it that it will take several bindings and quite a bit of money. Reagan decided to get started on that project, without my knowledge, and he gave me the first edition of our blog bound in book form. I was so happy, and surprised, when I opened it earlier this week.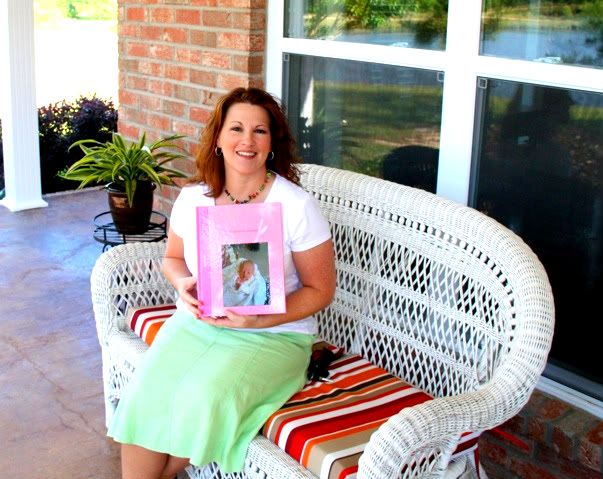 I loved looking at the pictures with her and telling her what she was doing in each one.
Reagan was only able to print the first three months of the blog, but I expect him to work on the remainder for us a little at a time in the future. He's got a way to go. As of this post, I've published 1,000 posts on A Gift Worth the Wait. That's a lot of photos and silly stories about our family. A family that I am so grateful for, and so proud of.