Saturday afternoon, Sara Madalin traveled to the Delta with Susan and David. They were later joined by Mitch and his girlfriend, Mallory. David's parents hosted a fish fry at his house. From what I hear, Sara Madalin had a great time. Mallory took pictures, so these are all from her camera.
Here's SM and Mallory. Pretty girls.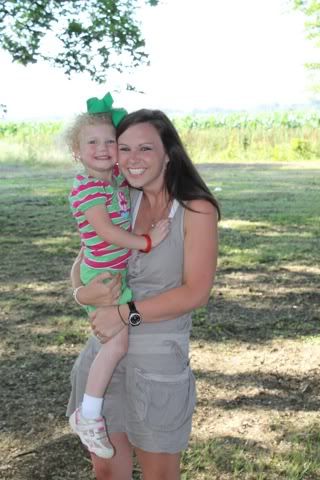 When we met Susan and David for lunch Sunday to get Sara Madalin, Susan said that SM had climbed a tree. Looks like she enjoyed it.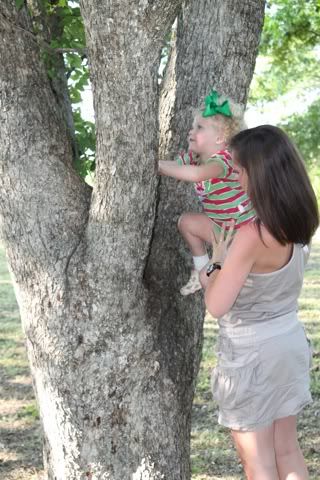 Susan said that she played with a ball in the yard. I asked if she laid on the ground and let them bounce it on her, because that's what this next picture looks like to me.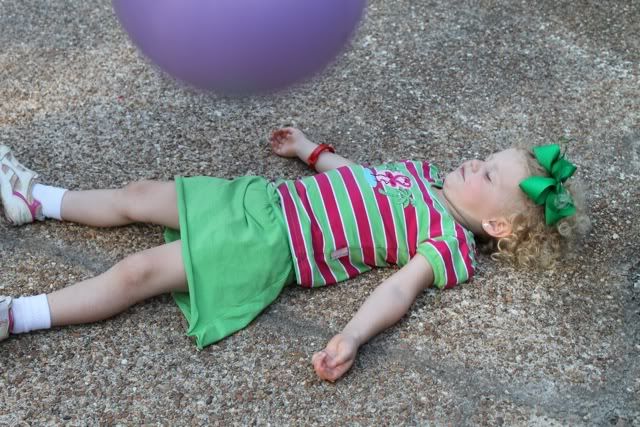 She ate fish and hushpuppies for dinner. But Susan said her favorite part of the meal was the cheesecake. She ate some of Susan's. She ate some of David's. Then she went to one of Mrs. McCoy's friends that she'd never met before, and ate some of hers.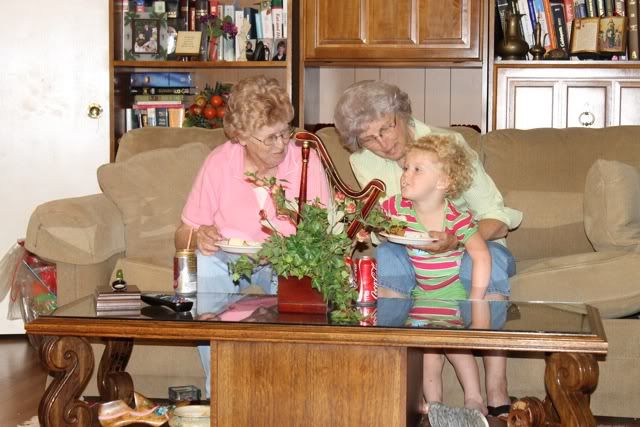 They spent the night at the McCoys' and came home Sunday. Here are Mallory, Mitch, and Sara Madalin Sunday morning.
We sent her activity bag in case she needed something to play with . Mitch made her some glasses out of the pipe cleaners we keep in the bag.