So, Sara Madalin's little dance recital was this morning. As one of my friends said on Facebook, good thing I got that video yesterday.
As soon as she saw me walk in the door, she went WILD. I don't know why she does that. I've watched her when she couldn't see me, and she danced and followed instruction. But, when I'm in her presence, she thinks anything goes. I almost didn't even post pictures or video of the recital. I try very hard to maintain a perfect image of our family for our blog readers (ahem), and I knew posting these photos and video would just shatter that image. But, I guess I have to humble myself and show you what we really deal with on a daily basis around here. (I'm being sarcastic for those who have a little trouble reading between the lines.) So, here are a few photos. In most of them SM is just a blue blur. But she's there.
In this first picture, she was actually dancing. Then, she spotted me. It was all downhill from there.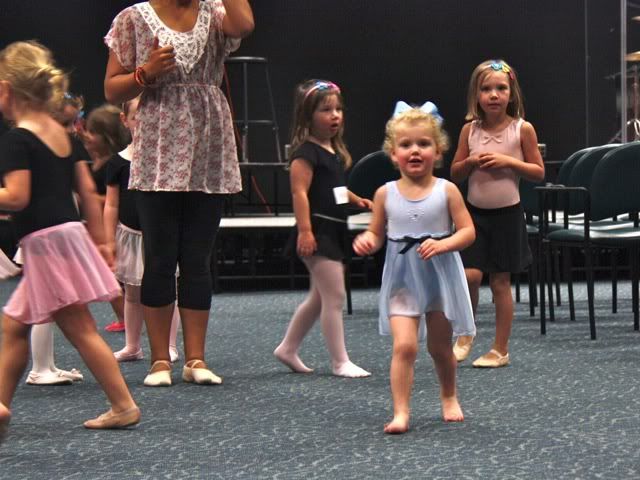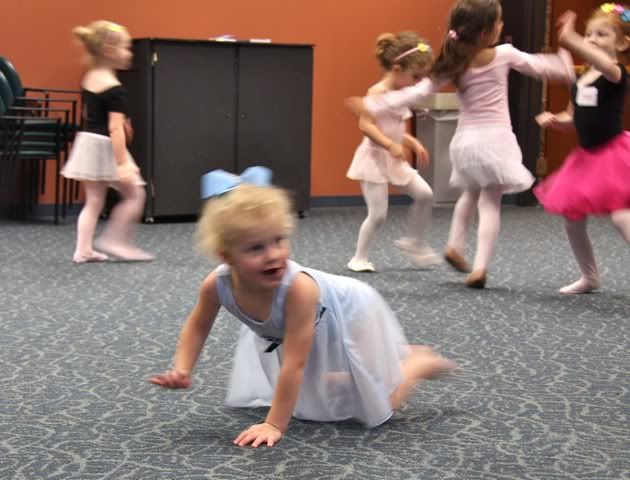 I stopped taking photos after that.
Thanks to our friend Curt for taking this picture. Curt, whose daughter, Mollie, performed PERFECTLY.
And my favorite part of ballet camp - the nap after.
I took a couple videos. One was cut short by her coming over and knocking my phone out of my hand. This was of their little dance. As you can see, Sara Madalin had a solo. Only, not really.
She has a soccer camp in a few weeks. I'm thinking that might be a little more her cup of tea.