This past Saturday morning, we drove South to visit with my Daddy for a little while for Father's Day. On the way home, we stopped by a very big, and very popular, produce stand.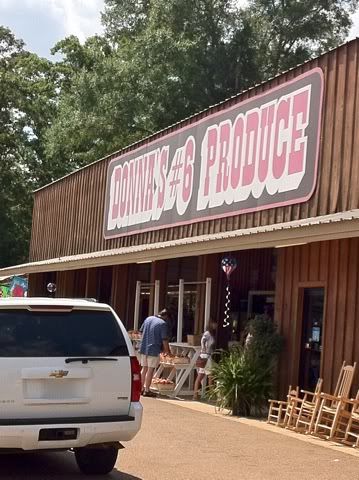 Reagan and I are like kids in a candy store at a place like that. You'd think we'd never had fresh fruits and vegetables before. He picked out some yummy peaches. I've had a couple of them since Saturday, and they are by far the best I've ever tasted.
There was a ton of fresh, ripe tomatoes. We didn't buy any because we are growing out own. But they all looked so pretty all stacked on the shelf.
And plums. I like them this way. Reagan prefers them green. And we usually get them from his Daddy, so we didn't buy any of these either.
Green beans. I'm planning on buying some of these and some peas, butter beans, and corn this weekend at a local festival. I put up quite a few in the freezer last year and plan on doing the same this summer.
My fave - green bell peppers. I bought a few of these because the ones in my "garden" are still small.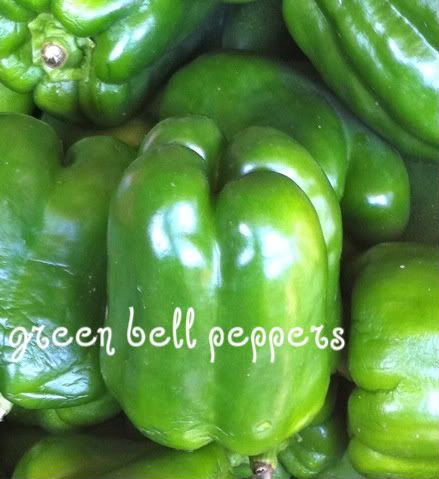 We bought a couple jars of those.
We also bought a watermelon and a canteloupe. Reagan and Sara Madalin cut them up for us Saturday night. I think she ate more than she helped, but I can't blame her. Fresh fruits and vegetables are very tempting.