We have enjoyed another day at home today - me and my girl. We are kind of liking it too. Today we've worked on a Father's Day gift for Reagan, although it looks like more paint went on the artist than the craft.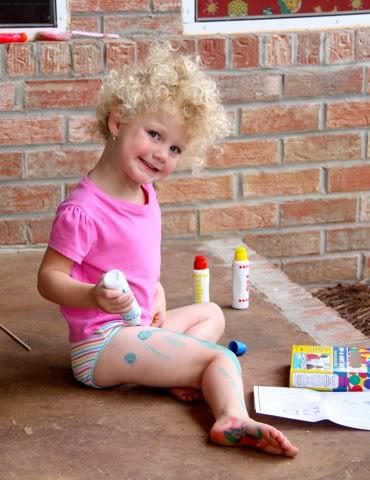 After she painted, I put some water in her pool so she could clean herself off.
After some pool time, we had lunch and then a little rest time. She slept for almost 2 hours. While she rested, I made a blueberry dessert that we always like this time of year when blueberries are so fresh. Now, we're headed to swim lessons where, if I'm lucky, she'll only cry during half the lesson, instead of the full 30 minutes.