This past Saturday afternoon we attended my niece's first birthday party. She had a princess theme. My sister needed to pick up a few last minutes items Saturday morning, so she, Amandah, SM, Reagan and I headed to Wal-Mart. One thing Brandi's list was a few more balloons. Here she is riding in the back seat of my car with all the balloons.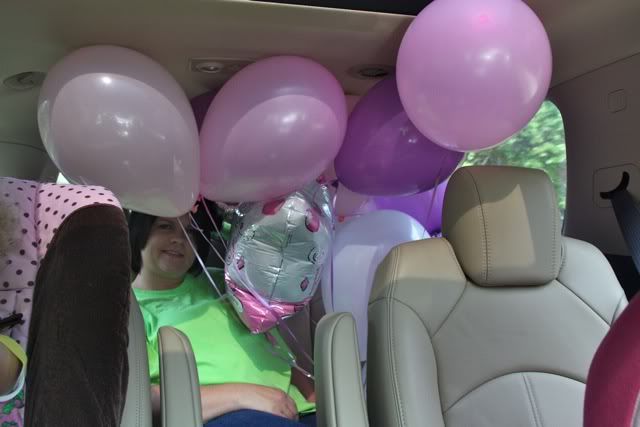 SM was very upset that none of those balloons were for her.
And here's the princess cake that Nanny made for the rest of us. She makes the best cakes.
Here's Amandah enjoying her cake.
Here's my sweet baby girl enjoying some chocolate ice cream. When Brandi asked her if she wanted chocolate or vanilla ice cream, she immediately screamed, "Choc-ate!" Several people giggled. I said, "She says it that way because I rarely let her have chocolate. So, when given an option, she jumps on chocolate."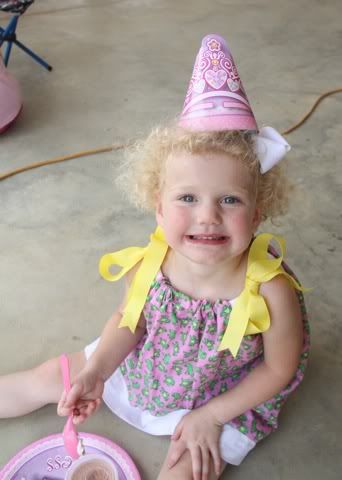 Here's Amandah opening one of her last gifts. By this time, she was so over opening gifts. She wanted out of the high chair so she could play.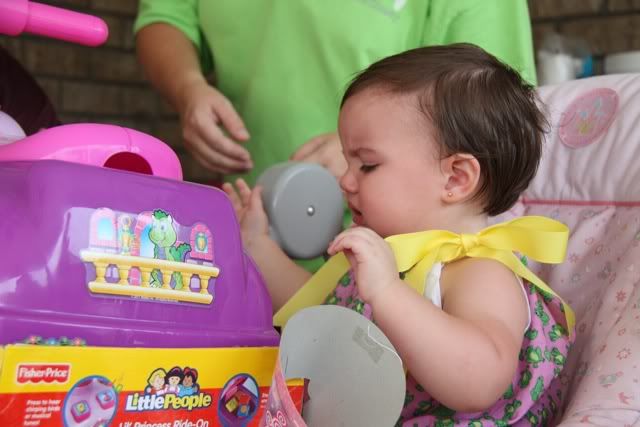 Sara Madalin and her cousin, Amandah, playing together. They really did play well together, especially when there was no one else around for them to fight for attention. They both kind of like to be the center of attention. Don't have a clue as to why.
It was hot and we knew we wouldn't be able to stay too long, but we really enjoyed our time visiting with family. I can't wait to see these two girls grow up. I hope there are many sleep-overs and birthday parties in our future.