This morning Sara Madalin had a play date with her friend, Nori Grace, at Pump it Up. I was not much a photographer today. Between two very active girls who were difficult to photograph, and having to chase after one of those active girls, I just didn't get many shots. And most of the ones I got were not very good at all. But here are just a few for memory's sake.
This was when we first got there and they just couldn't decide what they wanted to do first.
After playing for a few minutes on a couple of the other inflatables, they finally settled on the big slide. We spent the majority of our time there watching them climb to the top and slide down.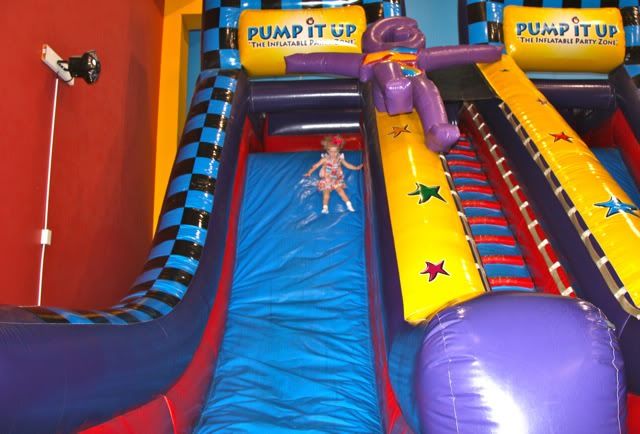 SM saw some of the kids carrying these mats to the top and sitting on them as they slid down. She decided she was going to do that too. So, she hauled that mat, that weighed about as much as her, all the way to the top and rode it down.
She had a good time and was very worn out by the time we left. Those are the kind of play dates Mommies love.