This week Sara Madalin had a sports camp at church. I was excited about her going because she has shown quite an interest in soccer and softball. Anytime she gets her hand on a basketball or soccer ball, she kicks it all over the place. And she will stop in her tracks to watch softball.
When we arrived Monday morning, we discovered that a couple of her "coaches" were boys. I'm not sure if I've mentioned this before, but suddenly she is afraid of every boy she sees. That is, with the exception of family or boys that she's been around a good bit already. She began to cling to me and say she didn't want to stay. I stuck around a few minutes because I knew there would be girls there as well. Well, the girls began to show up and she slowly started playing with them. I began to ease out of the gym, and each time she noticed I had moved, she would run to me and say, "Don't go bye-byes Mommy. I need you!" Eventually, one of the other moms took her and gave me the motion to ease out. So, I did. I thought, while she's playing in her camp, I'll walk on the track and then go run errands. Well, our walking track is above the gym. It is actually around the top of the gym. I could see down into the gym to watch her. However, it meant she could also look up and see me. And when she did, after I'd only made about a quarter of a lap, she FELL OUT in the floor crying for me. I went down and got her and told the coaches we'd try again Tuesday, but that I was going to take her back with me for the day.
Tuesday was better. I told her before we got there that I would sit and watch for a few minutes, but that I would be leaving and she would stay and play. She protested. And she kept a close eye on me for the first few minutes when we got there. I went and sat down and waited until she was playing good before I got up to leave. There was a couple youth-age girls there and she found them and was fine. She loves youth girls because they still treat her like a little baby. So, she played and I left. She did really good for the rest of the week.
Here are a few pictures of her on her last day of camp.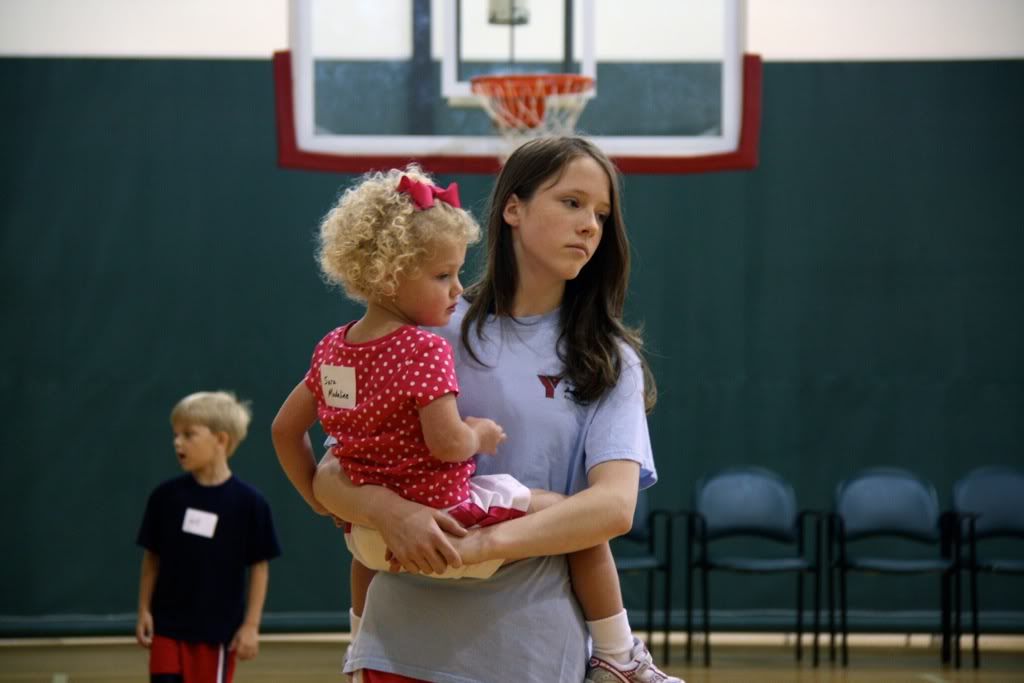 The next few photos are blurry. I forgot to change my camera setting to accommodate for all her moving.
One of the other little girls had a baby brother that was playing on the floor on her last day of camp. She loves babies right now. I think that she thinks they are just baby dolls that move. Every time we see one, no matter where we are, I have to carry her over to see the baby. She has told me several times recently that she wants a baby sisser, and once she said, she wanted a baby brodder. Anyway, she wanted to play with the baby that was on the floor.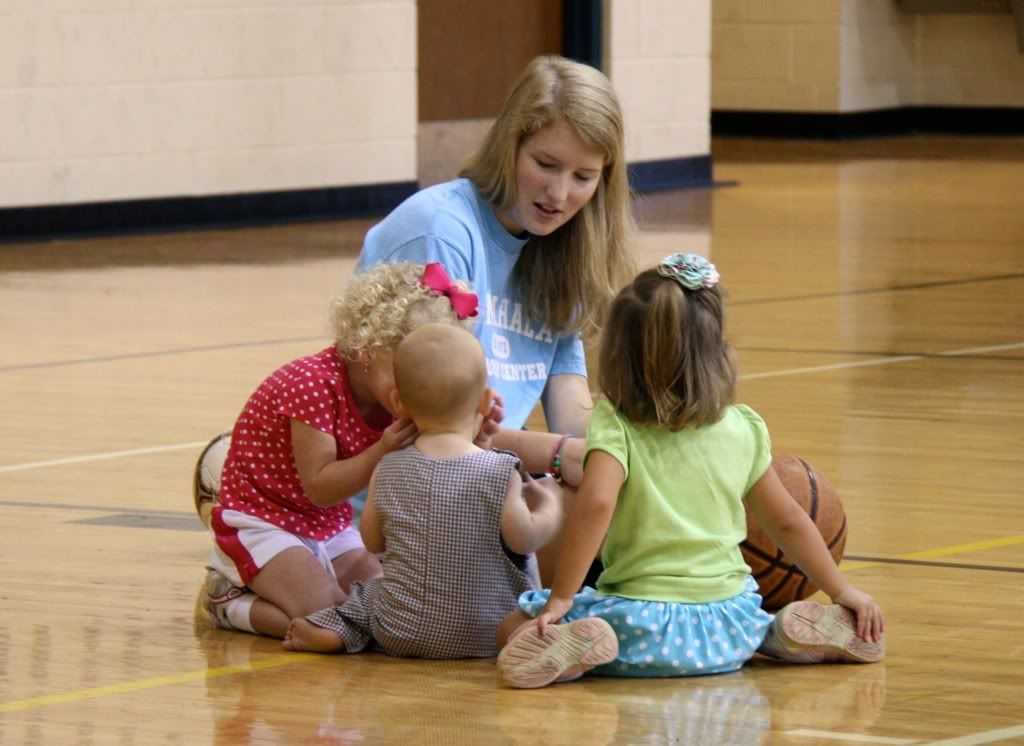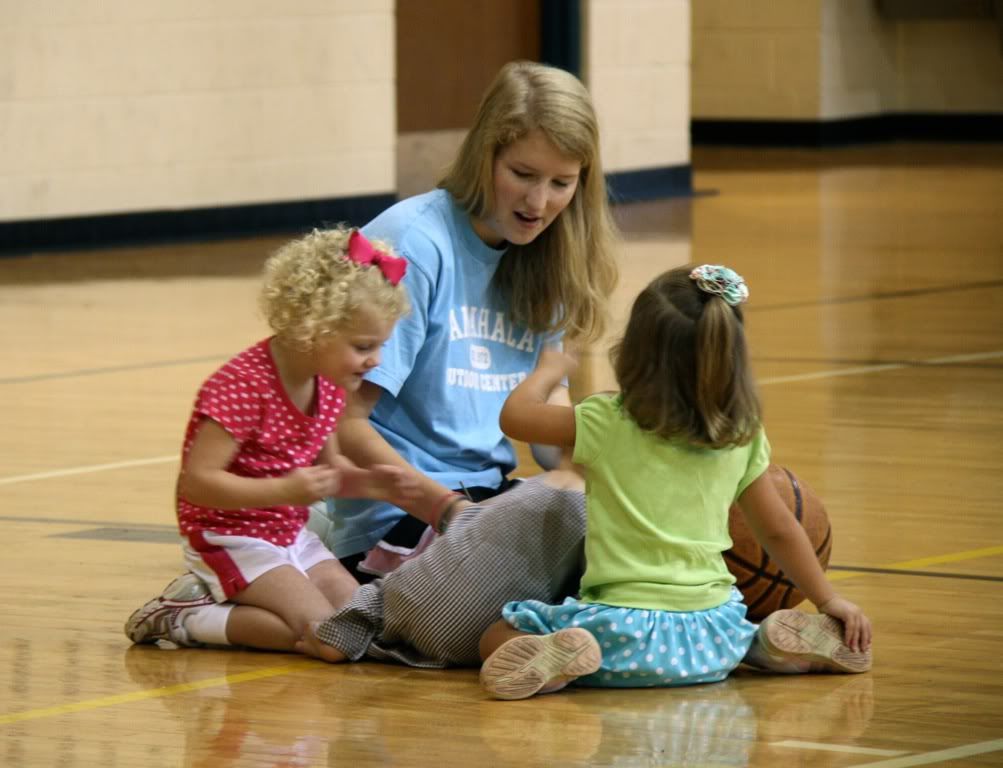 She looked pretty happy playing with that little group. So, I took that as my cue to ease out of the gym. When I returned she was chasing a soccer ball. I think she ended up really enjoying herself.