Saturday evening, after a long day of traveling and baseball, we met Reagan's family at a local steak house for dinner. We always enjoy spending time with them. And SM loves to see Mitch's girlfriend, Mallory.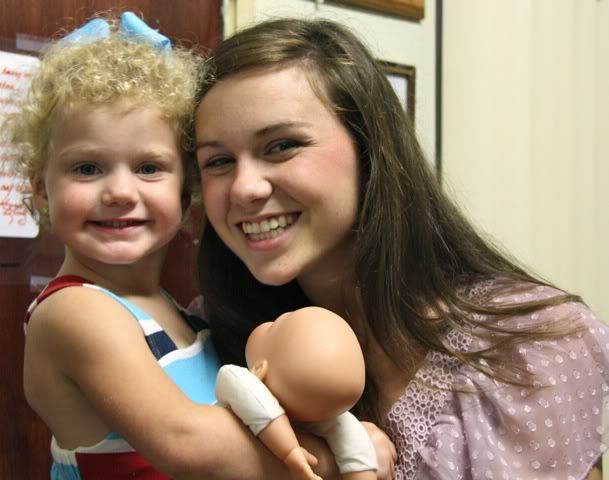 She even tolerates Mitch better when Mallory is around.
Mr. Brown's brother, Uncle Wayne, joined us for dinner. We joked with him that the waitress was flirting with him. I think she just realized rather quickly how much he likes to joke around.
Papaw had brought SM a sucker for after dinner. He gave her this after she'd already shared a piece of cheesecake with her Uncle David. (I made sure they knew it took me 2 hours to get her to sleep Saturday night and that we would not have dessert or sweets at dinner in the future.)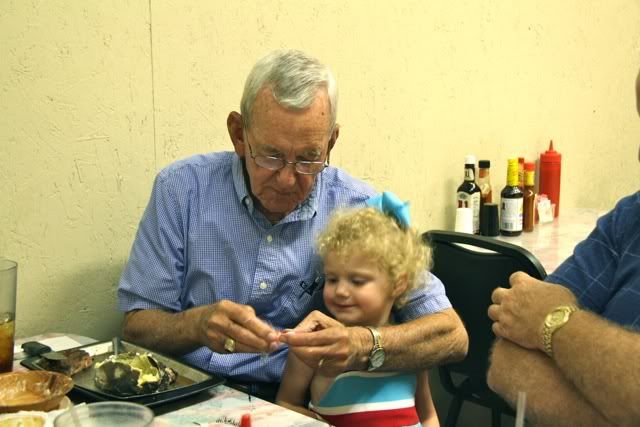 How cute are these three?
A rare moment of them getting along. It's not that they don't get along, it's just that they both try to see who can aggravate the other more. But this is really sweet of the two of them. I might have to print it and frame it.
We enjoyed dinner and it was a great way to end the day after seeing both our families.