We're having a few friends over Saturday night and my house has been a wreck. At the beginning of Summer, I had a pretty good handle on things. I was able to stay on top of the laundry and keep the house picked up fairly well, with maybe the exception of Sara Madalin's room. But any cleaning beyond that has been pretty much impossible because I have a 3-year-old who wants all my attention.
So, I asked our regular sitter, Miss Amber, if she would mind taking SM for a couple hours this morning so I could at least sweep and mop my floors. I had a Groupon to the Science museum. I figured they could go there for an hour or so, have lunch, and be home in time for a nap. Sara Madalin wanted me to take her picture before she left.
Sara Madalin wants to touch a real, live snake so bad. She actually touched one at a zoo last Spring and hasn't forgotten it since. It scares me how eager she is around them.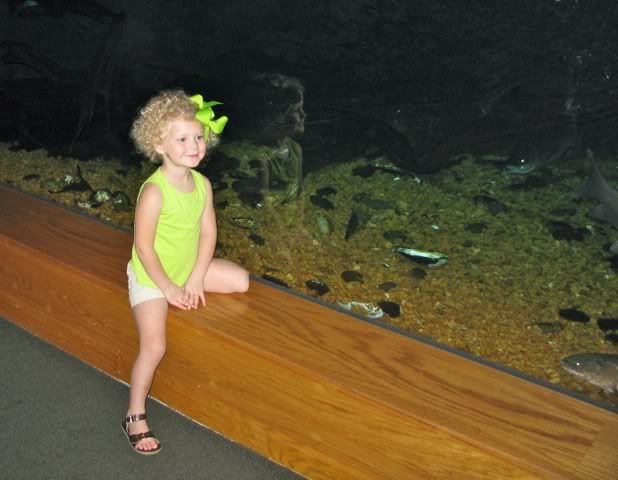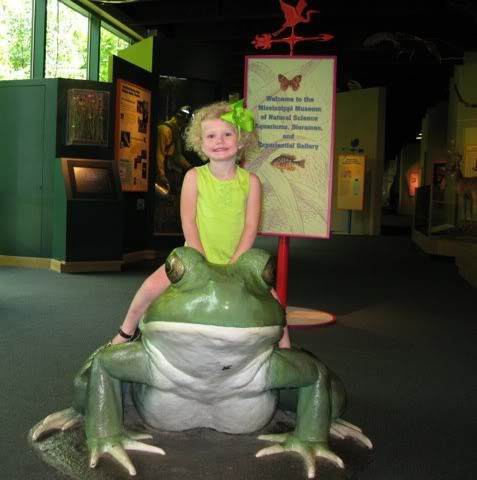 I think they had a great time. She was asleep when Amber returned her home. She woke up when she heard my voice. I let her come inside and watch Peppa Pig, then we laid down for a nap. She slept almost 2 hours. In my opinion, that's the perfect ending to a great day.