But, if you guessed that we played in the water
again
, then maybe you can.
We went to a local splash park with Granny and Matthew Tuesday morning. I am beyond even being able to find words to narrate our summer water activities. So, I'll just say - Water, Play, Fun. That about sums it up.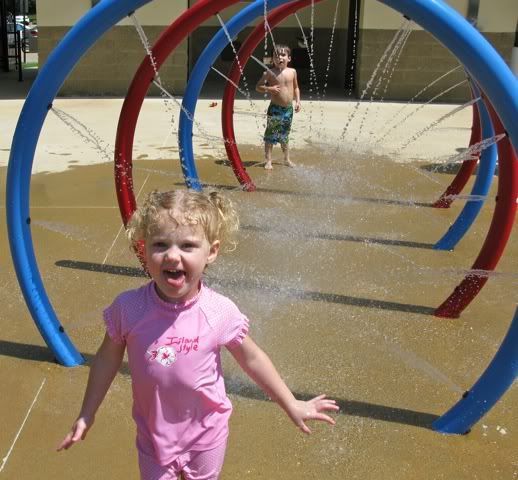 We let them play for about an hour and a half and then headed home for naps. I think they both enjoyed themselves. I just wish the park was closer. I told Martha I would take SM every day if it was.