Last week Reagan and I visited with Sara Madalin's teacher during open house and boy, did she have a lot to show us. Our little artist has been quite busy this school year. She's brought something home almost everyday. But little did I know she has some really cute stuff on display at school as well. Here's some of the work her teacher has displayed in the classroom.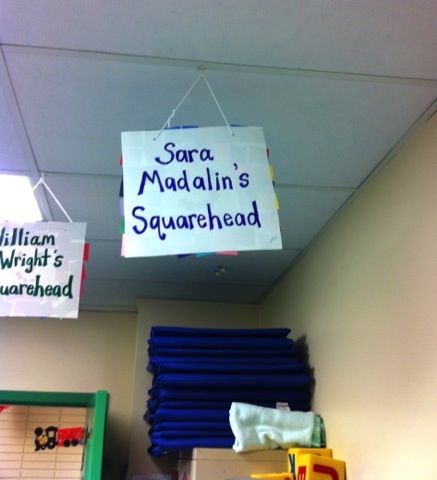 This fish was an exercise in drawing straight lines. Clearly, SM has a to work on those lines a little.
Isn't that a cute little turtle? Each class has an animal associated with it. SM is in the turtle classroom.
Now, for a look at some of the things she's brought home. They cover her bedroom wall and my pantry door.