After our beach trip, Reagan decided he'd let his facial hair grow for a few days. It didn't take Sara Madalin long to express to him that she didn't like it. She said his face had sharpies on it. So, he made a deal with her. If she would nap for her teacher at school the next day she stayed for Lunch Bunch, he would let her help him shave the "sharpies" off his face. When I picked her up from school Thursday, Miss Melodi informed me that she had napped. (Now, I didn't ask how long she napped. It could have been for 5 minutes. But the fact that she napped was a step in the right direction, and I let it go at that.) So, Thursday evening, when Reagan got home, he let her help him shave. Here he is before they shaved him.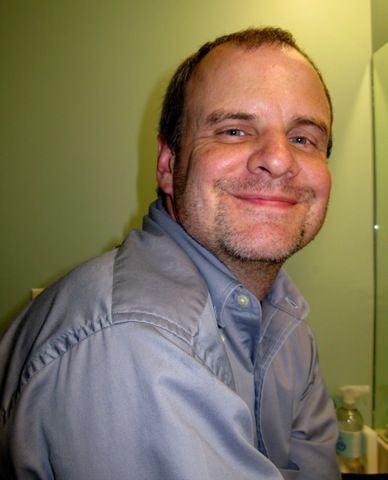 Here they are preparing to shave.
Of course, she needed a little shaving cream on her face too.