I'm not one of those people that starts putting out my Christmas decorations as soon as Halloween is over. I wait until after Thanksgiving. One reason is that I love Thanksgiving as much as any other holiday. I enjoy decorating my house in warm Fall colors and enjoying them as long as I can. Another reason I wait is because of this girl right here.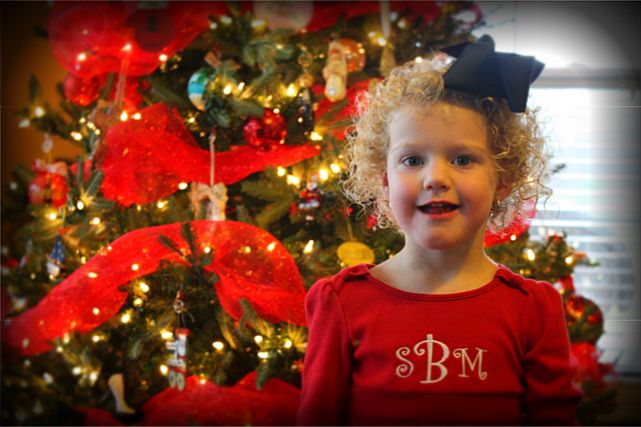 If I put all my Christmas decorations out in October, like I've seen and heard some people do, they wouldn't make it until December 25th. Since I put the tree up Friday, she has touched EVERY ornament she can reach. She has asked about "baby Jesus" in my nativity display a million times. She is in awe of all the pretty lights and decorations. She has asked everyday, "Is it Christmas Mommy?"
Yes, baby, Christmas is finally here.