Today's photo assignment was to post pictures of gifts wrapped under our tree. Now, Sara Madalin and I did a project last week where we wrapped some empty boxes to place under the tree as decorations. It's probably no surprise to anyone that those boxes stayed wrapped for less than 24 hours. By the time she got home from school the next day, she had unwrapped them, along with an actual gift that was wrapped to carry to her cousin's birthday party this past weekend. So, needless to say, there are no wrapped gifts under my tree.
I do, however, have photos of some books that I wrapped last week. This was another Pinterest idea I tried this year. I had actually seen this last year on a blog I read. I didn't think SM was ready for it then. I definitely think she's ready for it this year. She loves for us to read to her. We read every night before bed, usually before nap time, and often times in between. I even catch her in her room with a book many times, pretending to read. When we read, she will start calling out the letters at the top of a page and telling me the sound they make. I'm glad she enjoys it. So, this year, I wrapped 24 books, one for each day from December 1st until Christmas Eve. She gets to open one each day. I'll tell you how we're doing it a little later in my post. Here is a shot of the stack of books.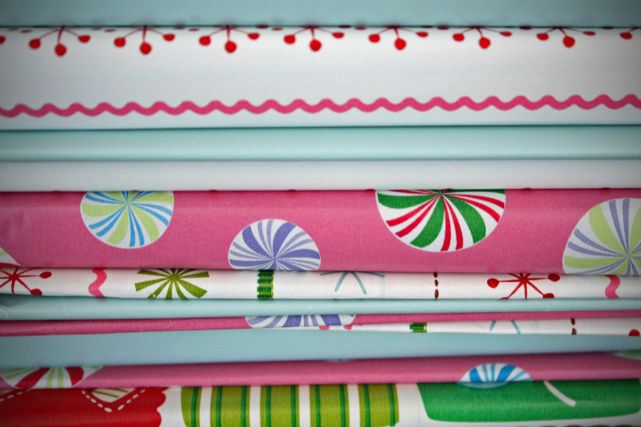 I taped a ribbon around each one and labeled it with a number. The number on the gift is the date on which she opens it. She opened this one December 1st.
She will open this book Christmas Eve. It's "The Night Before Christmas."
I tried to rotate the books in such a way as she will open a "character" Christmas book one day, then open a nativity or advent based book the next. For instance, she opened "The Elf on the Shelf" book on the 1st, and a book about the manger on the 2nd. (She loves to read about Baby Jesus.) I placed all the wrapped books in a tote and placed them under the tree - for this photo and post only. After the photo, I hid the tote and the books in my closet.
She doesn't know she has one for every day leading up to Christmas Eve. If she did, that's all I'd hear about.
The way she's getting them is, her Elf (whose name and first visit are deserving of a post all their own) visited her while she was in school on December 1st. He left her a note with her first book. The book was about him. Each day, when he visits, he brings a new book. She gets to open it and we read it then, and again at bedtime if she chooses. She usually has two books at bedtime. So, we'll probably read the book she receives that day, along with another book of her choice. I thought it would be a fun and exciting thing for her to do leading up to Christmas. Also, I'm ready for some new material and this is a good way to ensure we don't read the same book every night - at least for a few weeks.
At the end of the season, I'll pack all these books up. Next year, I'll pull them out, sort through and take out the ones I think she's outgrown, maybe buy a few more, and do it all again. I'm thinking she'll catch on to me and figure out when she's about 5 years old that she's getting the same books as previous years.