Oh, I do love making a list! I have lists of things I need to do today, this week, and this month. I have lists pretty much everywhere. And not just at Christmastime. I run off lists year round. Every. Day.
Right now, because of the holidays, I have a few extra lists. I have a list of things I need to make for the house for Christmas, such as, a new tree skirt and stockings for all three of us. That doesn't include the sewing projects of outfits for SM and other crafts and cooking projects I want to do. I also have a list of things to prepare for her Christmas party at school. Then there's the list of photos I'm taking for these blog posts. I wrote out which pictures to look for, so I could carry it around with me in my wallet. I also wrote down photo ideas I had to go with the subject/topic of each day.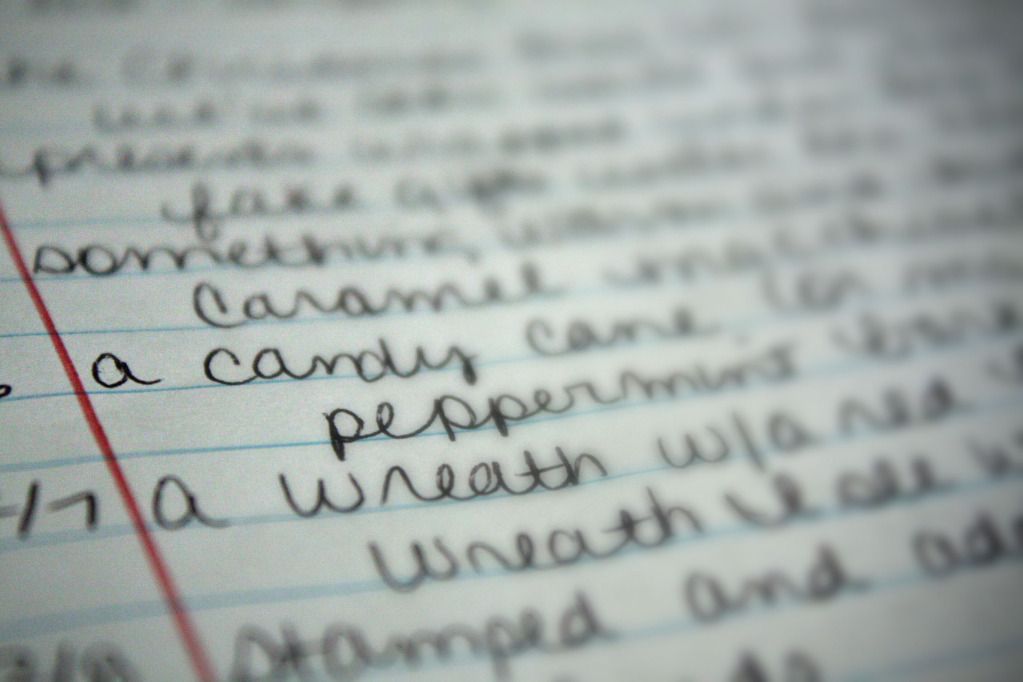 And of course, there's the Christmas list. It's pretty short this year. We only buy gifts for the children in our family. There are only 5 or 6 cousins on Reagan's side, and about that many on my side. As you might be able to tell by the lack of check marks in the next photo, I'm way behind on this list.
I also have a list of SM's gifts this year. It was pretty short. She only asked for a slinky and a whistle. I found the slinky at Target for $1 and the whistle at Bass Pro for just a few dollars. I got a few more small things and I'm done.
I know this was probably one of the most boring posts I've ever done, but I kept with the subject for the day, so I can at least check it off my "list."