Each year we have an Easter tradition of going over to B.B. and Scooter's to dye Easter eggs. When I told Sara Madalin we were going over there, she said to me, "Do you think B.B. will give me something to drink?"
(Because clearly, no one around here ever gives that poor child anything to drink.)
I told her I thought her chances were pretty good.
When we got there, not everyone was there and Scooter still had to go pick up pizza for dinner. So we walked over to Uncle Charlie and Aunt Bobbye's to see the baby ducks that had hatched earlier in the day. Sara Madalin spent the time we were there running up and down the hill in front of Aunt Bobbye's yard. Jan, who is their daughter and also coaches high school basketball at SM's school, said that was exactly what she liked to see in her basketball girls - energy and enthusiasm. Our girl is certainly full of both.
We headed back over to B.B.'s, had dinner, then Sara Madalin and B.B. started dyeing eggs. It was actually Sara Madalin's first time to dye basically on her own. We usually help her a lot more than we did this year.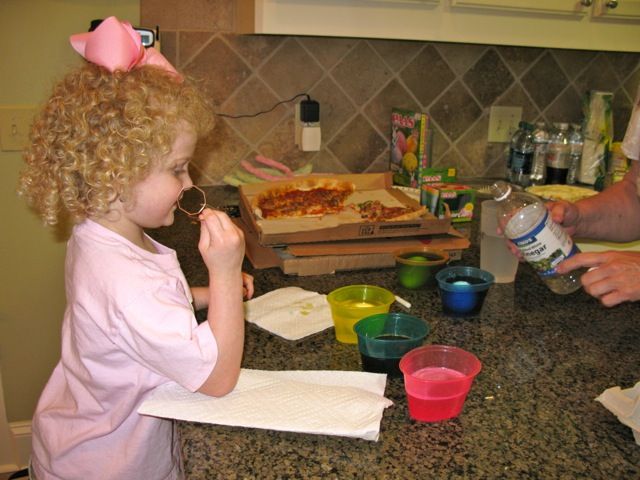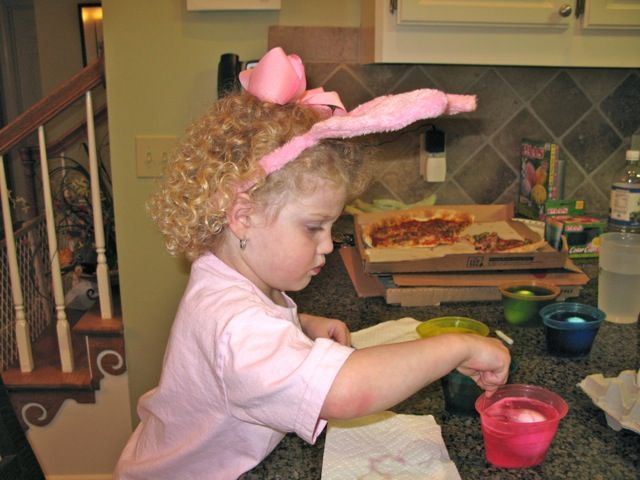 Baby Will enjoyed watching while eating his green beans.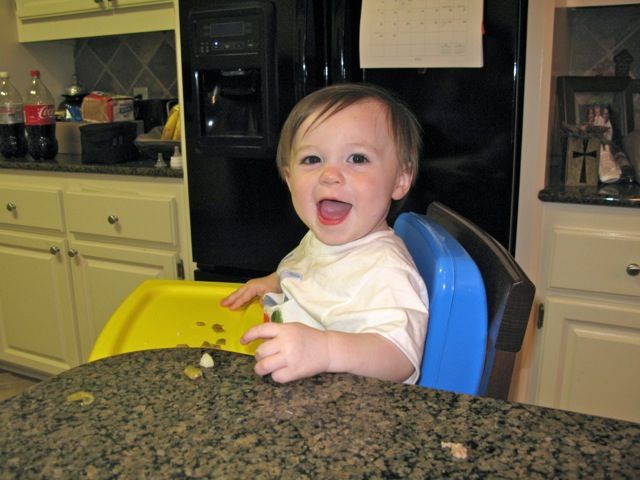 SM is Scooter's girl. She will tell anyone who asks. And they are two peas in a pod.
Shannon, Amy (with Baby Girl in her tummy), Jan, and Anna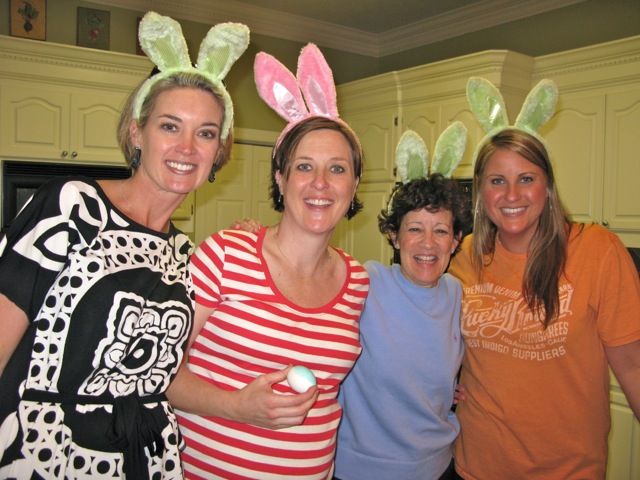 Another tradition we have is to get together with our Sunday school class the evening before Easter for fellowship and an egg hunt. Sara Madalin always has a great time. We even let her have a little chocolate cake at the gathering.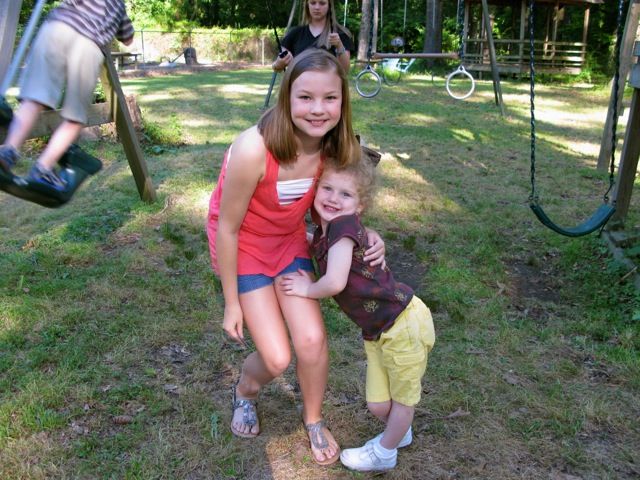 All the kids are getting older. I think only about 3 or 4 were interested in hunting eggs this year. When Sara Madalin started hunting, she quickly turned to me and said, "I don't want you to walk with me."
Ok, then. I guess I forgot you are about to turn 15.
I guess from now on I'll have to be content with taking pictures from a distance.