After church on Easter Sunday, we went over to our friends', Wayne and Susie's. They had lots of friends and family over for lunch and an egg hunt. The kids couldn't wait until after lunch to play in the pool. Sara Madalin was so happy to see her friends, Skyler and Rylie. They enjoyed playing in the pool together.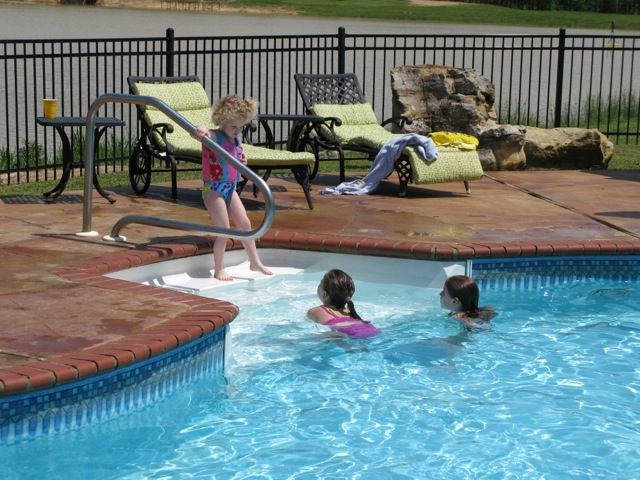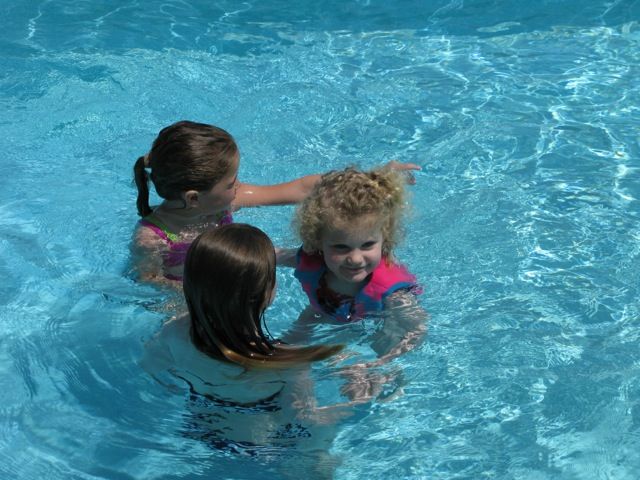 It was great to see Sarah Nan and Jan. We don't see them often enough.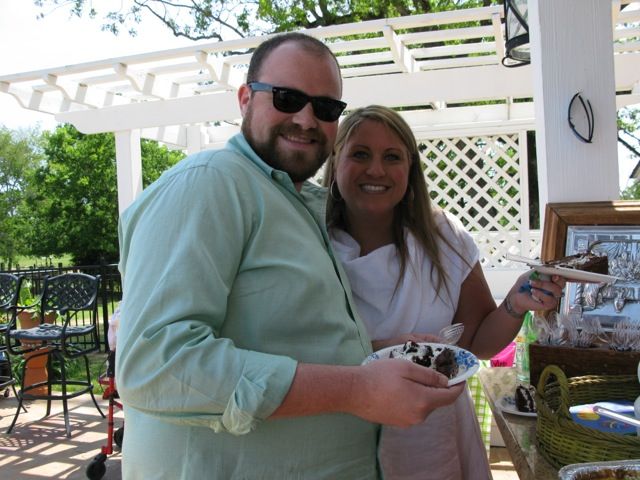 One of the boys had a baby chick. Sara Madalin went crazy off it. She loved and kissed it almost to death.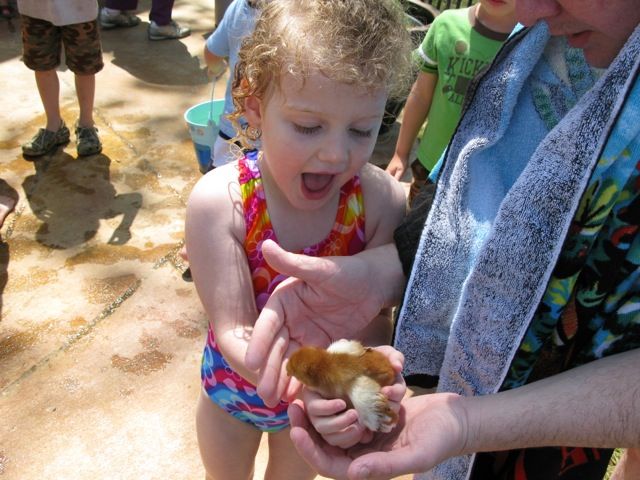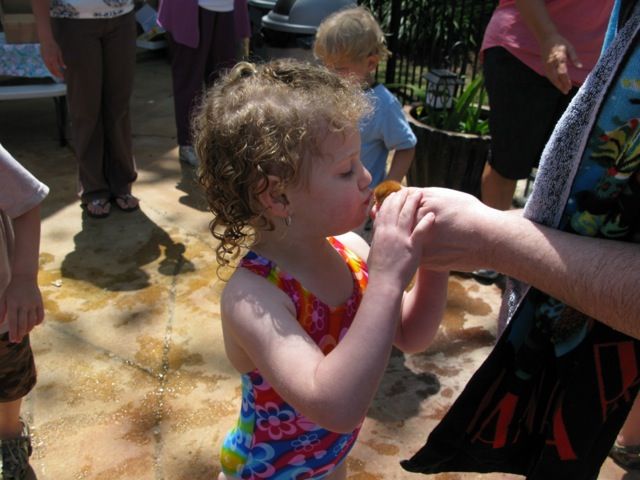 These are two sweet babies right here. They sat so patiently and waited for the story of Easter to be told through Resurrection Eggs.
Ben and his brothers have built a homemade zip line across the lake. Trey wanted to ride it. So, Ben put him on his shoulders and away Trey went.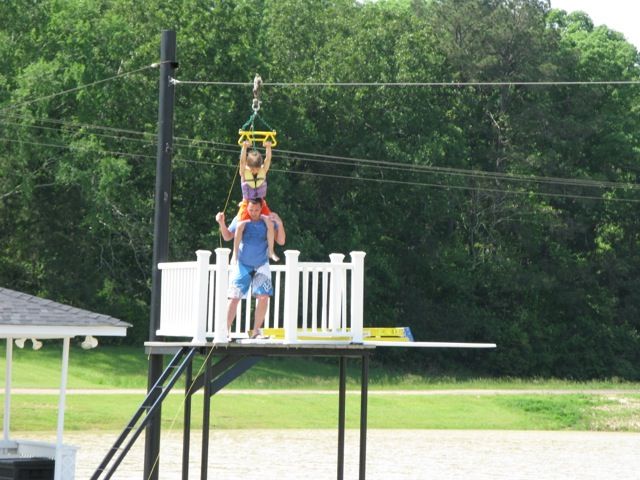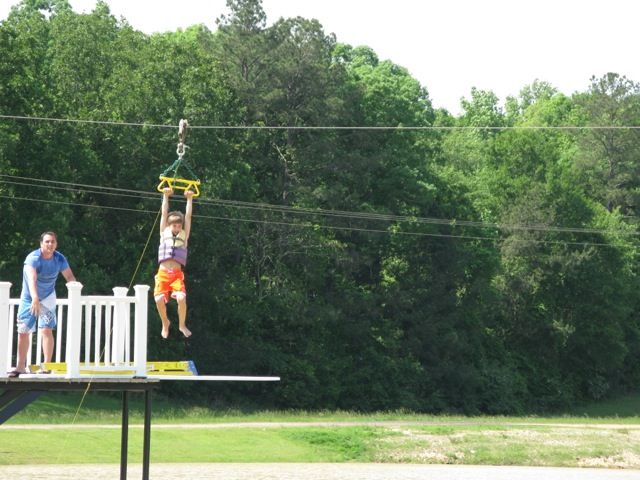 Susie helping Sara Madalin go down the slide. Reagan and I owe so much to that sweet lady and her husband. We love them.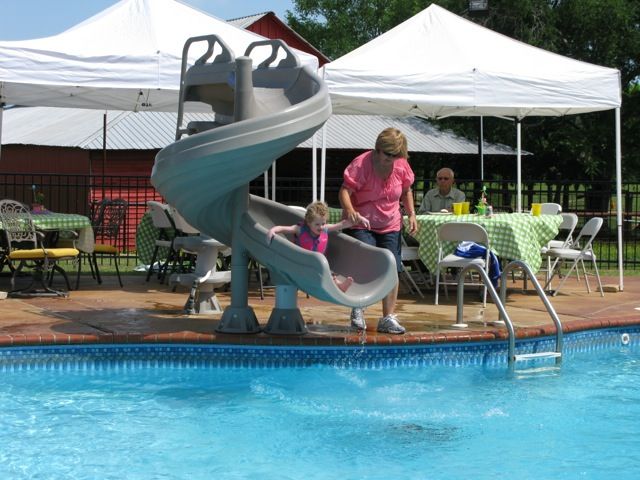 Reagan decided he was going to zip line too. So, he brought a ladder up to the platform, climbed it, and took off across the lake. It's a wonder I'm not a widow already.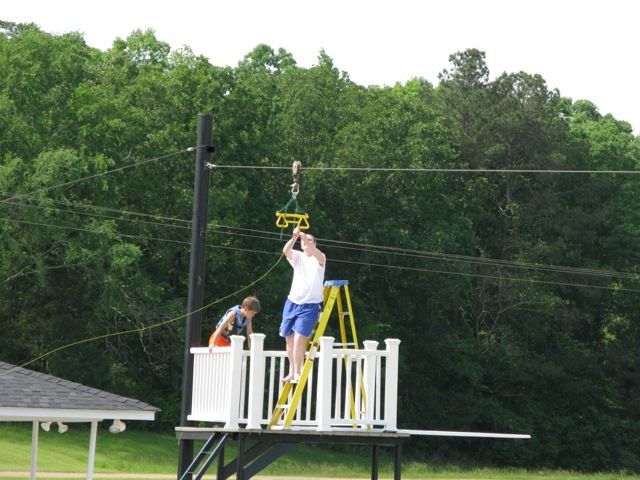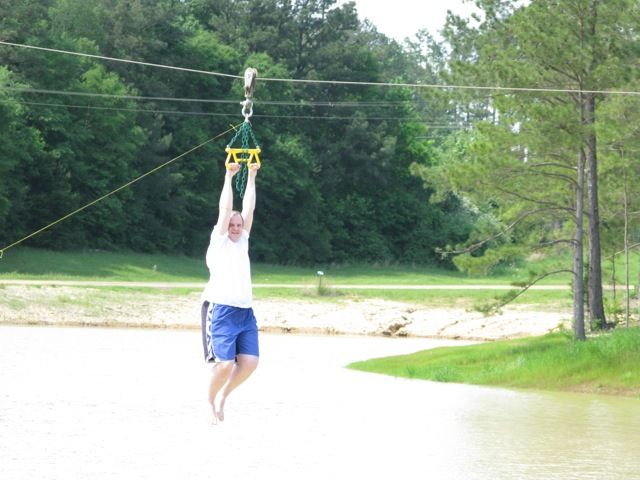 After an afternoon of play at their lake, we headed home to wait for Papaw. Sara Madalin fell asleep on the way home and we left her in the car snoozing for about an hour. We got her up about the time that Mr. Brown arrived. He grilled hamburgers with us and kid eggs for SM one last time before Easter was over. She had a great day.
While Papaw visited with our neighbors, SM took a bath and got ready for bed. She was beyond tired and Papaw needed to get Sam home for bed as well.
She had a great day and we enjoyed celebrating Easter with so many friends and family.