A couple weeks ago we went to watch the MS Braves play baseball. Several of our friends joined us, including Sue-Sue and David.
Sara Madalin had a great time. I don't think she sat still for more than about 2 minutes the whole night.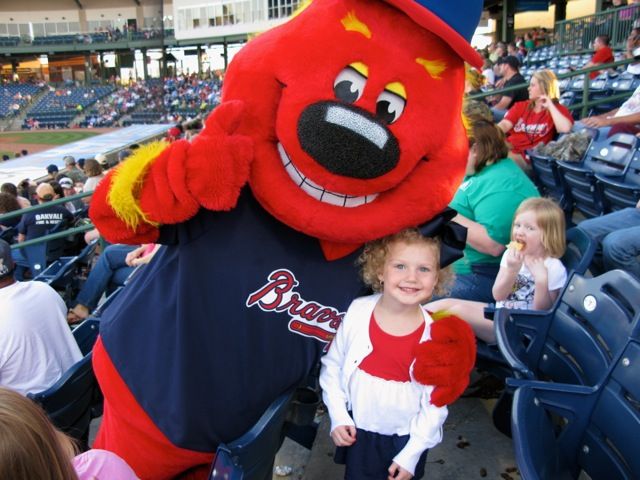 The highlight of the night for all of us was an Elvis-impersonator. I think everyone in our group had their picture made with him. Sara Madalin loved his jewelry.
As soon as we arrived, Sara Madalin noticed the inflatable jumping activities. She asked every 5 minutes to go play. Right before she and I left, her Daddy walked her over to slide.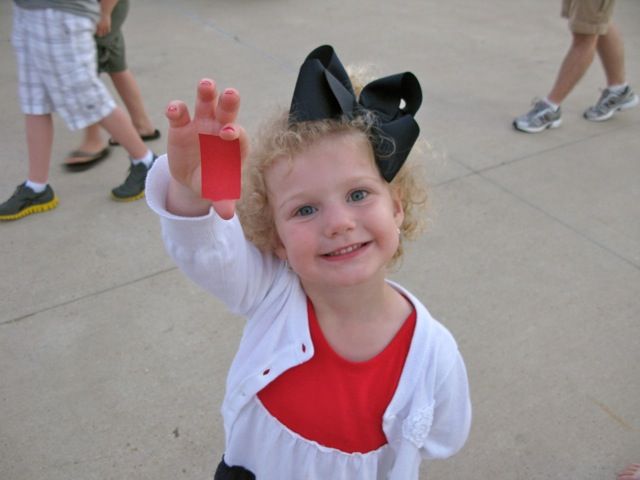 He said she went down the slide about 5 times. She had a great night.