Sunday evening Sara Madalin made her dancing debut in The Candy Land Revue at school. She was precious and did such a great job. It was just one more sign to me that keeping certain things from her diet is helping. She was better behaved and more obedient than she has ever been at such an event. She did such a great job on stage. She wasn't distracted by the people and other dancers around her. She actually knew the dances and sang along to the music. I cannot tell you how proud we are of that girl.
Here she is with two of her class friends, Abby and Katherine. They were dressed for their tap dance number.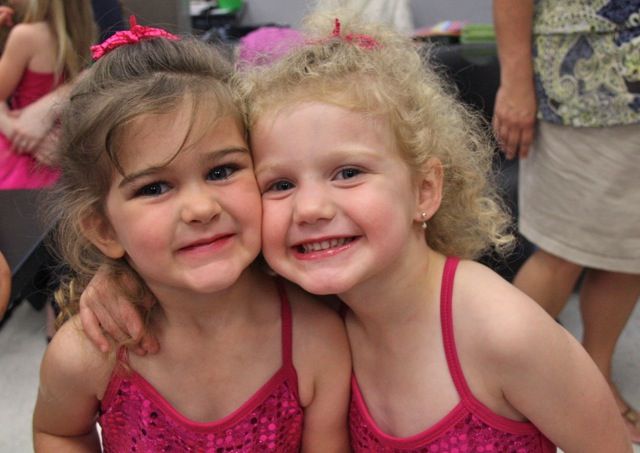 Mrs. Ramsey stayed in the dressing room with the girls until it was time for them to go to the stage. Here's Sara Madalin and her friend Cloe with Mrs. Ramsey before I went to my seat.
Sara Madalin's fan club. (Excuse the lighting.)
Here are the K3 girls taking the stage. They were running out to their spot. She was so excited.
My baby girl tap-danced her little heart out to "Sugar Pie Honey Bunch."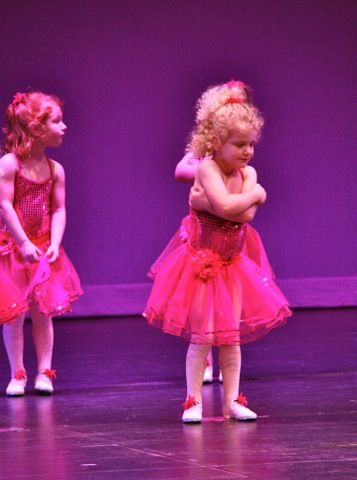 Their second number was a ballet routine to "The Good Ship Lollipop."
As I said, she was not distracted by anything around her. She was dancing.
Here they are taking the stage for their final curtain call. They were given a salt shaker full of Fairy Dust.
I went back to get her after curtain call and brought her out to see who all had come to watch her. Sue-Sue was there with flowers.
Daddy gave her flowers too. She was so excited to receive them.
Mallory and Mitch were there. When I went back to the dressing room during intermission, I told SM who all was there to see her. When I told her Mitch was out there, she asked, "Is he proud of me?" I told her he certainly was. When she went out at the end of the recital and saw him, that was one of the first things she asked him.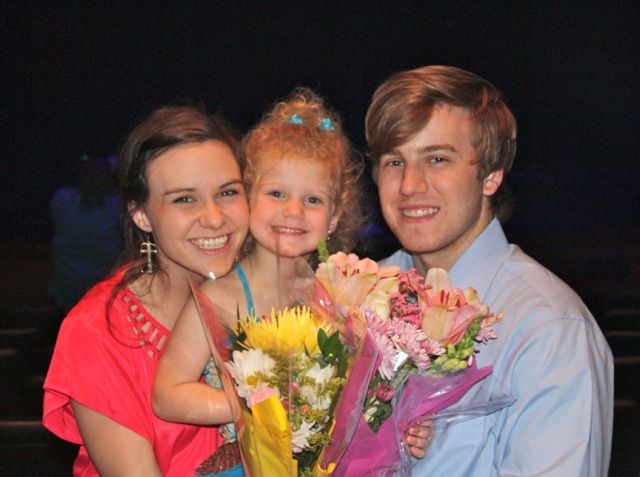 After the recital we went to dinner with Jana. Then, when we got home, we walked SM outside for a couple photos in the backyard with her flowers. She was so sweet.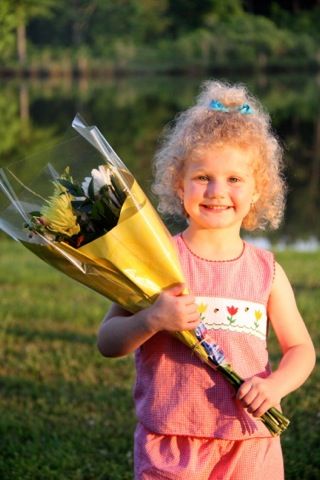 I was so, so proud of her tonight. She did such a great job and was so pleasant at dinner after, until right at the end and it was because she was so tired. It makes me feel so good about the choices we are making for her right now. She's such a special girl and I am so happy and proud to be her mommy.