For several months, Sara Madalin has told me each morning that when they get to the letter "Z" they would get to go play on the Big Kid playground. Well, last week they got to the letter "Z". Monday in celebration of the end of the school year, all the K3 classes got to have an ice cream party and play on the K4 playground. They were beyond excited.
Here is Mrs. Melodi and the Turtle class as they came out onto the playground.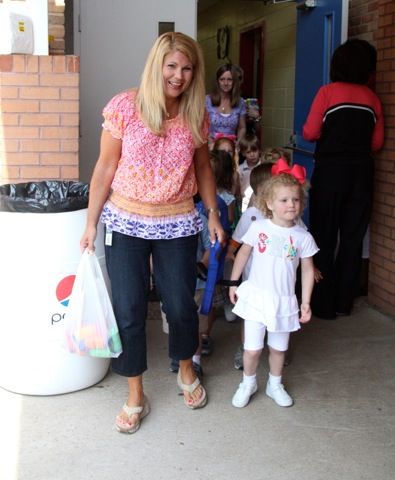 The whole class went straight to the swings. From the left: John, Wright, Sara Madalin, William Wright, and Abby.
Here's sweet boy Wright. He is one of SM's best friends.
Sara Madalin and a few other kids ran all over the playground exploring everything.
We had to get a picture with sweet Mrs. Melodi. We are going to miss her so much.
Finally, SM sat down and enjoyed a little ice cream. I was one of the moms who brought ice cream and toppings, so I made sure she had ice cream there that had natural ingredients. We also crushed up some of her "special" chocolate so she could have toppings on her ice cream. She was one happy girl.
Mrs. Melodi had brought bubbles out for all the Turtles. They had a great time blowing bubbles.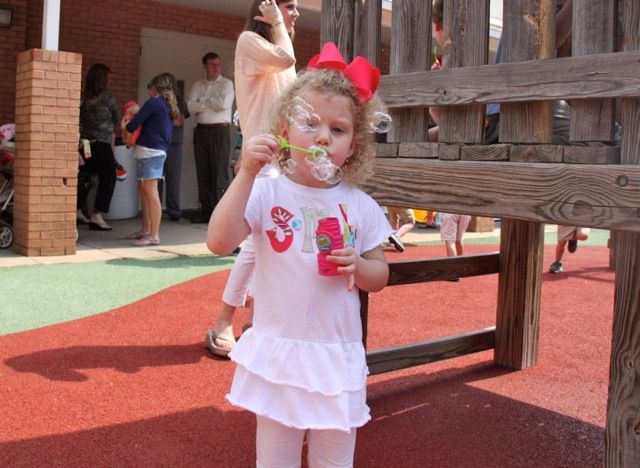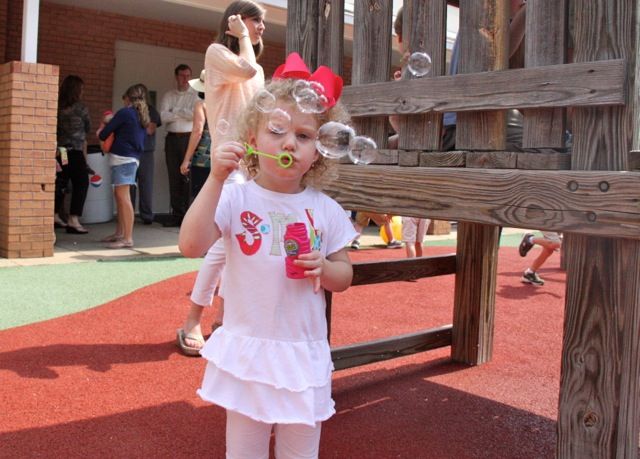 William Wright's mom, Gloria, let me play with her fish-eye lens. This next picture is one I took using that lens.
Here are all the Turtles lining up to go back inside. They were tired and hot. Poor little Wright was upset that his mom was going to leave him. My child, on the other hand, wanted me to leave and not take her with me.
I went back to the classroom, along with several other moms, and got Sara Madalin to go home. She really didn't want to go. She never does. But I told her a little secret. Mrs. Melodi had cleaned out her son's toys over the weekend, and she had packed up a few Spiderman things just for SM. She was so happy on the ride home. She talked and played and was beside herself with those toys.
This is my last post of things from K3. I'm sad. But, we do have SM registered for a couple camps at school over the summer. Maybe I'll get a few more pictures of her with her friends. I know she will miss them over the next few months. I love seeing her grow and have friendships with these sweet little ones.