When Sara Madalin was about 9 months old we started her taking once-a-week swimming lessons at a nearby pool. She took lessons there until she was almost 3-years-old but when pool time came around this year, she would not get in the pool unless she had on a life jacket, or could touch the bottom. So, we decided we'd take her to swimming lessons at someone's home. She has been going for the past two weeks and can swim like a fish. I was so proud and impressed. She has loved it. She's looked forward to swimming everyday and is disappointed that today was the last day.
Here she is on the first day of lessons as we waited for her class to begin.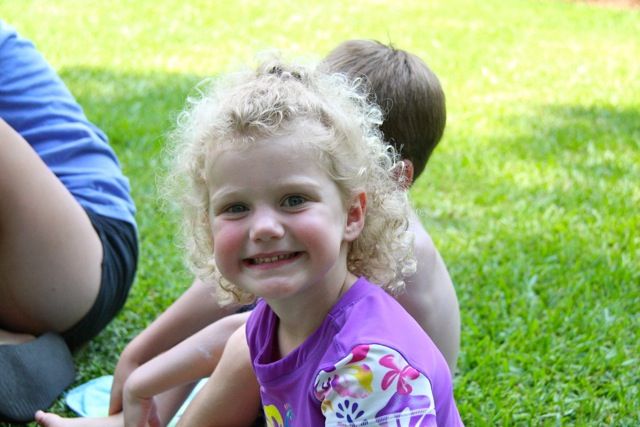 They did a lot of bobbing in and out of the water at first. Then, Mrs. Dianne took them one by one to "watch the fish." That's what she'd tell them when it was time to put their heads down in the water and swim. She also took them each out to float on their backs.
At the end of the class, they had to jump off the side of the pool, on to their tummy, and swim to Mrs. Dianne. Big Girl jumped off like she'd done it every day of her life.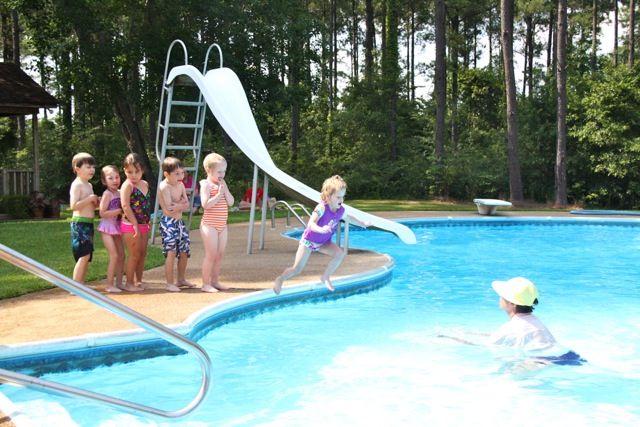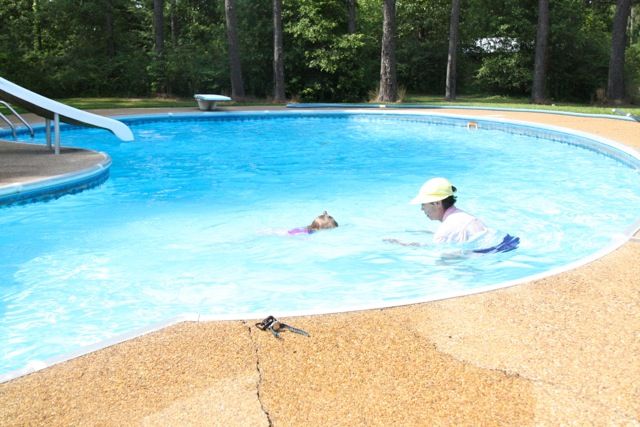 This next photo was taken earlier this week (week 2) as they waited to jump into the pool and swim to Mrs. Dianne. I think they are so cute all lined up there together.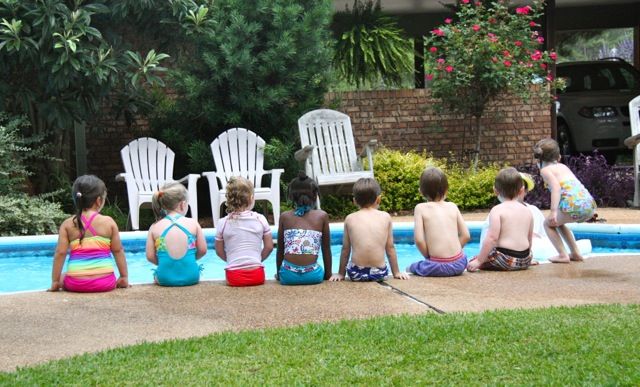 To get some of them more comfortable with swimming on their own (rather than having her hold them under their arms), she put empty milk jugs around them to help them feel as if they were being supported. SM thought it was funny to swim with milk jugs tied around her. Mrs. Dianne told them to be careful with the jugs, that they were very expensive and difficult to make.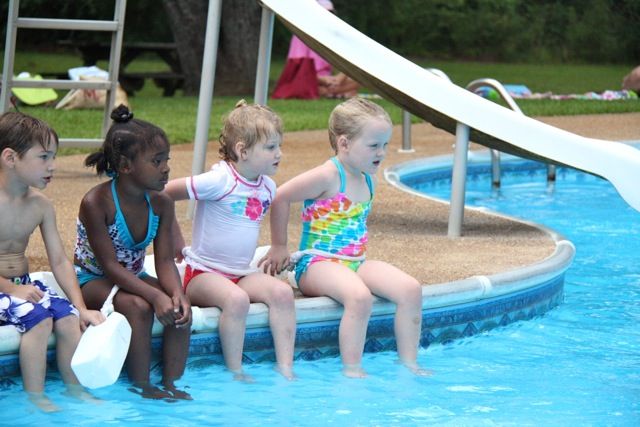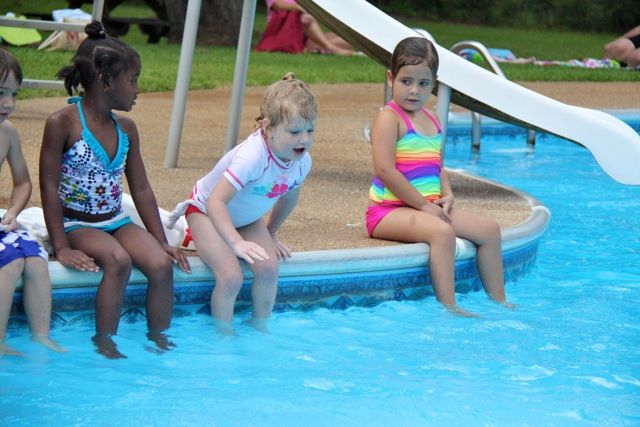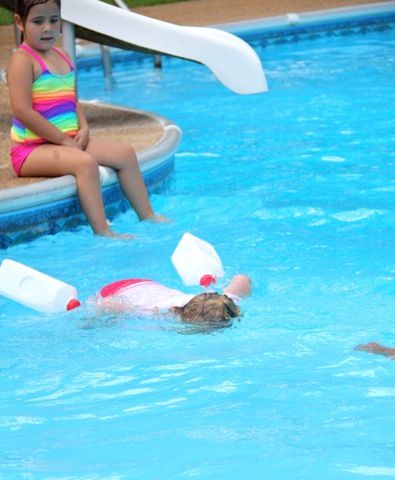 Today was their last lesson. Here's SM and a couple of her buddies as they waited to jump one last time.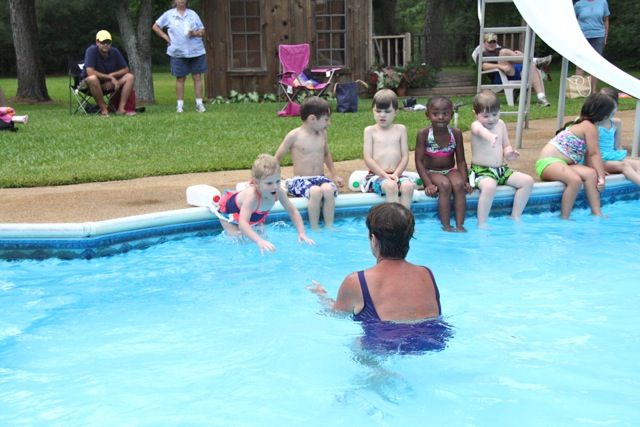 She also jumped off the diving board today, but I only got video of it and no pictures. And I'll be honest, I've gotten pretty lazy about uploading pictures and videos from my phone. Maybe I'll post it, maybe I won't.
Here's a picture of Mrs. Dianne and SM after she had changed to go home.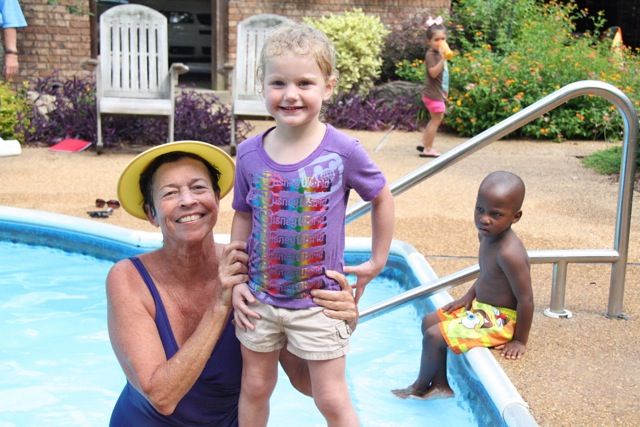 We plan on spending more than a few hours in the pool this summer. It is a great way to wear out this little ball of energy. And I'm always looking for ways to accomplish that.