Before church this morning we took a quick family photo. I think that sure is a cute little girl right there in the middle seat.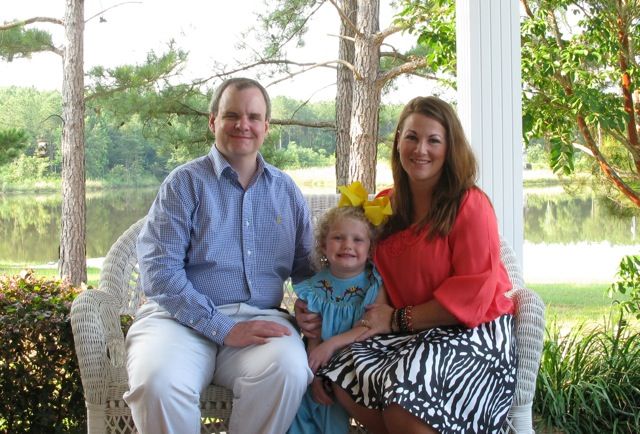 I also snapped a quick picture with my phone as we headed into church this morning. I'm so thankful for a husband that loves us and God so much that he leads us and our family spiritually.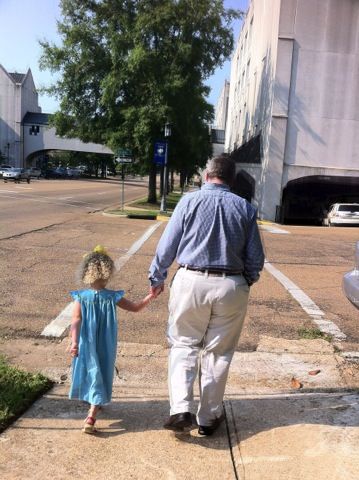 And here's our girl at lunch. She probably wore the biggest hair bow in MS today. But you know what they say, the bigger the bow, the closer to God.