Here's a picture of Sara Madalin before her first gymnastics class today.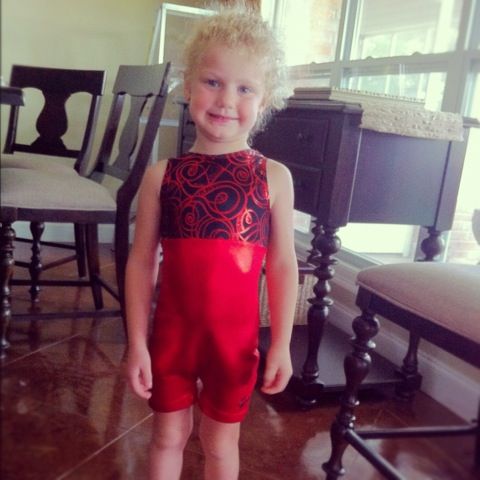 She was so excited and did great. From what I could tell from the glassed-in area of the second floor where I sat watching, she seemed to obey and do as she was told during class. She got to swing on the rings. She turned flips on the bars. She jumped on the mini-trampoline. Then, to end things, they all got to jump into the styrofoam pit. She can't wait to go back.
Here's a picture of her during warm-up. She kept looking up at the observation room to see if I was watching her. I was.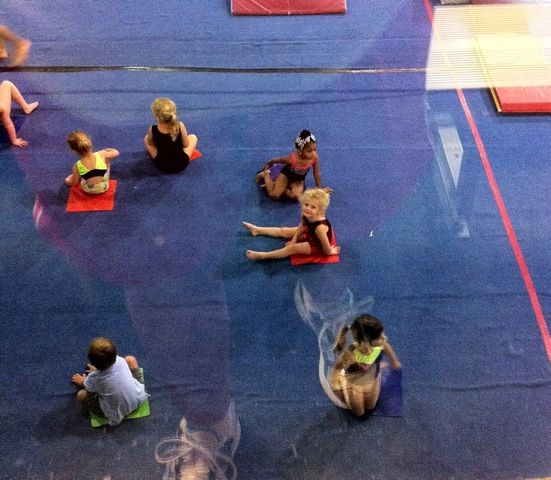 She was so wound up, yet exhausted, when we left. She wants to go back tomorrow. I'm glad she enjoyed it.