Saturday morning we headed out early to pick up Sara Madalin's school uniforms. On our way to the store, we convinced Daddy to stop and let us have some Hot Fresh Doughnuts from Krispy Kream. Yum.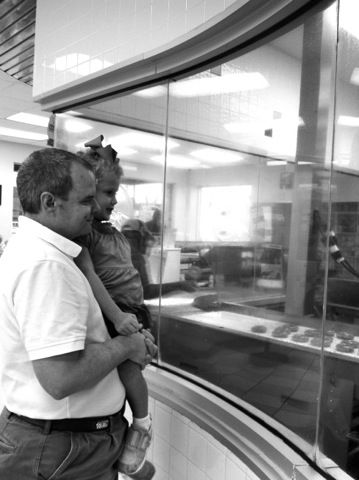 It was a real treat for us to have these doughnuts. I have been trying so hard to make sure Sara Madalin only eats organic, minimally processed foods. She's had to watch other children receive various candy and treats at birthday parties, VBS, and church and not get to eat the same things because her little body can't metabolize and process it as others do. She's been so good about eating what she's supposed to (for the most part - she is 4-years-old after all), so I thought one doughnut as a treat would be ok. She did better than she has in the past, but we could still tell the effects of it on her for most of the rest of the day. But, it was oh, so good, while she ate it.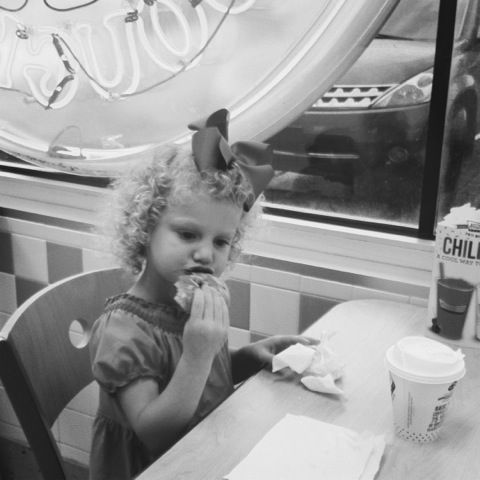 After a couple bites, she looked at me and said, "Mommy, is this organic?" I thought to myself, "Well, I guess my 4-year-old just busted me."
We also made a visit to PetSmart while out Saturday. Taco needed a new water bowl. While Reagan picked out a bowl, Sara Madalin and I looked at all the hamsters, gerbils, and mice.
There was one REALLY BIG RAT in one of the displays. Sara Madalin wanted to bring it home for a pet. I told her she was out of her mind if she thought she was bringing something like that home with us. We left without the rat. Or any other rodent.
On the way home, she said in her best little pitiful voice, "I miss that rat, Mommy. He was gorgeous. I wish he was at my house so he could sleep with me. He would be so cuddly."