Wednesday Sara Madalin and I visited a local splash park with Granny and Andrew. It was EXTREMELY HOT, so we all enjoyed a little time under the sprinklers. Sara Madalin would have stayed all day. She loves anything that involves water.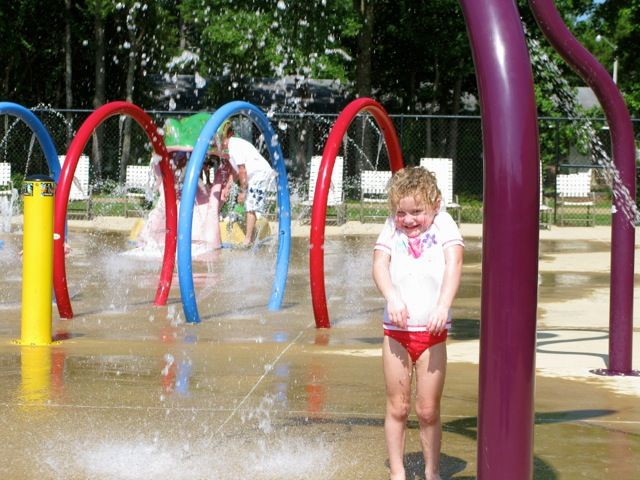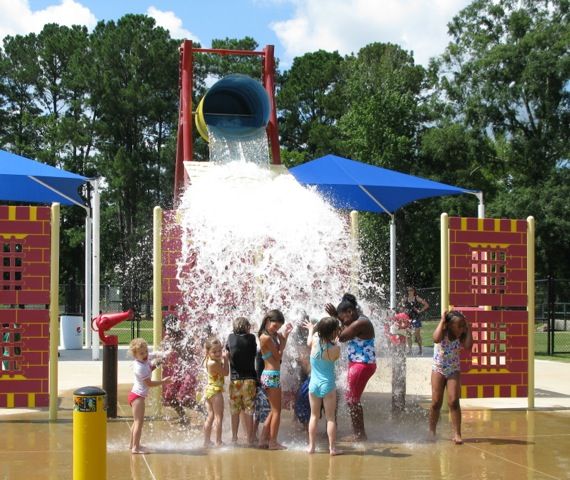 You can see her in the left of the group standing under the bucket of water. It took several cycles of the bucket dumping before she was brave enough to get that close. But once she was under it, she ran to it every time it looked like it was going to dump.
She had a great time. After playing for awhile, we enjoyed lunch with Granny and Andrew before heading home.