We have been in Orange Beach, AL for the past few days. We made plans to be here for the Labor Day weekend about a month or so ago. Then, last week, a little tropical storm/hurricane blew through The Gulf. We were thinking our beach vacation would have to be cancelled. But Reagan contacted several people in the Orange Beach area and was told that conditions were still pretty good here, and we decided to come on down. We're glad we did. The weather and water were wonderful and we've all had a great time. Sara Madalin has especially enjoyed playing in the waves and sand. We were joined by our friends, Martha (Granny) and Dewayne (Gramps), their daughter and three grandsons. Sara Madalin loved having the boys here to play. I'll have several pictures to post of them and all their play once I'm home and have access to my camera card. But for now, I thought I'd share a couple pictures of our Beach Baby from last night. The rest of the crew went home yesterday, so we dressed our girl up, took her to the beach for a few photos, then enjoyed dinner at Sea 'n Suds, then went to play goofy golf and ride go-karts.
These are just a couple photos Reagan took with his phone last night.
She decided to pose in this next one.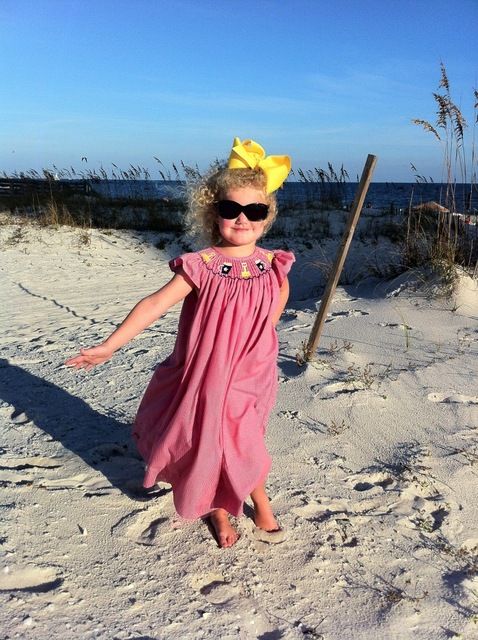 A little rain shower has blown up this morning. Once it passes, we plan to head to the beach for one last time, then head home. We've had a great time, but I think we're all a little ready to get home.