This past weekend I went on a girls' trip to Birmingham with some friends from Sunday school. We drove over early Saturday morning for some shopping and came home on Sunday. We had a great time and laughed quite a bit. But I missed my people at home.
Back in the Summer, Sara Madalin and I visited the local Ag Museum. She asked a million questions. I told her then that she'd have to go back one day with her Daddy so he could answer all her questions. So, Saturday they sent their morning there. Here they are visiting the blacksmith.
They also paid a visit to the General Store where Reagan let her wear a 'coon hat. (I don't even want to think about how many other heads that cap has been on before hers.)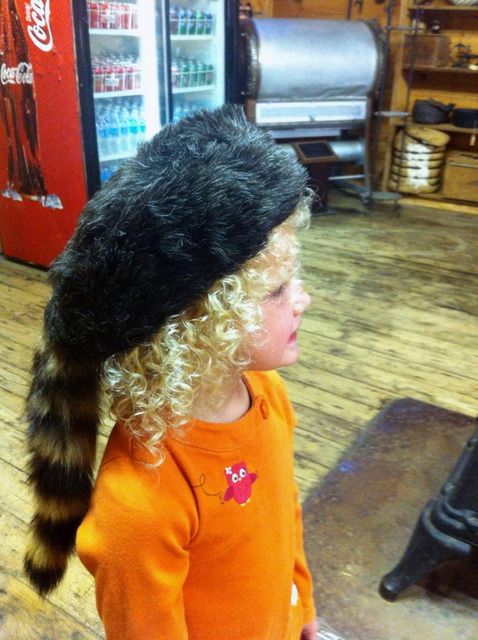 Enjoying a Sprite on the porch in front of the General Store.
Reagan said they played a game of checkers. By the looks of the board, Reagan was whopping up on my 4-year-old.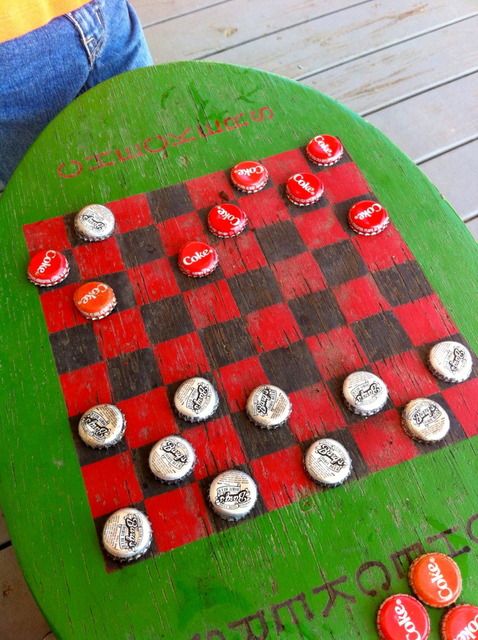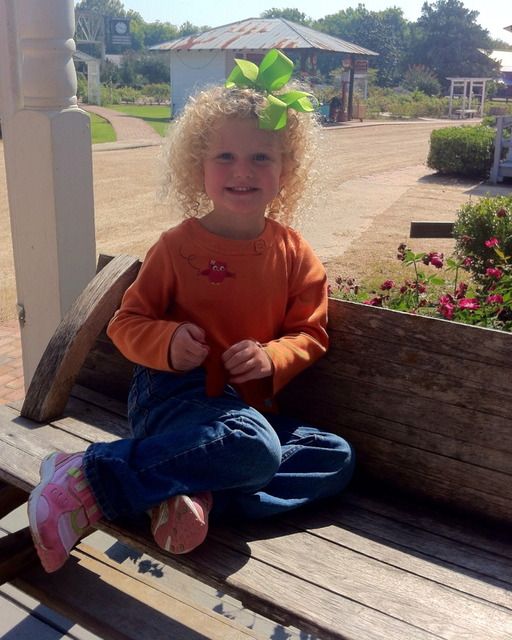 Her prize from the store was a small bag of rocks. She loves to pick up rocks and always has.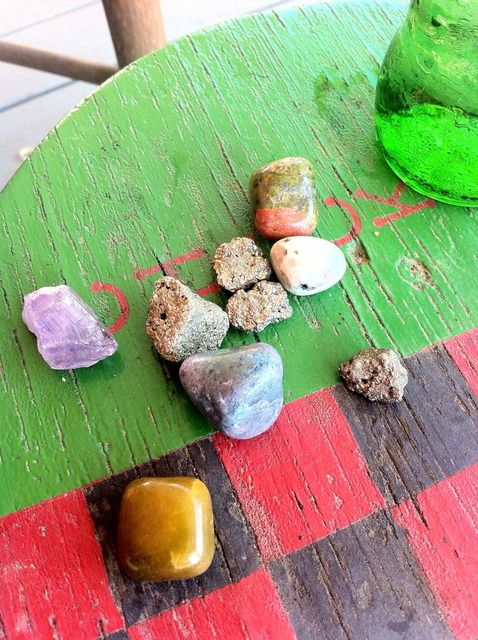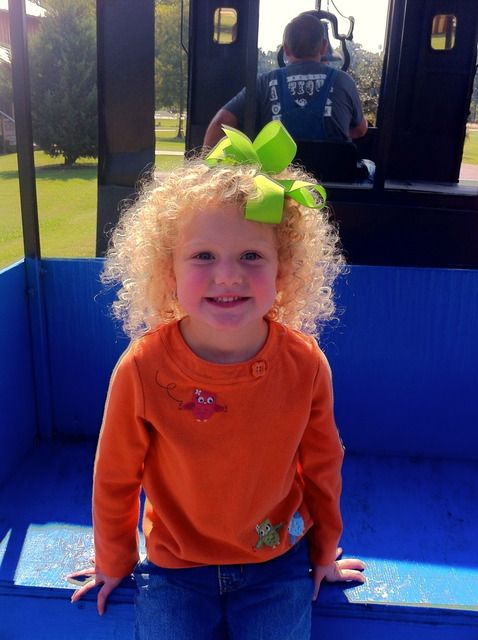 And of course, they had to also ride the carousel.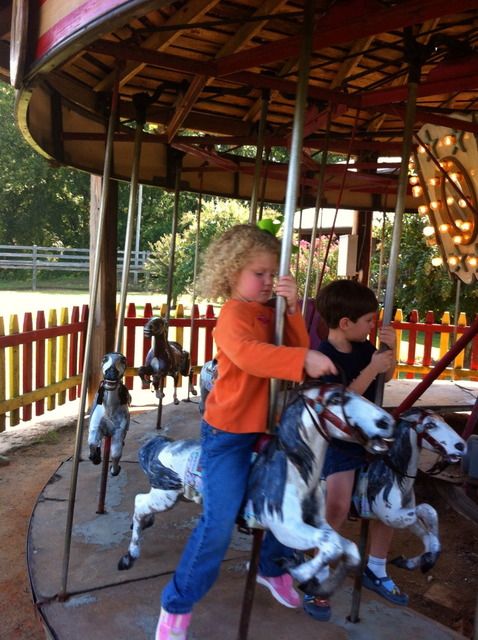 He said she was asleep within 5 minutes of leaving the museum parking lot.
After her nap, he put her to work washing my car. I'm pretty sure that was the most fun she had all weekend.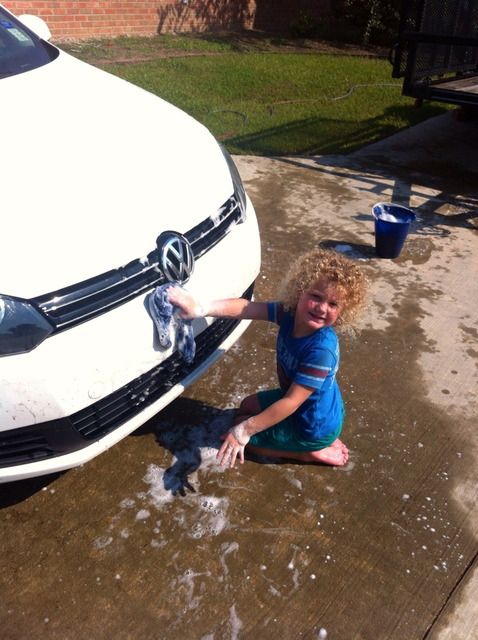 He must have worn her out because she went to sleep early for him and he said they had a good night. He got her up and ready for church. They had a good nap Sunday afternoon before heading back to church. I met them for dinner after church Sunday night. I was very happy to see them. I think they missed me too.