Friday night we went to the wedding of our niece, Mandy. I'm pretty sure I've mentioned this before, but we love a good wedding. We especially love a wedding where there is dancing at the reception. So, we all got dressed up, took a picture or two before leaving, then headed out to enjoy a night of getting our groove on. And cake. We also enjoyed cake.
Mitch, Mandy's brother, was in the wedding. He came over to see his favorite little cousin before the wedding started. She was pretty excited to see him too.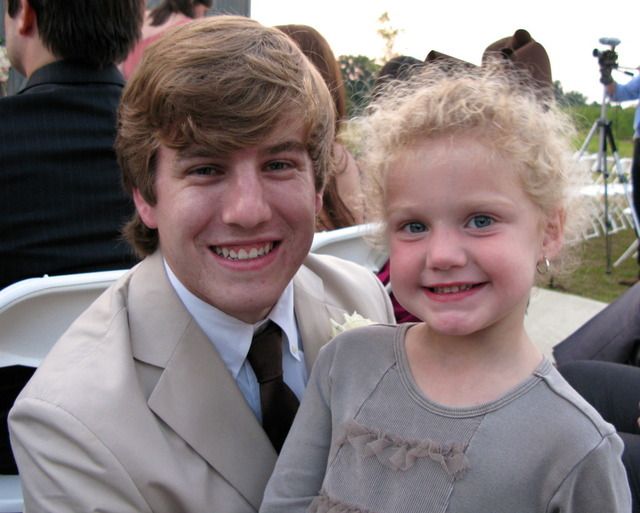 Here's Sara Madalin with her beautiful cousin, Mandy.
Mandy was a beautiful bride. She's always been a beautiful girl. She wore her mom's wedding dress and her grandmother's (Reagan's mother) cameo necklace. Mrs. Brown would have been so proud to see her get married.
Getting a little more love from Mitch.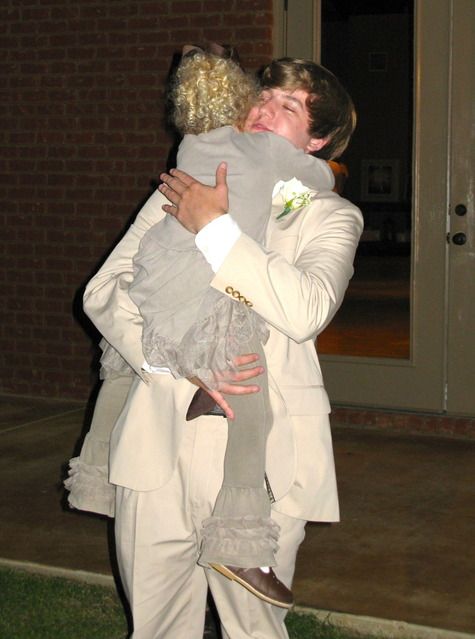 All week she's asked about the wedding cake. I told her that if she was good (and she was) and if it wasn't chocolate, she could have a small piece. Although she couldn't have any, she wanted to "look at" the groom's cake. So Mitch took her over to just look at it.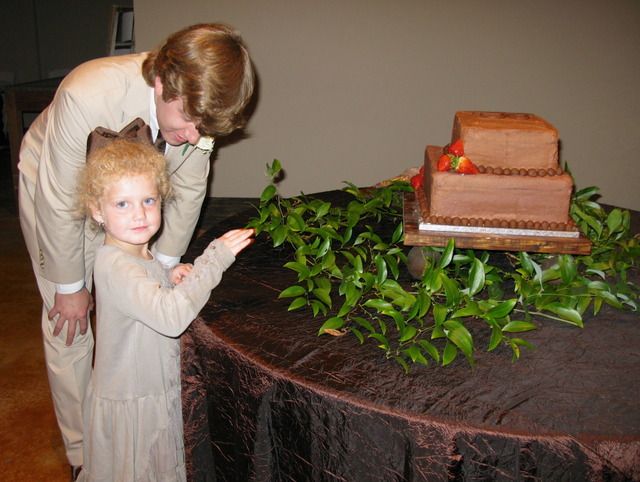 She got a little love from Papaw too. She just couldn't get him to dance with her.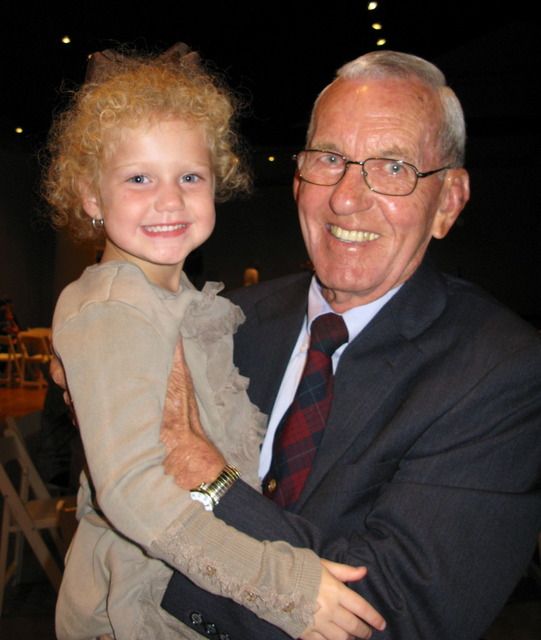 She was beyond ready for Mandy to cut the cake. She would go from the dance floor, to the cake, then back to the dance floor until it was cut.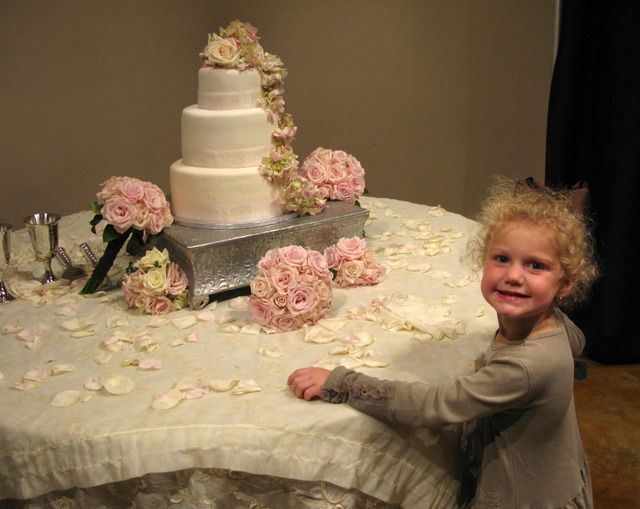 Dancing with a couple of other little girls at the reception.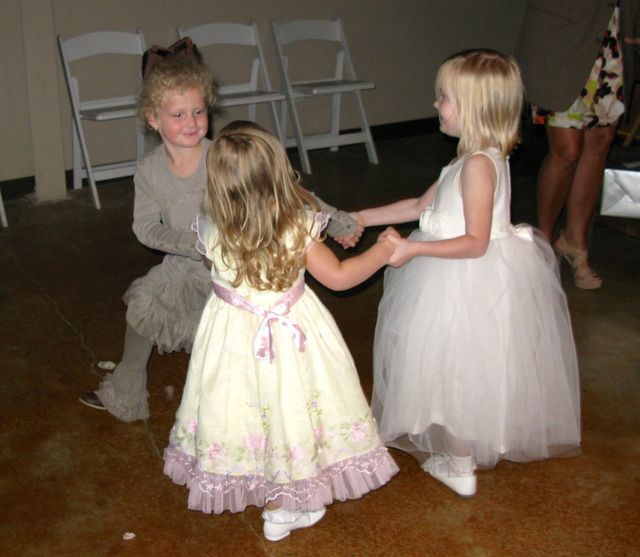 Sara Madalin and her Sue-Sue.
Talking to Mandy about her necklace, Mamaw's cameo. Maybe one day she'll get to wear it on her wedding day.
Me, my sweet husband, and our girl.
They finally cut the cake and she couldn't even wait to sit at a table before she took a bite.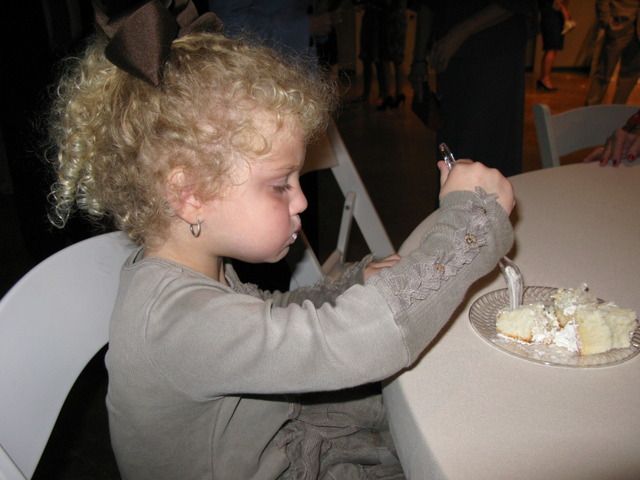 The cake, or her reaction to it, put an end to our night at the reception. After she ate that small piece of cake, she COULD NOT be stopped. She just started running. Seriously. She just ran from one spot in the reception hall to another. Any time either Reagan or I got close to her, she ran. She was like a wild woman. So, we headed her off, caught her, and Reagan carried her out of the reception hall kicking and screaming.
And they lived happily ever after.