Sunday evening we decided to take Sara Madalin to play goofy-golf after dinner. But, before golf, or dinner, we walked out on the beach to get photos of her in her cute dress and favorite yellow hair bow. Here are a few of the photos we took. Some are a little blurry because my camera lens got foggy when I moved from the cold interior or my car, to the hot and humid beach.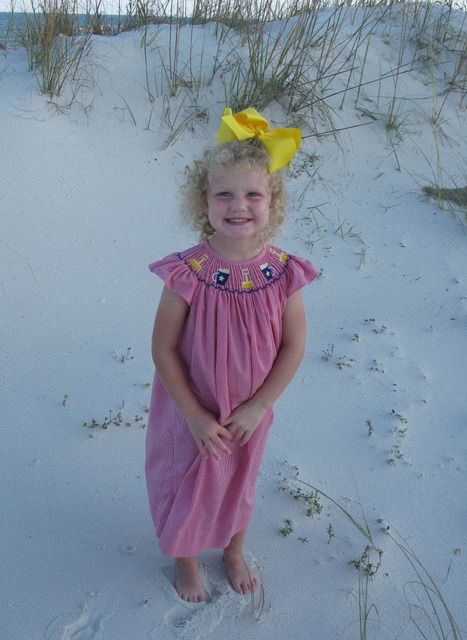 You can tell she got a little sun around her eyes while we were there. She got sun on her arms, legs, and back too. But by Sunday afternoon, it was all tan. She's going to be everything I wasn't as a teenager - tall, thin, and tan.
Her little crooked smile kills me.
A picture with her Daddy.
There are no pictures of her with me or of us three because A) Someone had to take the pictures (me). and B) I didn't even have on make-up.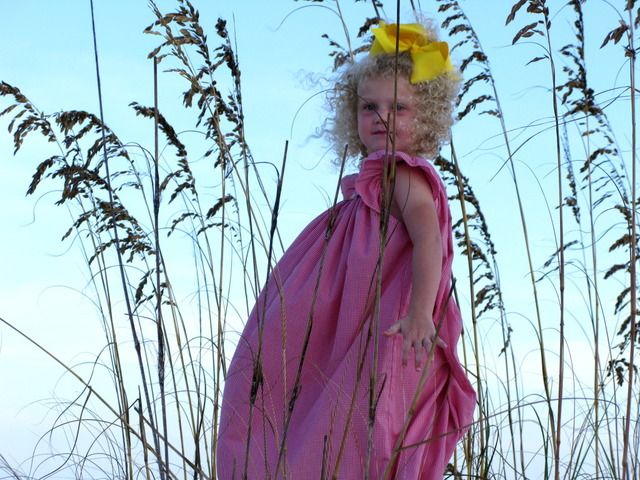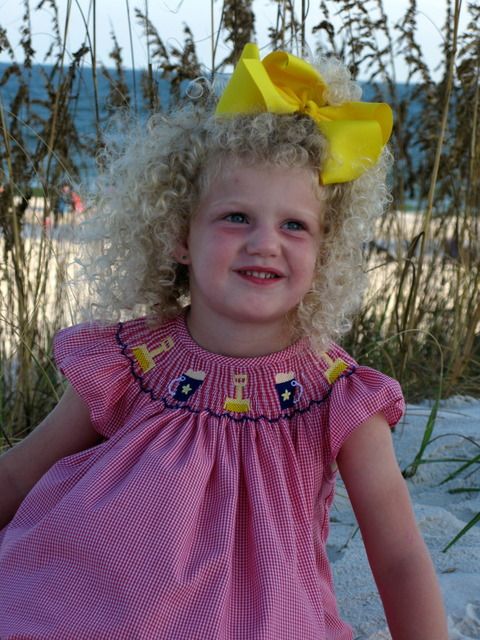 She really enjoyed the beach more this time than any other time we've been. She wasn't afraid of the water or the waves. She would have stayed out there from dawn to dusk if we had let her. All she needed was some water to stay hydrated and something to eat every now and then. She hated to leave. I hope we are able to return soon.