On Saturday of our vacation we got up early and headed to Animal Kingdom. We wanted to make it to the Safari ride first off while the animals were eating and roaming around. Here's a picture Jana took of us as we entered the park.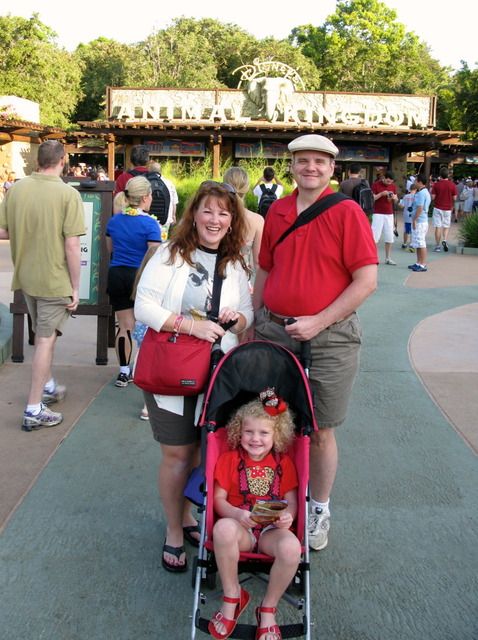 Reagan's thing, every time we enter a park, is to get a map and a schedule of parades and shows for the day. Sara Madalin has started doing the same. She can't really read it, but she can look at the pictures and point out what she thinks she wants to do.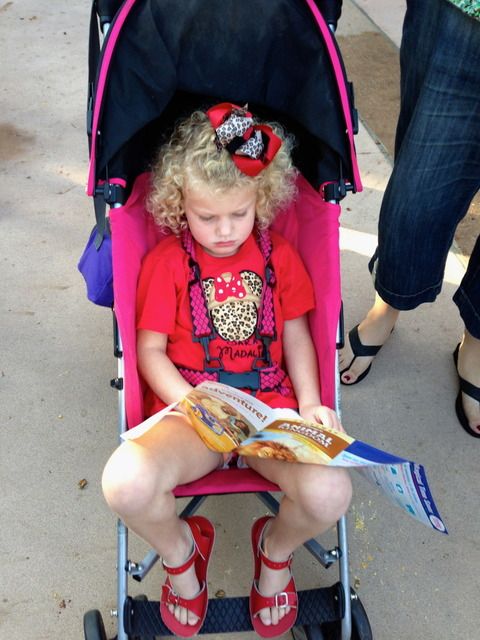 She is so much like him.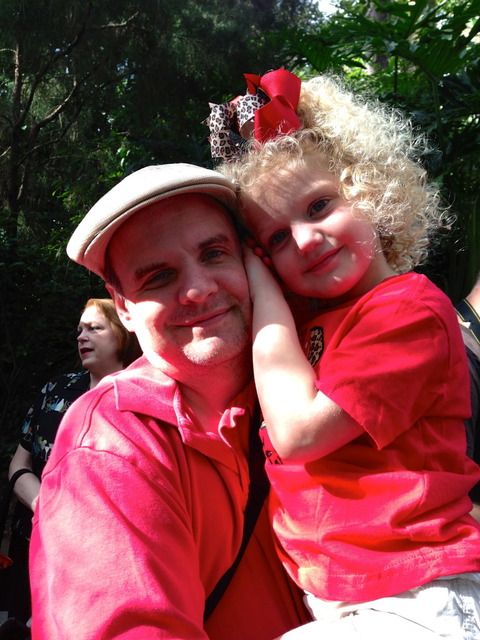 As I said, our first ride was the Safari ride. Sara Madalin had a great time pointing out the animals and trying to find out what they were. The last time we were on this ride (last December) there was a story line of poachers. The riders in the truck (us) were supposed to be running from poachers who were trying to capture baby elephants. Well, the ride has changed somewhat and they've taken that storyline out. You just ride through and see Safari animals now. The entire ride, Sara Madalin kept asking where the poachers were. She was upset that we never saw the poachers.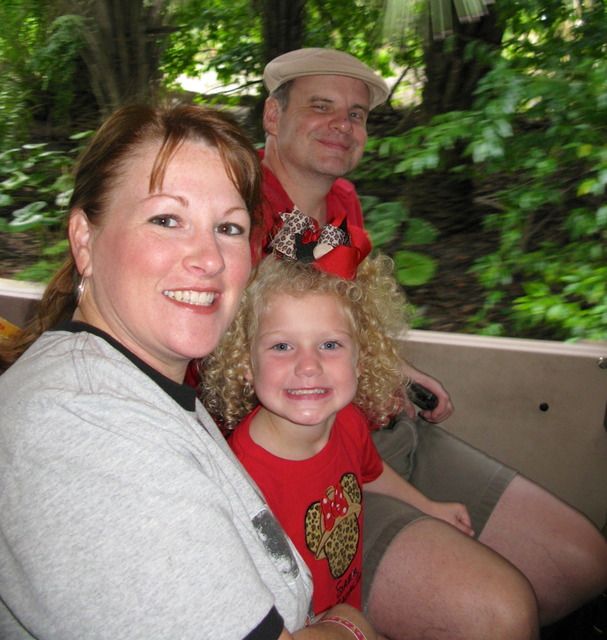 Sara Madalin has been saving her Daddy's change all year. He exchanged it for cash before we headed to Disney. He told her she could use it to buy a few things while we were there. This monkey was her first purchase.
We watched the Lion King show, then headed over to Tusker House for our character meal. The food wasn't that great, but SM and Jana enjoyed the characters.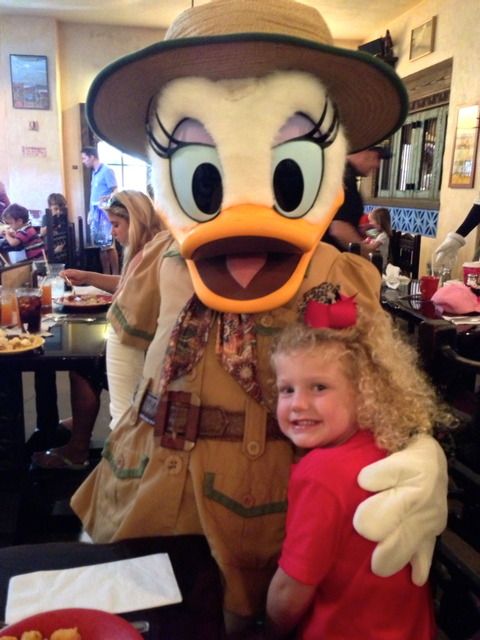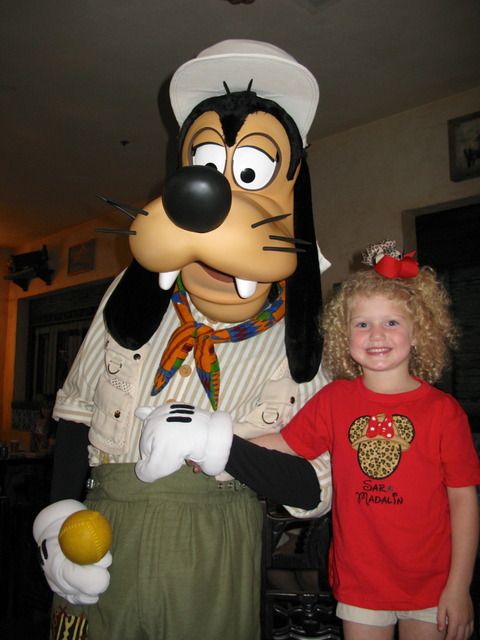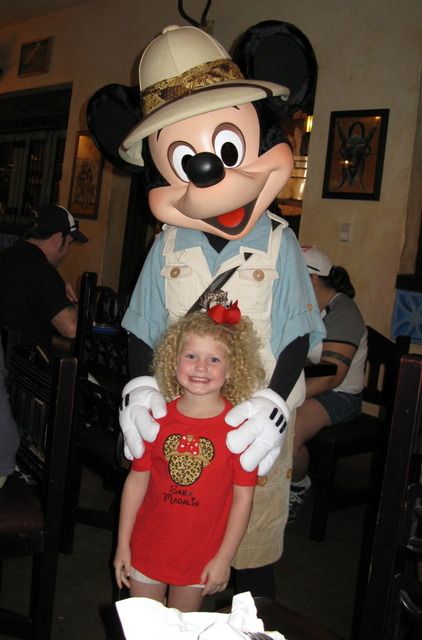 They brought Sara Madalin's drink to her in a no-spill cup. It looked like a coffee cup. I joked with Reagan that coffee is the LAST thing we ever need to give her.
Jana and I rode Expedition Everest after lunch. I think she screamed the whole time. That's it in the background of the next photo.
After lunch we headed to Dino Land to play a few games and let Sara Madalin run around on the playground.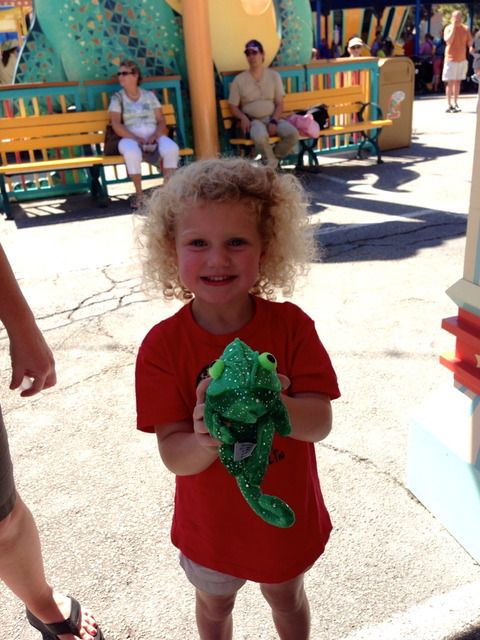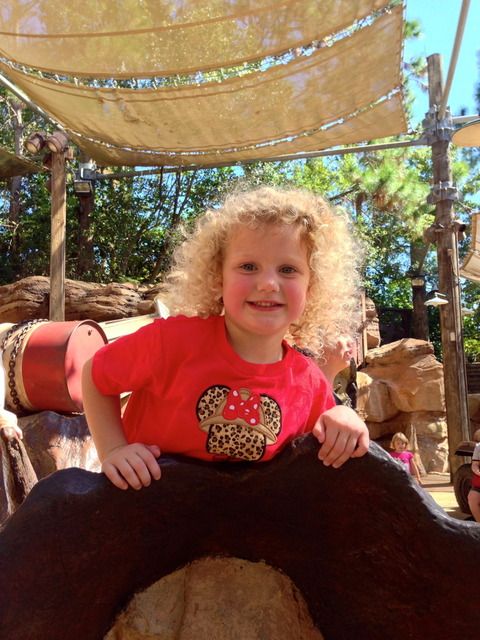 Later in the afternoon, we headed back to the hotel to take a nap. Afterwards, we went to Downtown Disney for dinner and to ride the hot air balloon. Reagan has wanted to ride the balloon every time we've been to Disney. I have always said no. But, this time he convinced us all to ride. I'll let you decide, based on the pictures, who enjoyed it the most, and who enjoyed it the least.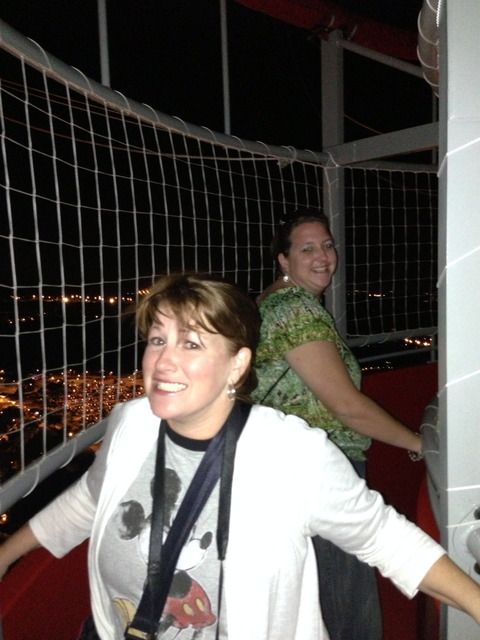 After the balloon ride, we stopped to get ice cream. Then Sara Madalin had a meltdown and we headed back to the hotel for the night.