Sunday morning of our vacation we got up very early so Sara Madalin could make her appointment at the Bibbidi Bobbidi Boutique. We have talked about her doing this since she was 2-years-old. We finally decided she was old enough. Our plan was to get her hair, nails, and make-up done. So, we arrived at Magic Kingdom about 30 minutes before the park opened. It was great to be among just a very few that entered the park before it opened.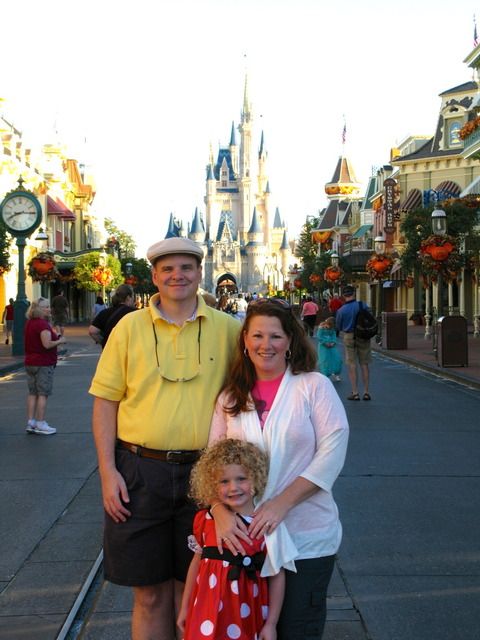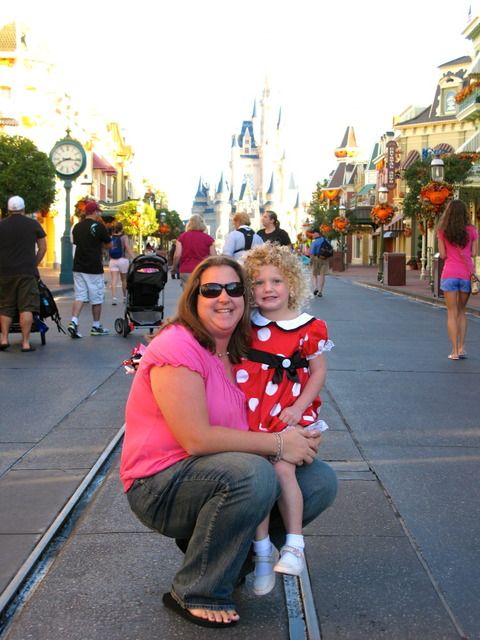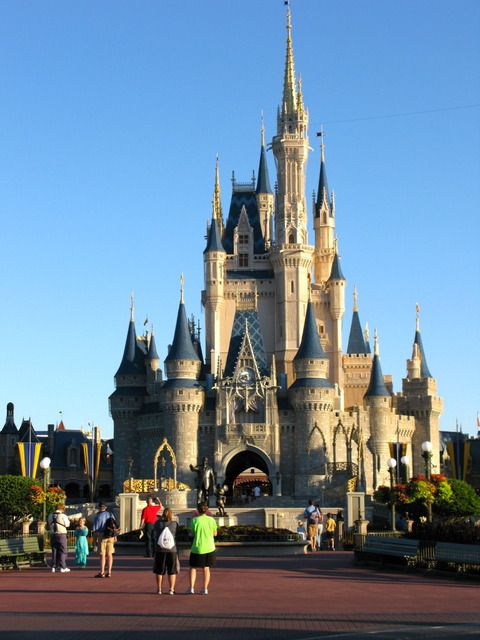 I had dressed her in a Minnie dress and planned for her to wear it for the day. Well, at least until she got tired of it. Then I had a pair of shorts and a t-shirt for her to change into. But, when we got to the salon, she decided she wanted a princess costume. Seeing them displayed as soon as we entered the salon probably pushed her toward that. So, she chose her costume and her Fairy Godmother in Training got started on her.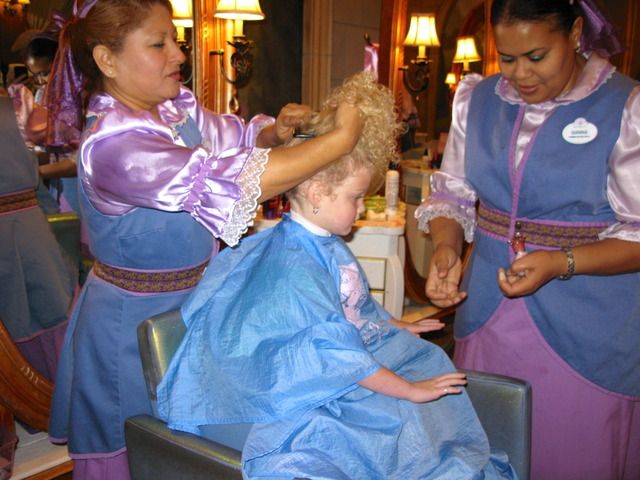 She also had her make-up done and nails painted. She LOVED it! And this child, who we get calls about not being able to sit still at school, never moved a muscle the whole time she was in that chair.
We couldn't believe how long her hair is when straightened.
Getting her pixie dust sprinkled all over her hair.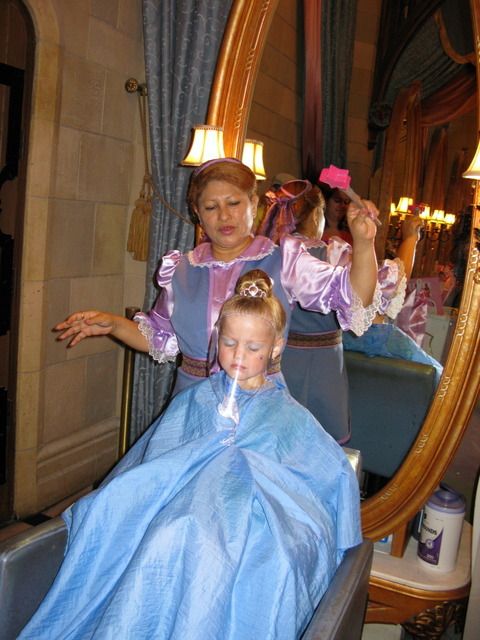 Daddy and his little Tinker Bell.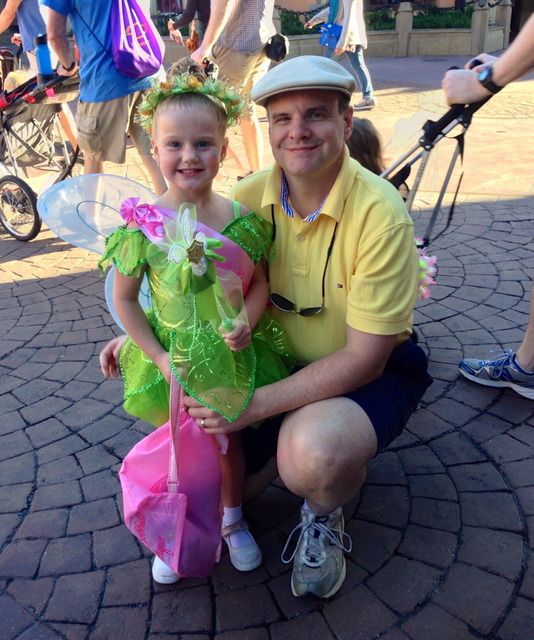 After the salon, we all rode the Winnie the Pooh ride. Then, Jana and I headed over to Space Mountain. While she screamed her head off in the seat behind me, Reagan and Sara Madalin were visiting with Buzz Lightyear and the gang.
When we all met back up, we ate then Jana and I rode Big Thunder Mountain, then we all got in line for Splash Mountain. As you can see, Sara Madalin had chosen to change at lunch. She was much more comfortable in shorts and a t-shirt.
After Splash Mountain, we decided to head back to the hotel for some rest. We had gotten to the park very early and we needed a little rest. Here are the girls as we walked back to our car.
Later that evening, after our nap, we all headed out to eat. I had the best coconut shrimp. Wish I had some now. When we left the boutique earlier in the day, they gave Sara Madalin her make-up kit. Well, before going to dinner, she wanted to put on make-up. Can you tell?
We all had a great day. After dinner, we put SM to bed and sat around talking for a couple hours. The next day was our last park day and we made it a full day. Those pics in the next post.