Last Thursday morning we packed up our car and headed to the airport. We were headed to Disney World for a little fun.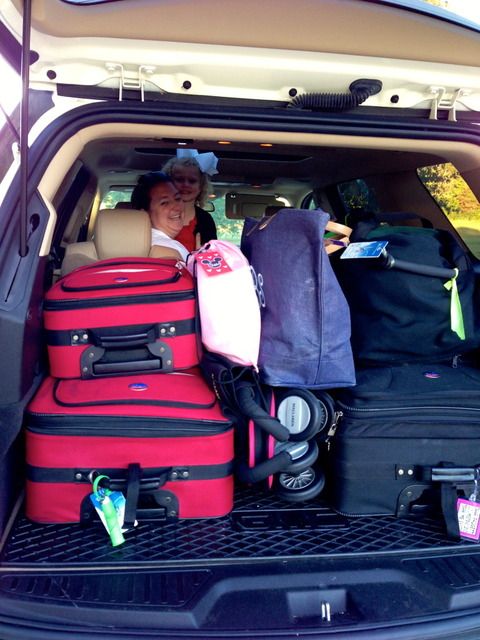 We took our friend, Jana, to help us with our VERY active little 4-year-old. Sara Madalin was very happy to have someone to play with her.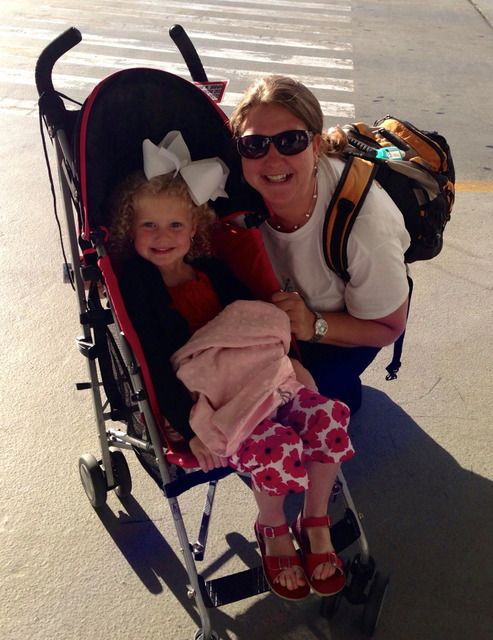 We flew out of Jackson to Orlando. It was a straight flight, but the plane had started in Houston, TX that morning. So, when we boarded, passengers were already on there. We boarded, took our seat, then flew to Orlando. When we landed in Orlando, we were collecting Sara Madalin's stroller and another waiting passenger said to Reagan, "Hey, I know you." He didn't recognize her, but I did. It was a lady who has read our blog for years, left comments, and is now a Facebook friend. I've ready her blog too. We have watched each others' children grow. But we've never met in real life. It was so unbelievable to really run into someone like that. So, of course we took a photo so I could blog about it.
Our first night in Orlando, we planned to attend the Mickey's-Not-So-Scary-Halloween-Party. We always like to dress up as characters from a Disney movie. This year we chose the movie "The Little Mermaid." I was Ursula. Reagan was Prince Eric, Jana was Sebastian, and Sara Madalin was Ariel.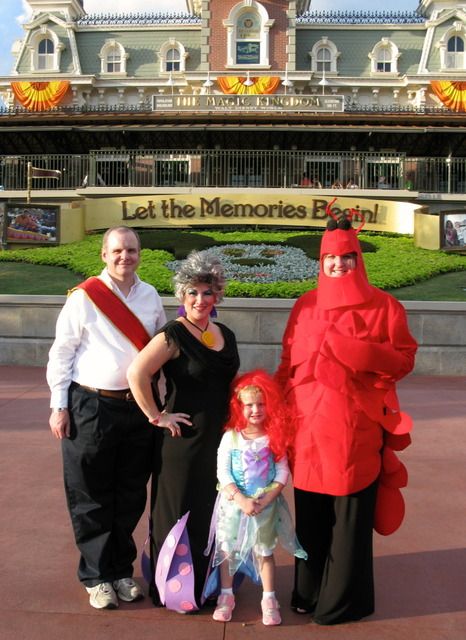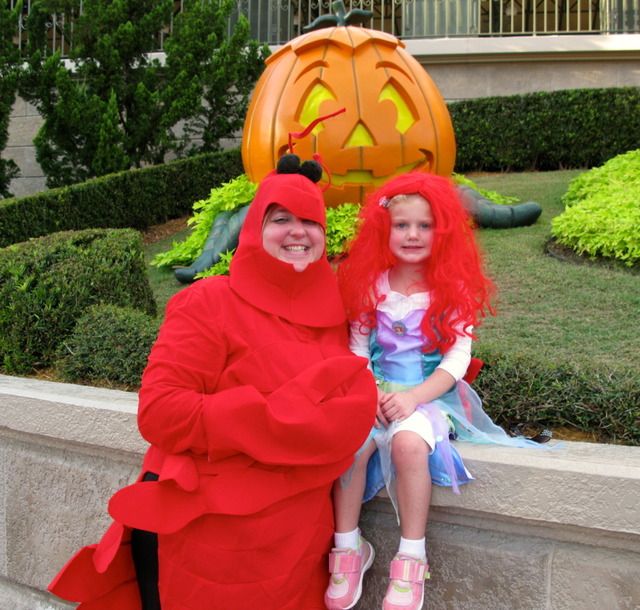 Sara Madalin hated the wig. I let her take it off once we got inside the gates of Magic Kingdom.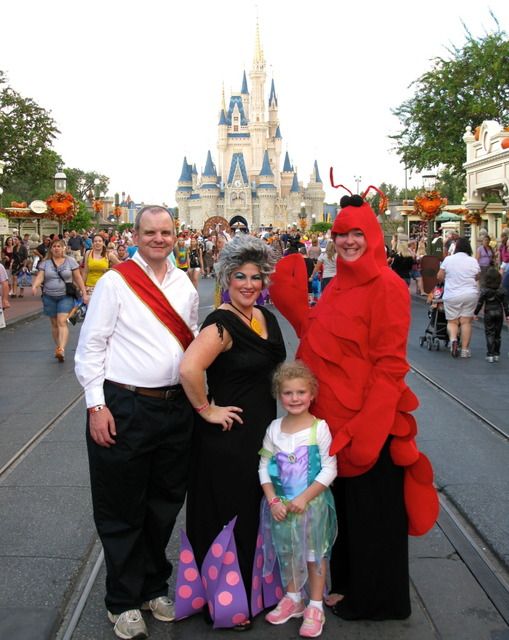 We walked through Main Street and took a few pictures. Then we changed into cooler clothes. Too bad we did, because the new Little Mermaid ride was open, and Ariel was there for pictures. We rode the ride, then met with Ariel for a few photos.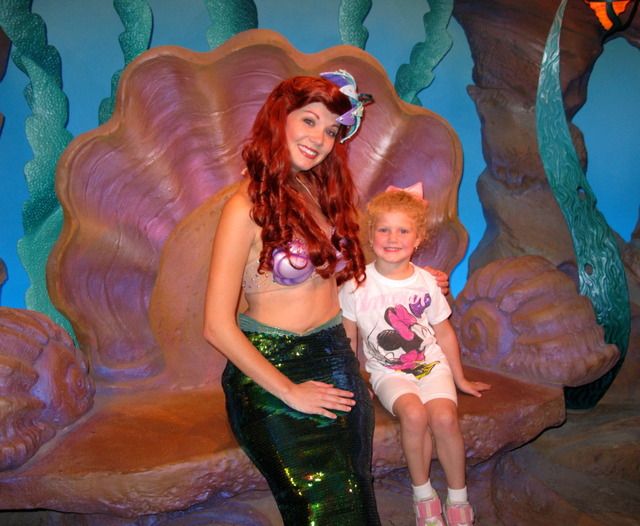 Ariel didn't ask about my blue eye shadow but I wondered what other people thought of me walking around with that fancy make-up on all night.
Jana put her costume back on for a photo.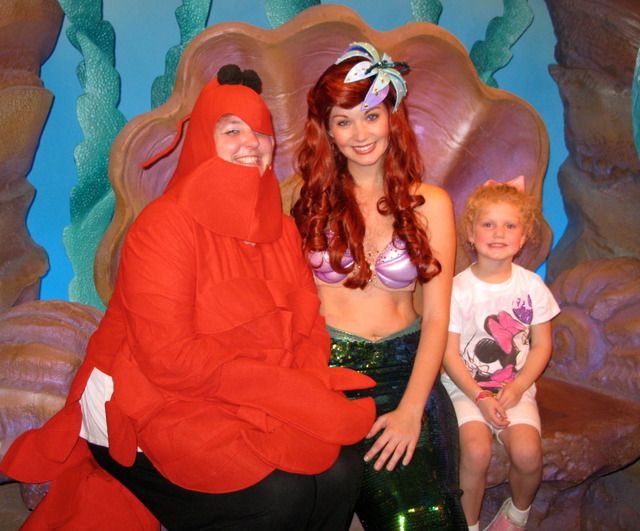 We rode several rides and got to see the parade and fireworks. The first night was a huge success. Want to know how I know? Look at this next picture.
We headed back to the park bright and early the next morning. I'll share more pictures in the next post.