Our last full day of vacation we chose to spend at Hollywood Studios. We were all tired and no matter how long our vacation is, I usually am ready to go home the day before vacation is over. But we had a lot of fun and made the most of the day at the park. Here we are as we entered the park that Tuesday morning.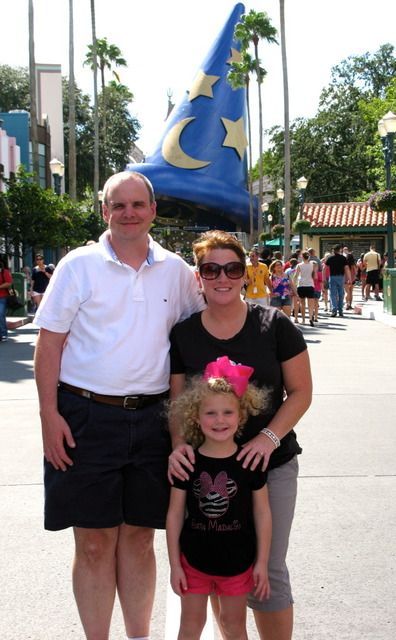 Jana, Sara Madalin, and I made our way over to Toy Story Mania and waited in line while Reagan went to Rockin' Roller Coaster for FastPass tickets for later. Once he joined us, we made our way inside and got ready to ride. As we were in line, I received an email on my phone that someone had signed into my Facebook account from an unusual location. So, I started going through the process of changing my password. Well, as I was doing this, our turn to begin the ride/game began. I didn't know until we were on the second screen that it was a competition. I quickly put my phone down and began playing. If there is one thing I am, it is competitive. Ask Jana who won, even though I didn't participate until the second screen.
Here we are as we began the ride.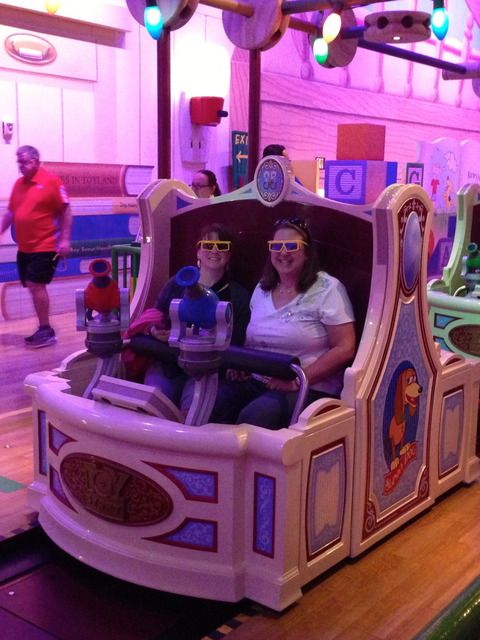 After leaving Toy Story, Sara Madalin decided she wanted to buy a stuffed animal. At some point after that, we ran into one of the army soldiers from Toy Story. We had to get a few photos with him.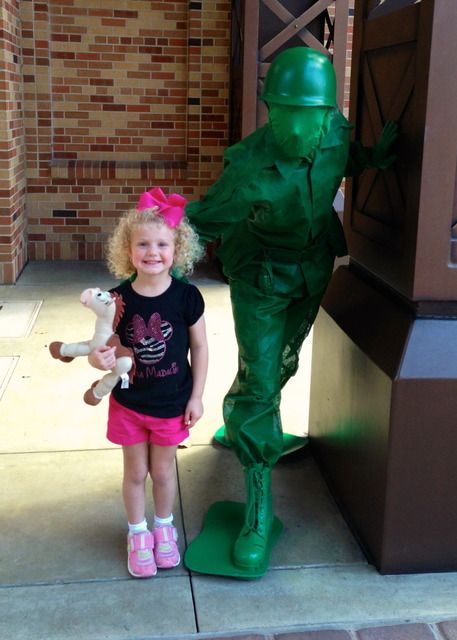 Jana and I took Sara Madalin to play for a few minutes. She enjoyed herself, even though Jana and I almost had a heart attack at one point because neither of us could find her in the sea of people in this small play area.
We had lunch reservations at the Sci-Fi Diner. The tables look like cars pulled up to a drive-in theater. We ate there last year with Susan and David and their kids. Sara Madalin enjoyed it and asked that we eat there again this year. So, we did.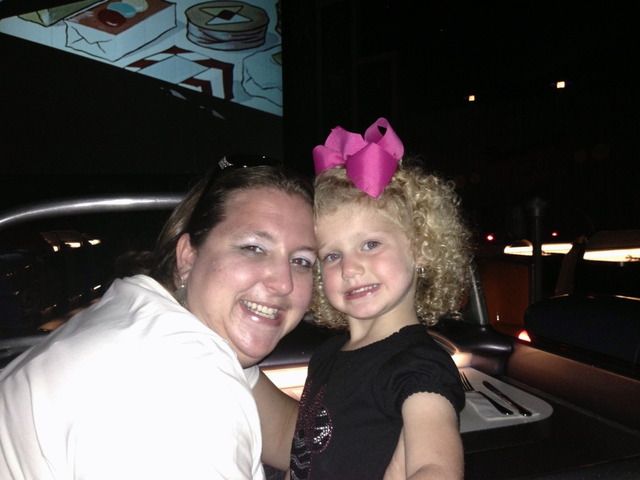 After lunch, Jana and I redeemed our fast passes at the Rockin' Roller Coaster.
When Reagan would get us fast passes, he would take all four of our park tickets, even Sara Madalin's, and get four fast passes. That way, all the adults got to ride at least once, and one of us even road the big rides twice. At Magic Kingdom, I chose to ride Space Mountain twice, because it's my favorite and I could ride it all day long. At Hollywood Studios, one of us had to ride the roller coaster twice. I chose to be the double rider, so I could ride with Jana (the screamer) and with Reagan as well.
I don't know if it's that I'm getting so much older, or if I got beat up so much more in the back of the car, which is where I rode both times, but by the end of the second ride, I couldn't even open my mouth to talk to Reagan for fear that I would be sick all over the place. As the ride came to a stop, I just patted him on the leg. He said, "Are you ok?" I just shook my head no. I was pretty much done with rides after that.
And that reminds me, we actually ate lunch after that ride. So, my pictures are out of order, as is my narrative. Oh, well. Told you the ride shook me up.
After the roller coaster, Reagan and Jana rode Tower of Terror. I'm not a fan, but even if I was, there was no way I could ride it. But they had a great time, from what I hear.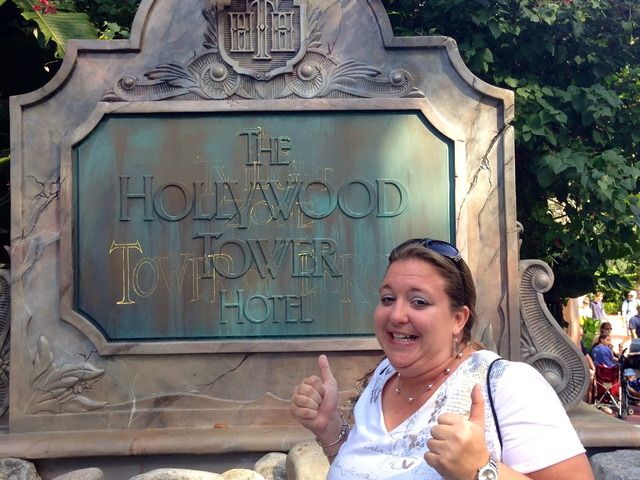 We rode a couple more little rides and saw the Little Mermaid show for SM. Then we went back for a quick rest because we knew our night would be a late one. We had dessert reservations and we planned to watch the Wishes fireworks show later that night.
After dinner, we headed back to Magic Kingdom for a couple rides and our dessert party. Here are our girls. They were tired and ready to go home. But they had a great time.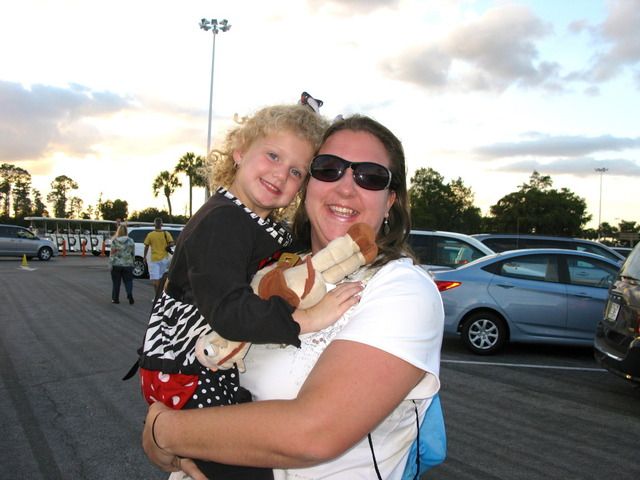 We enjoyed our last full day and are already looking forward to another visit to the Happiest Place on Earth!
Oh, someone asked me what Sara Madalin's favorite rides/shows are at Disney. Here they are by park:
Magic Kingdom - Mad Hatter Tea Party (tea cups) in Fantasy Land, It's a Small World in Fantasy Land, and Dumbo in Fantasy Land

Animal Kingdom - Safari Ride, Festival of the Lion King

Hollywood Studios - this is more for us, but she likes the Little Mermaid Show and the Beauty and the Beast Show, she also liked Toy Story Mania this time

Epcot - we usually don't take her there when she's with us - she's only visited this park once and we took her to see the Crush Talk show and I think she rode the Finding Nemo ride
Of all the parks, Magic Kingdom is by far her favorite. The rides I listed are just a few she enjoys the most. There are many others that she likes as well. The thing we like about going to Disney is that you can go all day and still not do everything. That's one reason we go back so often, we can do something a little different each time.