The Mississippi State Fair is in town. And from what I understand, there's already been a shooting incident there. But that didn't stop us from going Saturday evening.
We see the fairgrounds and all the big rides every time I take SM to school or we go to church. She has asked when we're going, so since we didn't have anything to do Saturday afternoon, we decided to go for a little while to eat and ride a few rides. Here we are in front of our newly painted RED (Sherwin Williams "Classy Red) front door right before we headed to the Fair.
When she got there, she kept pointing to rides and saying, "Oh, I want to ride that." Then, when I'd ask if she wanted to ride that first, she'd say no. I told Reagan it was as if the anticipation of riding was all she wanted. She didn't want to break that feeling of anticipation by making any ride the FIRST ride.
Finally, I decided which ride we'd try first. It was one that she'd said she wanted to ride, so she was ok with it. It's a ride where you lie down and you're lifted up and you go around and around, like you're flying in circles. I thought I was going to be sick. I get motion sick sitting in a rocking chair sometimes, much less flying around in circles. Momma's not as young as she used to be. But Sara Madalin loved it.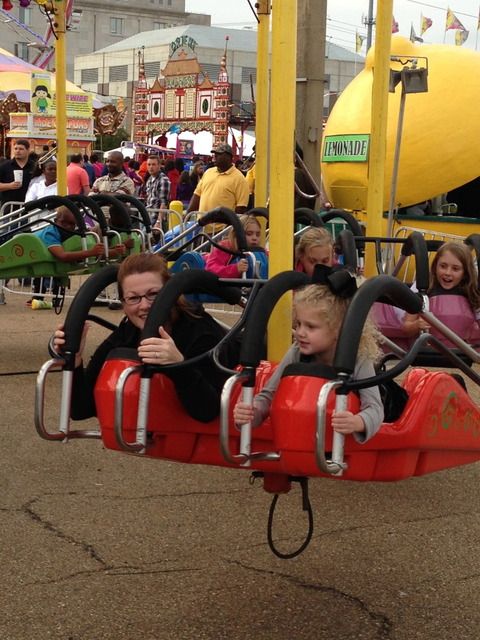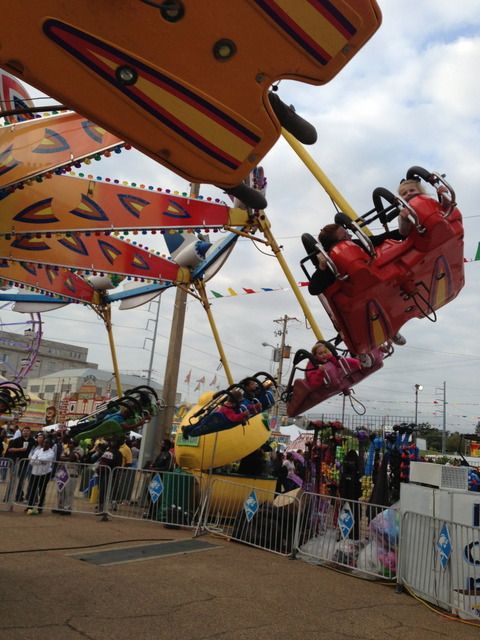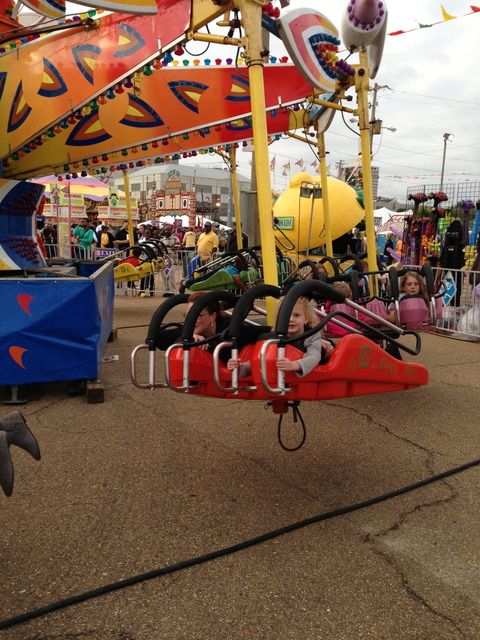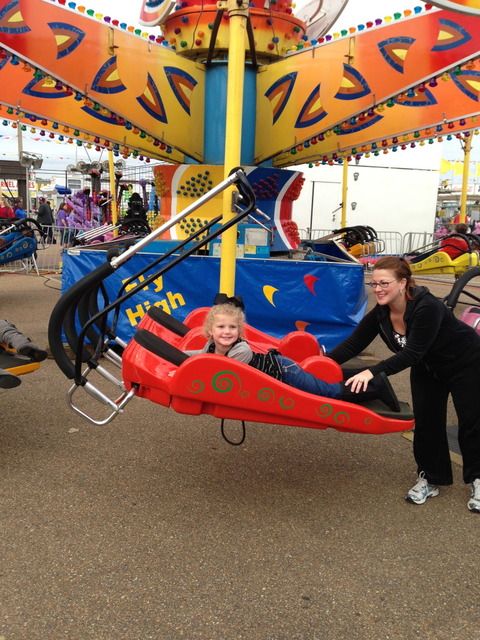 We also went and visited the Snake Girl. Actually, SM was more interested in the freak show exhibits than anything else this year. She's asked about the Snake Girl on and off since last year's Fair. So, we paid the $1.75 for she and I to go in and see the Snake Girl. It was a total rip off, but I didn't tell her that.
Once we left the Snake Girl, we stopped next to it and fed a few animals at the petting zoo. This is another one of her favorite things to do. She actually told me, while playing outside on Monday, that she's a farmer. It was news to me, but ok.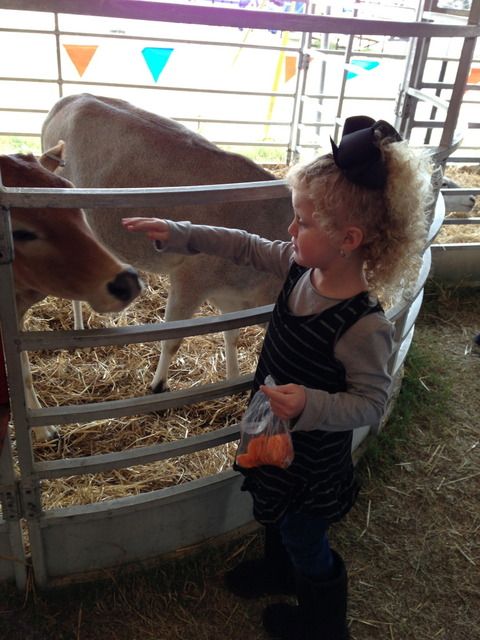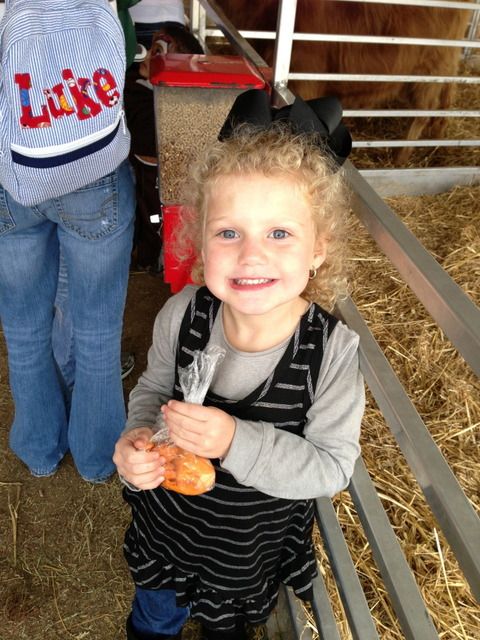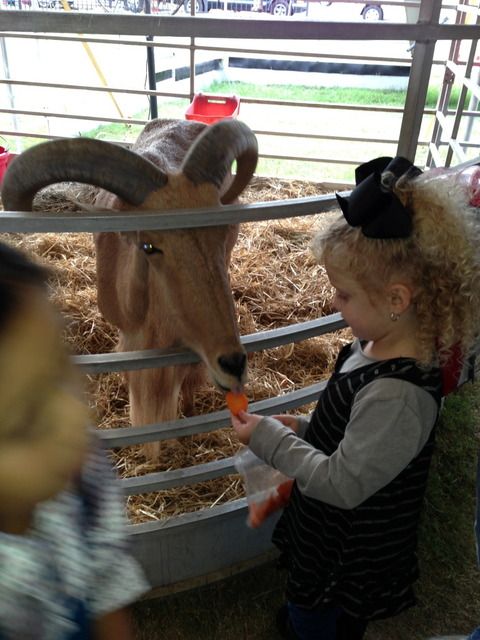 We made our way down the Midway and she decided she wanted to ride the bees. So we did.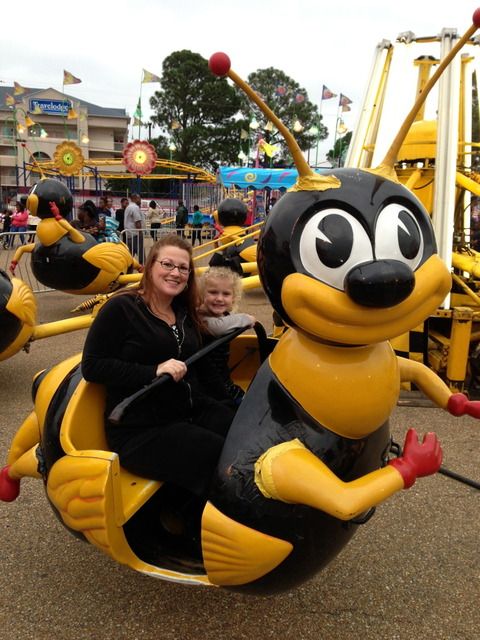 I told Reagan to PLEASE take a picture of the bee's legs and how they were so professionally attached to the bee's body. That's duct tape y'all. I can only imagine how the ride is put together in areas we can't see.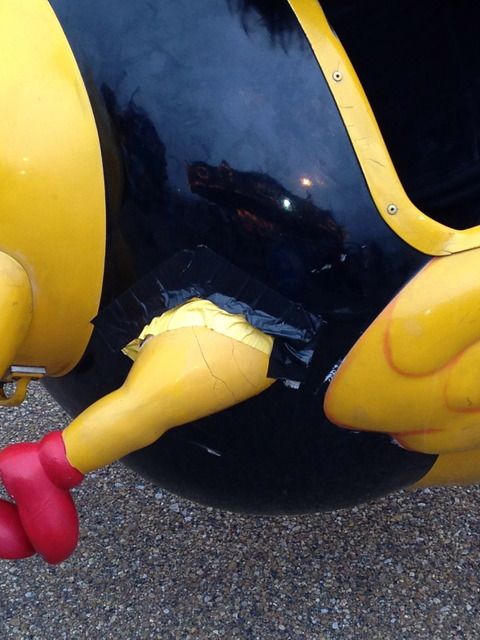 Next, she jumped on the bungee jump.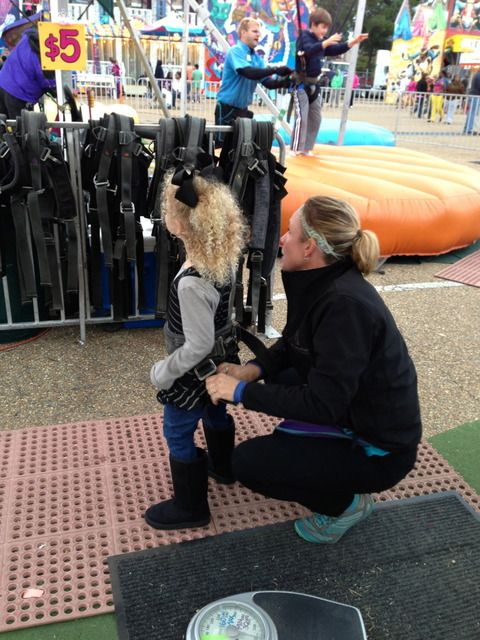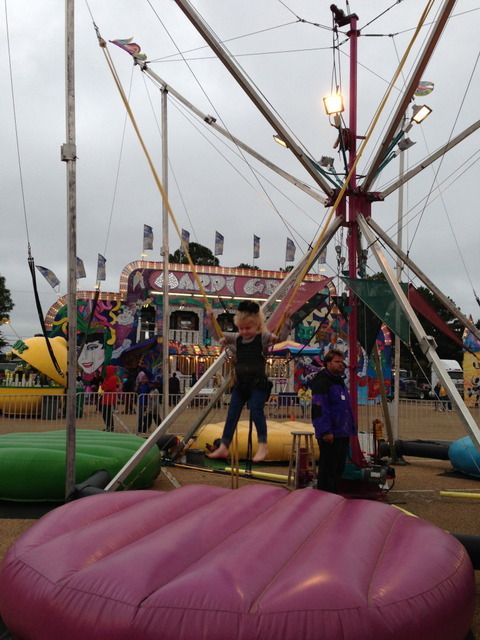 Then we moved to the slide. I have video of this but haven't uploaded it yet. It kind of made us proud, but also sad that she was able to do a few things without us this year, like this slide. She is getting to be such a big girl.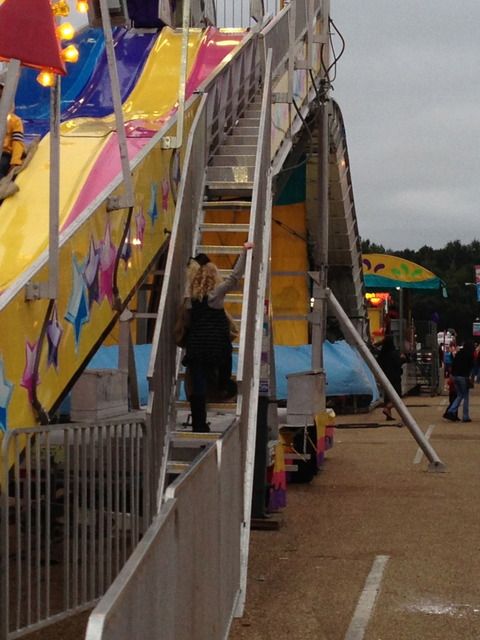 The only picture of our family together at the Fair. I'm an awesome photographer, aren't I?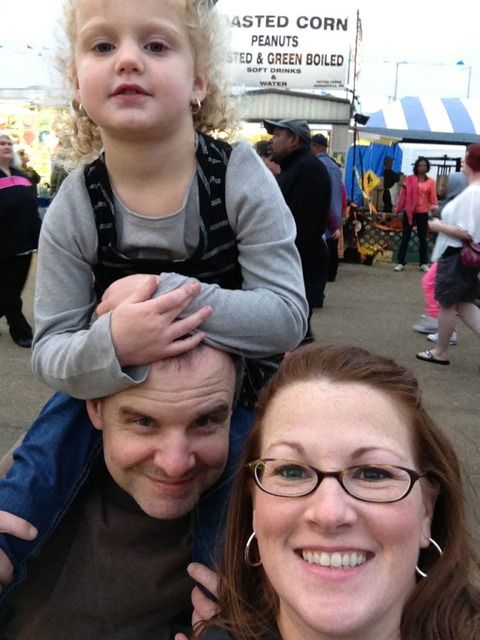 Daddy and Sara Madalin enjoyed some roasted corn. That and a few chicken nuggets from Penn's Fish House was the only Fair food SM was allowed.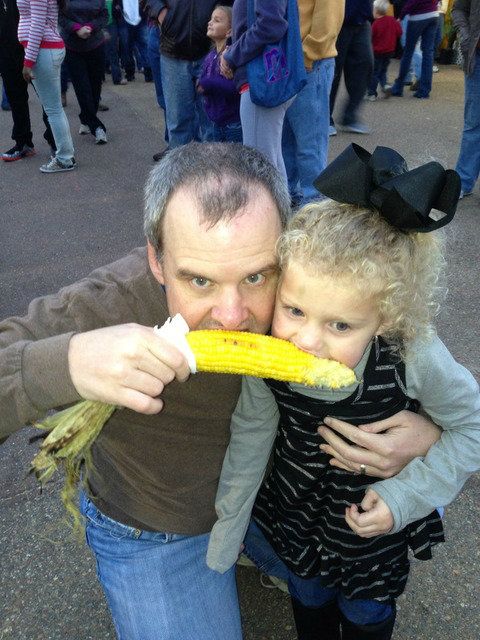 The last ride of the night. It was a small roller coaster. And just so you know, that look on her face is nothing but DRAMA. She wasn't afraid at all.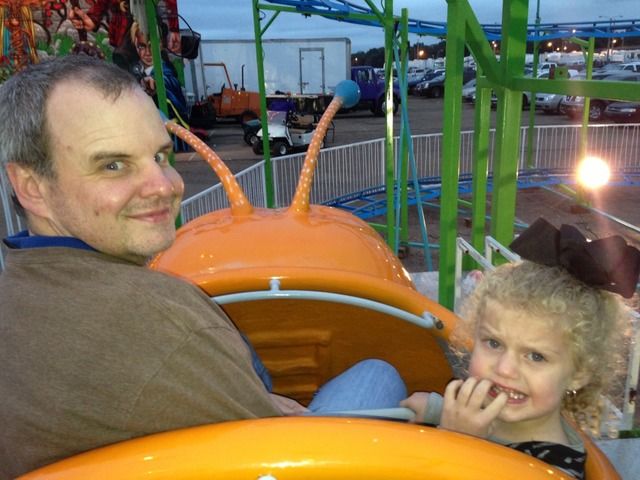 I also ran into one of my first cousins that I haven't seen in a while. I remember when I was in elementary school thinking how many of my cousins were so much older than me. Now, as an adult, I realize, they aren't ahead of me by much. I think Johnny might be about 6 or 7 years older than me.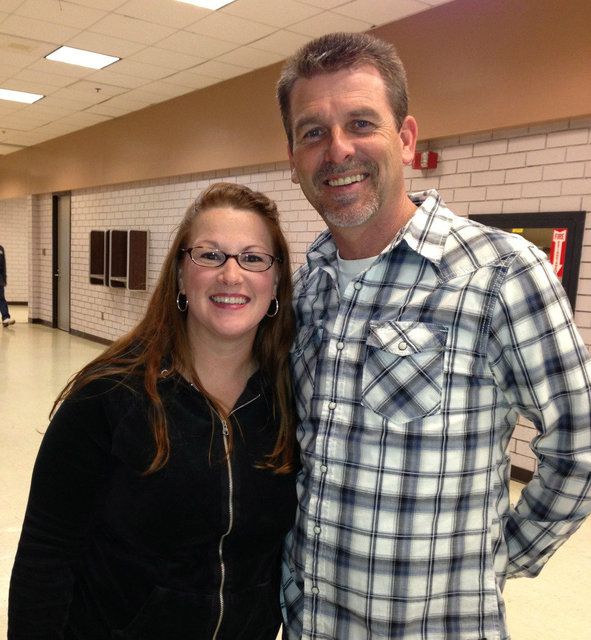 We had a great time at the State Fair and Sara Madalin has already asked if she can see the Spider Girl next year.