This past weekend it began to get a little chilly here in Mississippi. We all say around here, no matter what the weather the last week of September, once the State Fair comes to town the first week of October, it brings with it cooler weather. That was definitely true this past weekend. When we left our house Saturday afternoon headed to the Fair, it was around 80 degrees. By the time we got there, it was colder and windy. Most everyone walking around at the Fair had on jackets, scarves, and even a few had on gloves.
So, Sunday morning I was excited to pull out long sleeves and Fall attire for SM and me. I put a green, orange, and white jumper on her. Then of course I made her pose for a picture or two.
She decided to take the posing into her own hands. I call this her "Paris Hilton" stance.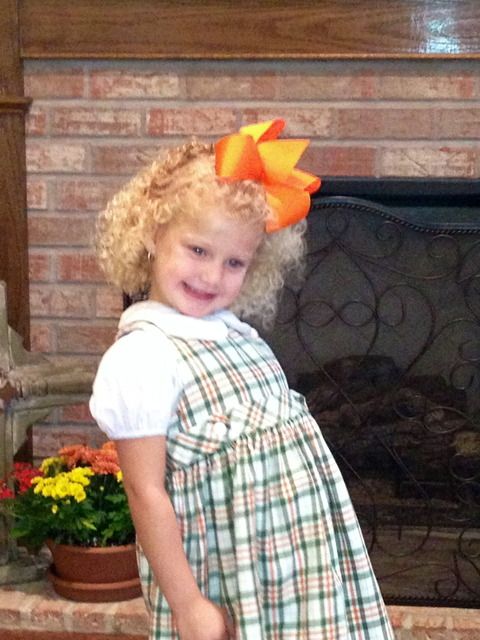 Back to "Mommy's Pretty Little Girl."
I don't think the cool weather is supposed to last. The weather forecast shows that warmer temps are headed back our way.