Sara Madalin has wanted a pair of cowgirl boots for a while. I've not really had time to take her somewhere to try on a pair, and I wasn't going to buy her any without her trying them on because she's so peculiar about how her socks and shoes fit. Well, last Wednesday she went out to run a few errands with me. One of our errands was to get her a new pair of black dress shoes. While we were in the store, we found a pair of red boots that she LOVED. I had a coupon, so I thought I'd go ahead and get them for her. Well, I can't be sure, but I think she's pretty happy with them. She wanted to head straight to her Daddy's store so she could show them to him.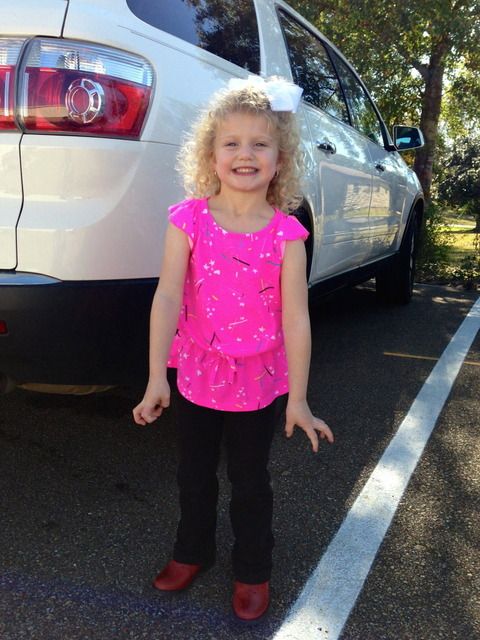 We stopped to see him, then we went home for a nap. After our nap, she got dressed to go with me to take Taco to the vet for boarding. She put on her clothes, then went straight to her boots.
Wednesday evening, after she had her nightgown on for bed, again she went and put on her boots.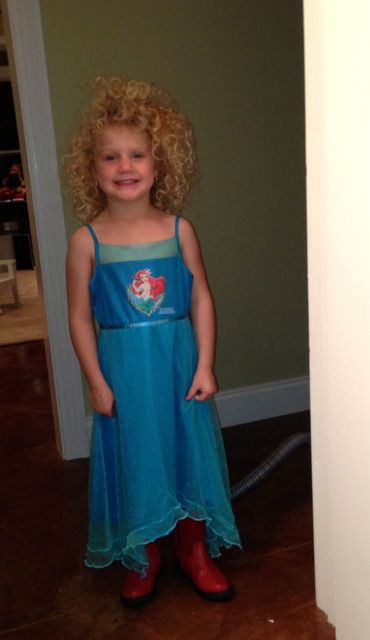 The next morning, she was already up playing when I came into the living room. When I walked in, she already had her boots on.
I wouldn't let her play in them Thursday out in the yard, so she wore her Spiderman flip flops. But Thursday evening, when she was helping her Daddy bring the trees and decorations over from the shop attic, again she was wearing her boots. And her PJs, of course.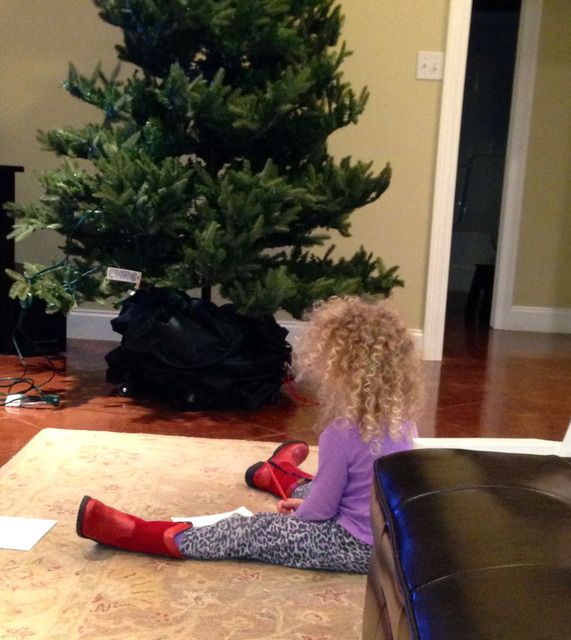 I don't know, but maybe she kind of likes them.