Saturday morning we all slept in a little. Even Sara Madalin slept late. It was really nice. When we got up, Reagan (the female Reagan) had homemade cinnamon rolls waiting for us. They were delicious. The ladies then got ready and went out to shop a bit while the kids and dads relaxed at home. The only picture I have from Saturday morning is this one of the three little kids while they played outside.
They all played so well together this past weekend. In part, it was because of Sara Madalin. She has grown and matured a bit. And she was being pumped full of food that's not good for her. We are so glad we learned to feed her better. She played hard, and she slept hard.
She's still the only child that needs a nap. And she didn't fight me, even though she knew the older kids were staying up playing. She and I slept Saturday afternoon while everyone else watched the Ole Miss/LSU football game.
Saturday night the guys grilled steaks and chicken for dinner. We had a great dinner and time together.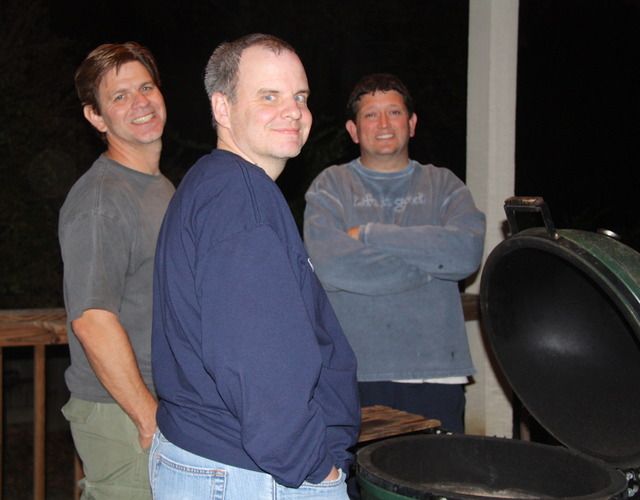 This was Grant's room after 24 hours of Sara Madalin. I don't think there was one toy in his bedroom that she didn't touch. And, both beds were made when we arrived Friday evening. Neither was made by the time the kids went to bed Friday night.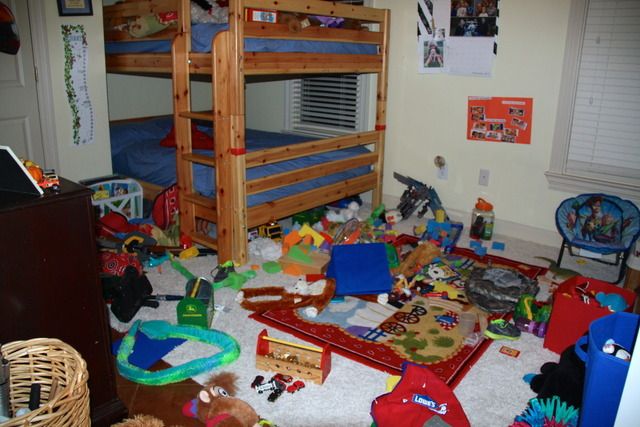 The little kids all ready for bed Saturday night. They had PJs on while we roasted s'mores and watched a movie.
Scott was tired of all the pictures. He just wanted to be left alone.
Watching a movie Saturday night before bed.
Reagan spent most of his weekend doing what he always does when we get with friends, grinding coffee beans and making coffee. I even drank coffee this weekend. I discovered Mint Mocha from Dunkin' Donuts and Peppermint Mocha creamer. Oh, it was good.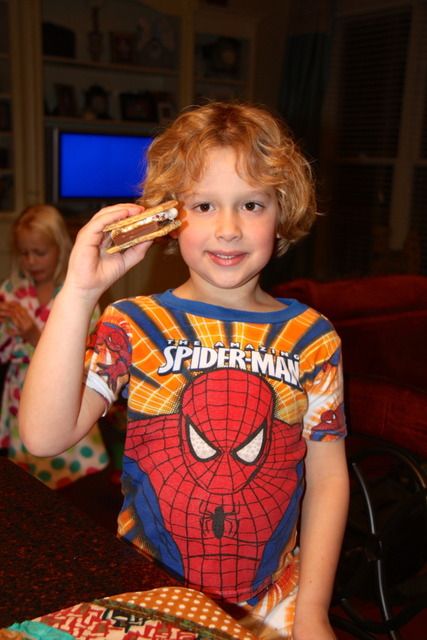 Julie may look sweet, but she does not share chocolate with anyone.
Sara Madalin couldn't have a s'more, but she did have a little hot cocoa. I found a whole foods recipe for chocolate syrup. I heated some milk, poured it in a cup, added 2 ice cubes, and about 1 tsp. of the chocolate syrup. She drank maybe 3 sips of it and she was done. But, at least she had some. And it made her happy.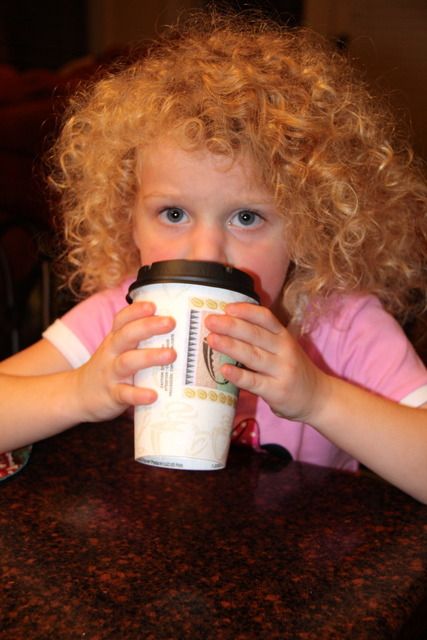 All the parents were tired by the time we started watching the movie Saturday night. Clearly, Scott was deliriously tired.
Movie time. A great end to fun day.
We watched the movie, then Sara Madalin and I went to bed. She went right to sleep. Me? Well, I'd had two cups of Mint Mocha coffee and I slept a total of about 2 hours the entire night.