I am thankful today and everyday for these two people.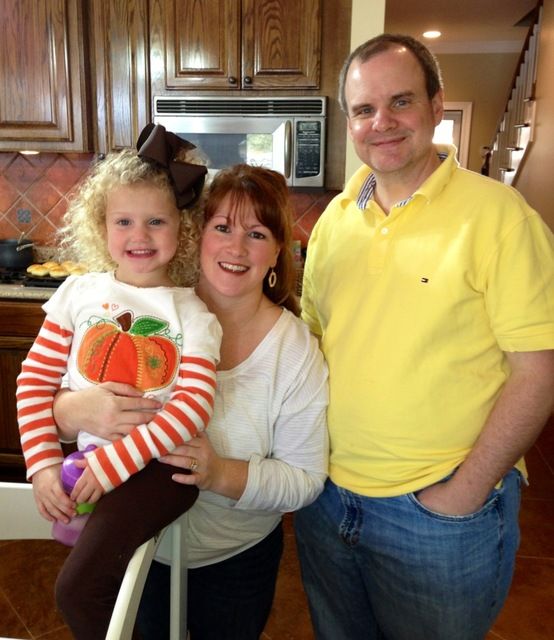 We had Reagan's family over for Thanksgiving Thursday. But, now that everyone is getting married, or jobs, or going off to college, not many of the grandkids show up. Susan and David came, Mr. Brown was here, and Mitch and Mallory were here. Mandy and her new husband were in Kentucky with his family. Reagan's brother and his wife were hosting her children at their home, so they couldn't make it. But, even though our numbers were small, we enjoyed a great meal and a few hours of visiting with each other.
Sara Madalin helped her Uncle David sample the turkey as he carved it. We joked that she was taking her Mamaw's place. Mrs. Brown always liked tasting the turkey before our meal. Our baby girl loved the turkey.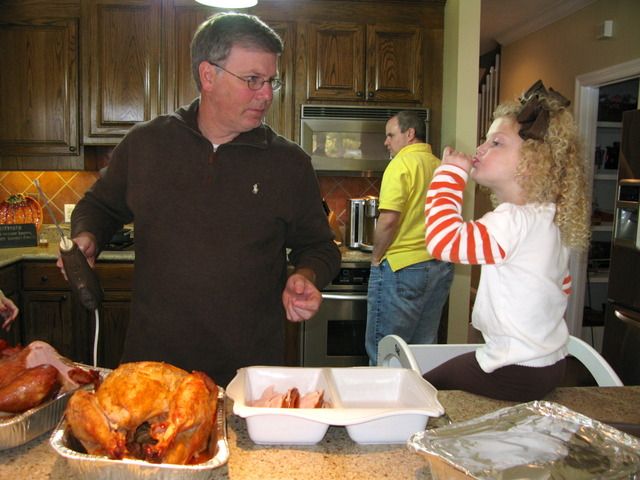 I neglected to take many pictures. But I do have a couple of Sara Madalin and Mallory playing outside before lunch.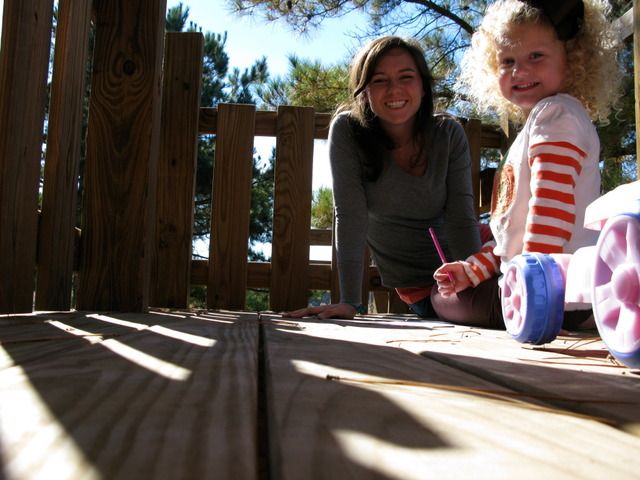 We enjoyed lunch. Then we sat around and visited or a little while. Sara Madalin asked to go back outside and play for a little while. I looked at her and said, "You can go outside for 15 minutes, then you need to come inside for a rest." She looked at me and said, "You got it sister!" We couldn't help buy laugh at her.
Mallory and Mitch headed out to spend some time with her family. David fell asleep in the chair. And Sara Madalin and I went to our bed and took a two hour nap. Reagan, Susan, and Mr. Brown closed down the party before she and I ever woke up.
All in all, we enjoyed our day and we are again thankful for the blessings of God throughout this year.