Sunday morning we all worshipped together at Tracey and Julie's church. Before we left for church, we took our annual set of pictures. First was our family.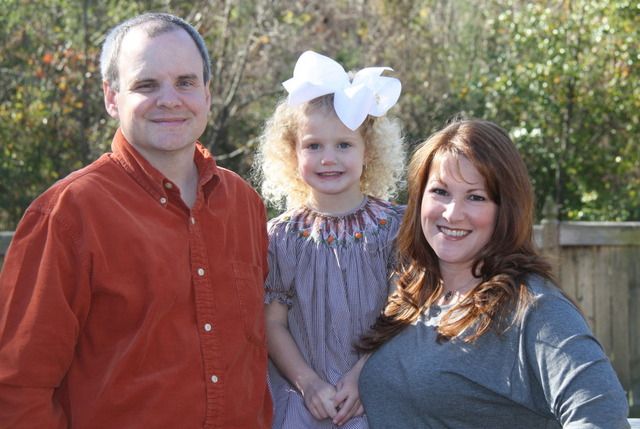 Next, I took pictures of the Suhors.
Then I looked over and saw that Sara Madalin was wrapped up in a rope. Thankfully, Mr. Tracey was able to untie her.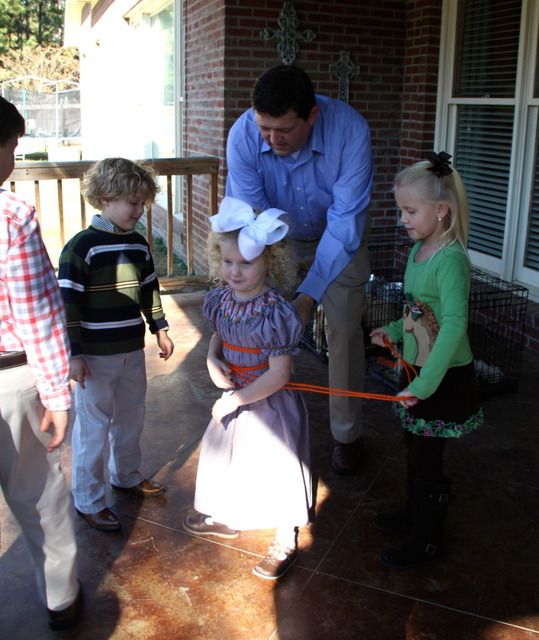 Next, we took a picture of the Douglases. And some weird guy who popped in.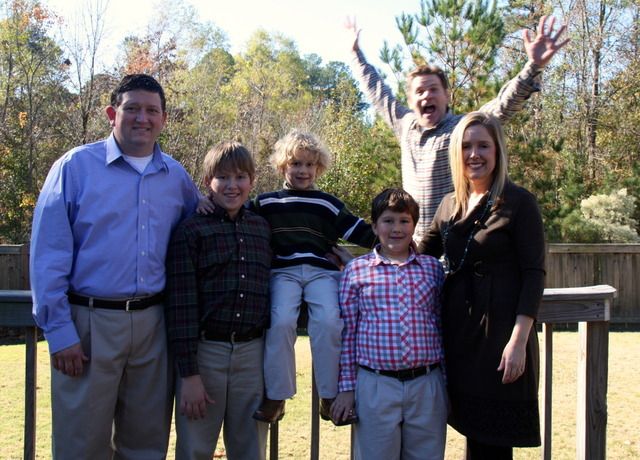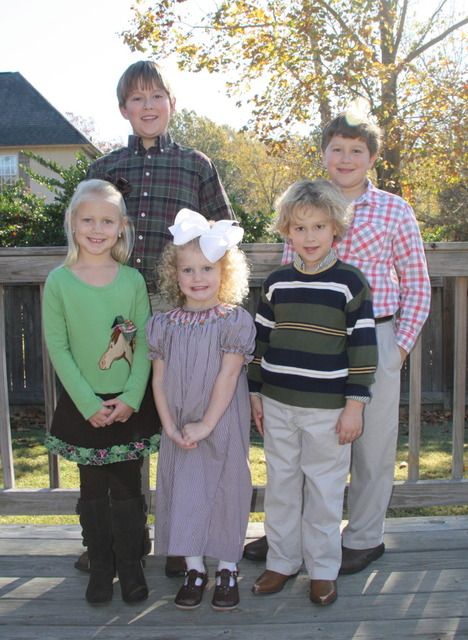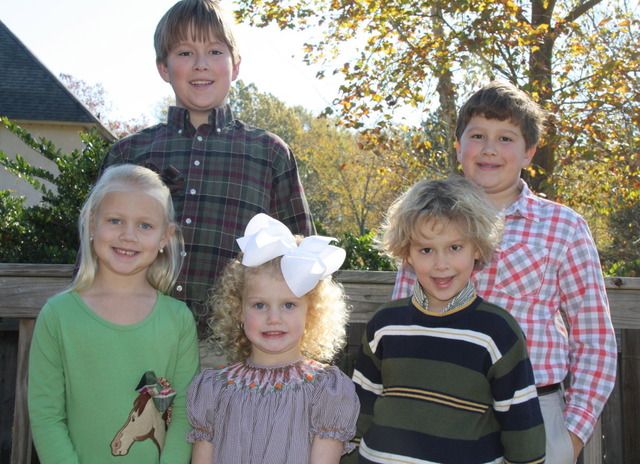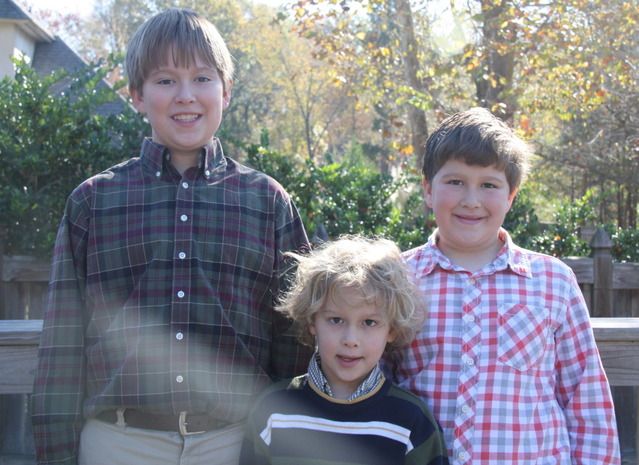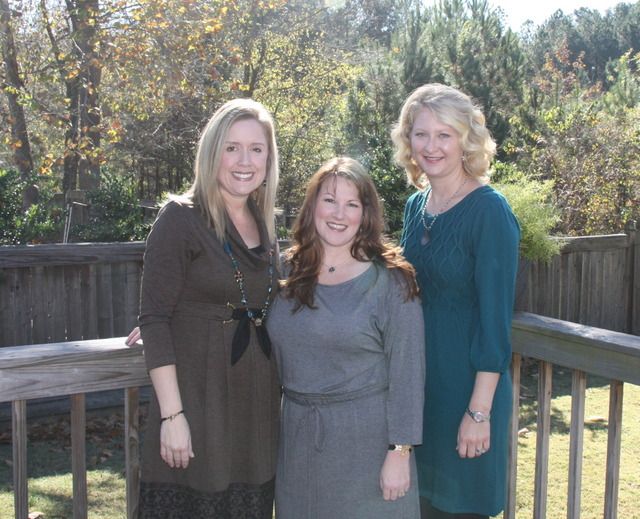 We tried a silly photo, but not everyone participated. Only the FUN people made a silly face.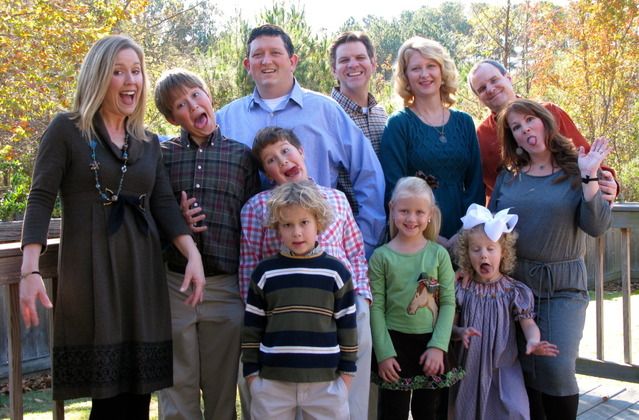 We went to church, then ate mexican, because that seems to be what we do for lunch every year. Minus about 10 drinks being spilled between the kids, lunch was pretty good.
The kids are all growing so much. They had the best time together this past weekend. Here they are outside the restaurant after lunch.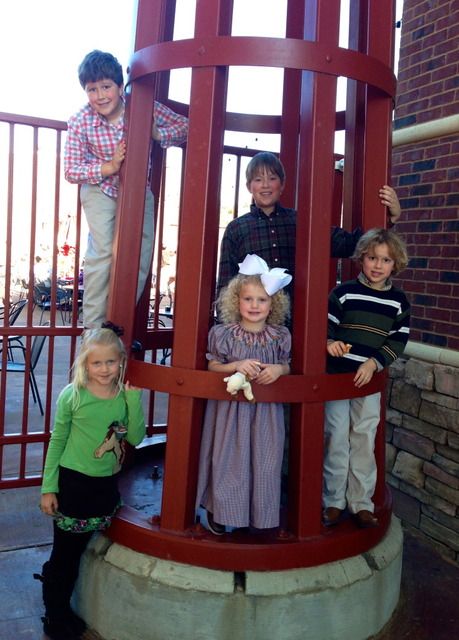 We really enjoyed time with our friends. Sara Madalin was so sad to leave. She kept saying, "I don't want to leave. Why do we have to leave?" I think she had a great time playing and being a Big Girl with Avery. I hope we all get to visit with each other again soon.