This past weekend we traveled to Alabama to ride a train to the North Pole. We've seen some of our friends take this ride in the past at Christmas time and so we thought Sara Madalin would like it. I've heard that it's supposed to remind children of the book, The Polar Express. And I also heard that everyone, including adults, wear pajamas. Does anyone want to guess how excited Reagan was when I told him all three of us would be wearing matching pajamas? Oh, he was SUPER excited.
We knew that everyone would be served hot chocolate, so I made Sara Madalin her own. That's why I'm holding a thermos in this next photo. We were waiting in the train depot while Reagan picked up our tickets.
There were elves everywhere. Sara Madalin wanted her photo taken with one. They were all very friendly and kind about taking pictures.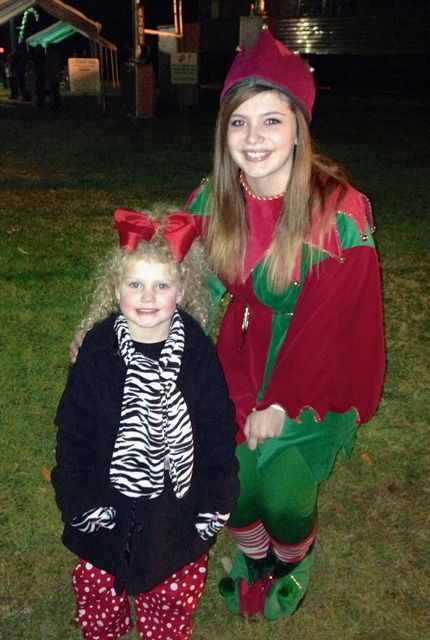 We rode the Silver Maple car. Here we are right before boarding.
Just after taking our seats.
And here we all are in our matching PJs.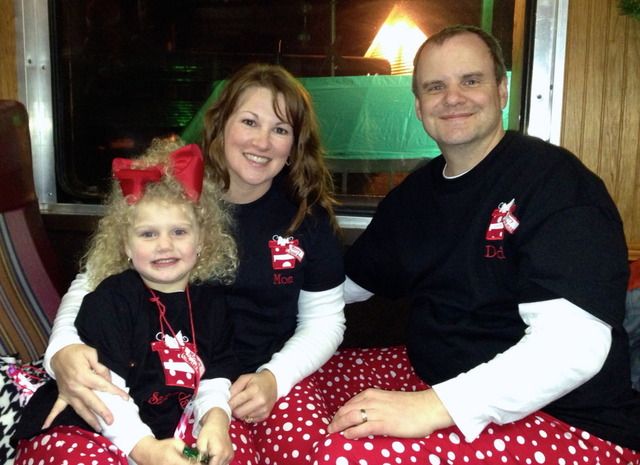 At first, Reagan was the only guy we noticed with PJs on. Then we saw several men wearing plaid flannel pants. We also saw one guy wearing striped knit PJs that matched his wife and kids. There was also a grandma who was wearing footed pajamas that matched her grandkids. It was fun. I won't make him do it again, but I was glad we wore ours. It made for a cute picture.
The train ride itself was not very long. And our stop was at the "North Pole" to see Santa and Mrs. Claus. During the short ride, we all sang Christmas carols. Then we saw Santa and Mrs. Claus outside waving at everyone. The train stopped and they boarded and came around to see all the children. Here's Sara Madalin when she first saw Mrs. Claus. It was so sweet.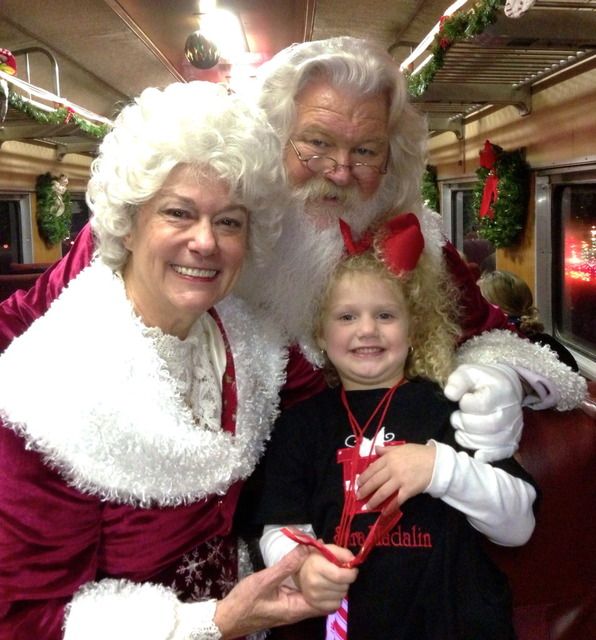 After we saw Santa and Mrs. Claus, the elves came around with muffins and hot chocolate. We enjoyed those on the ride back to the depot. Sara Madalin had lots of fun and I'm glad she got to enjoy it.