Every Christmas Eve we have dinner at Susan and David's. This year we had two new guests, Mandy's new husband, Donald, and his daughter, Daphney. Daphney is a few months younger than Sara Madalin and they had a great time playing together. Before dinner they enjoyed playing Hungry, Hungry Hippos.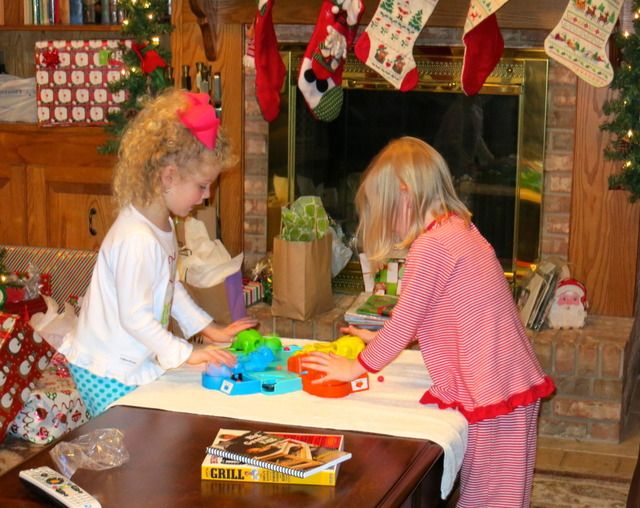 By the end of the night, when Susan put the game up, she was about 4 marbles short. Scoobie (the dog) gave them back to her the next day. Without going into a lot of detail, she discovered that he'd eaten them. When we went back to her house this past weekend, she had a new Hungry, Hungry Hippos game.
The girls also made cookies for Santa.
Sara Madalin was allowed one plain cookie. I also let her eat one piece of her "special" chocolate. You can see it all over her teeth in the next picture.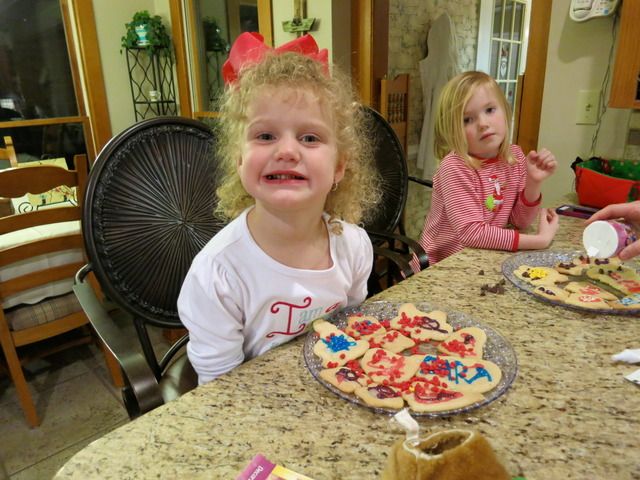 The girls received several gifts from SueSue and DaeDae to leave at their house for when the girls come to visit. Susan has created a playroom for them in what was once Mandy's bedroom. They love having the toys and games back there.
After dinner and gifts, we headed home. Sara Madalin was so excited it took her a little while to go to sleep. Once she did, I was afraid she'd wake up in the middle of the night. I hardly slept at all because I expected her to come wake me up. She didn't. Here are the tree and the gifts from Santa before Reagan and I went to bed.
She came into our room around 7:00 a.m. Christmas morning and said, "Momma! Momma! Santa came to see me!" I said, "He did? Do you want to lie down with Mommy and Daddy for a few more minutes?" She said, "No. I want you to come with me!" So, we got up and let her open her gifts.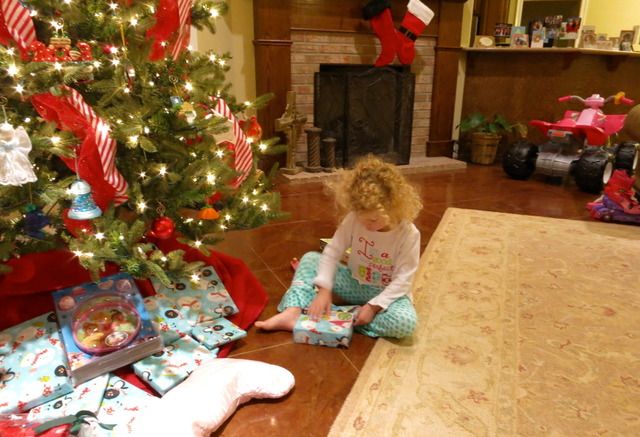 She got several books and videos. She got some $1 and $2 things from the bins at Target and Toys R Us. She also got a few art projects - stamps, spiral tracing set, Barbie rubbing plates. Oh, and she got a bell for her bicycle. And a slingshot. Like David in the Bible.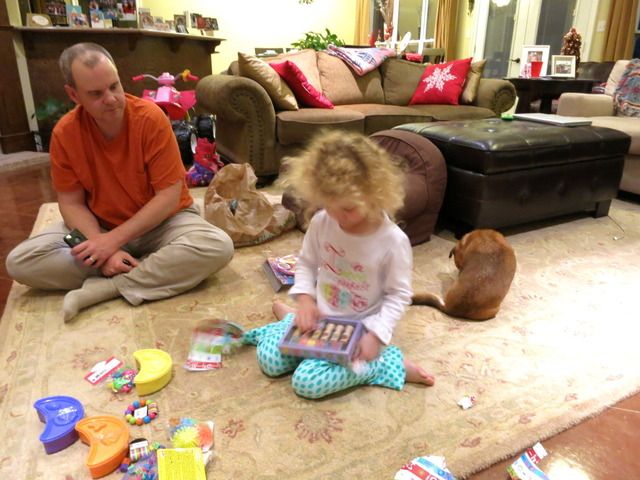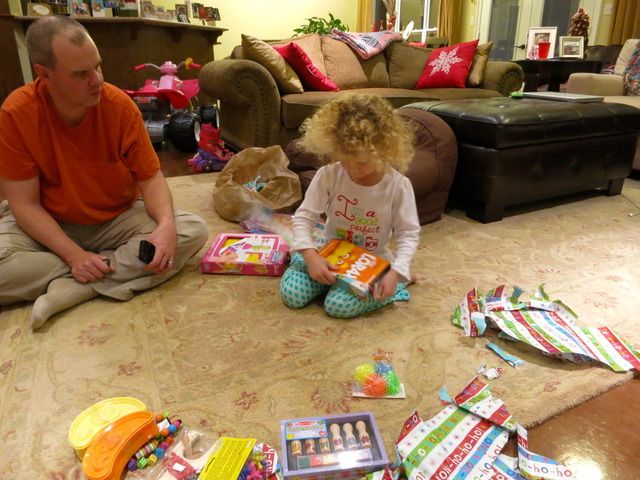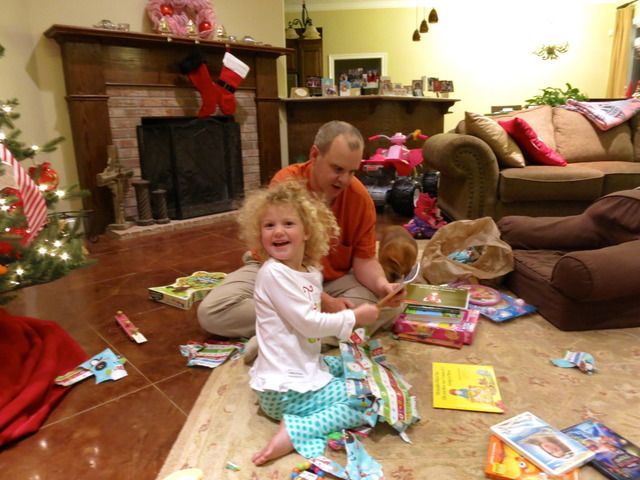 Her big gift was the "fo-reeler". That's what she called the four-wheeler the first day she had it. She now can say four-wheeler.
I cooked breakfast and put something in the crock pot for lunch. Then we all went upstairs and spent the day, which was rainy and storming, and spent our day watching television in our new furnished den/playroom. That was Reagan's Christmas gift - the furniture and TV for the room. It was supposed to be both ours. But, just a few days before Christmas I received another speeding ticket. For real. Merry Christmas to me!