Last week I helped with a Christmas Open House at Sara Madalin's school. Each year, children who will enter the K3 program in the upcoming school year are invited to visit the school to make Christmas ornaments and see Santa. It gives them an opportunity to visit the school and become familiar with their surroundings before they enter school. It's also an opportunity for their parents to dress them in cute little PJs for pictures with Santa.
My friend, Emilee, chaired the committee this year. She and I LOVE to plan and prep for parties and activities at school. We enjoy working together too. So, I was thrilled when she asked me to help with a few things for the Open House. Here are a few photos of some of the set-up.
Here is the room where Santa was. I loved the little back-drop and the trees that were set up in here.
Each child always has their photo taken with Santa while in their PJs. We print the photo and tape it to a photo frame. This year, I used my Silhouette to cut out frames. I also cut out a piece of candy and the school letters. I attached those to the frame with foam tape to give the ornament/frame some dimension. This is not the cutest picture, but the frames were darling.
There was about three other rooms that the children could visit in addition to the Santa room. In each room was an activity. In one room, the children made a nativity ornament. The ornament was mostly put together already. All the children did was glue the Baby Jesus in the manger, and glue a star on the top.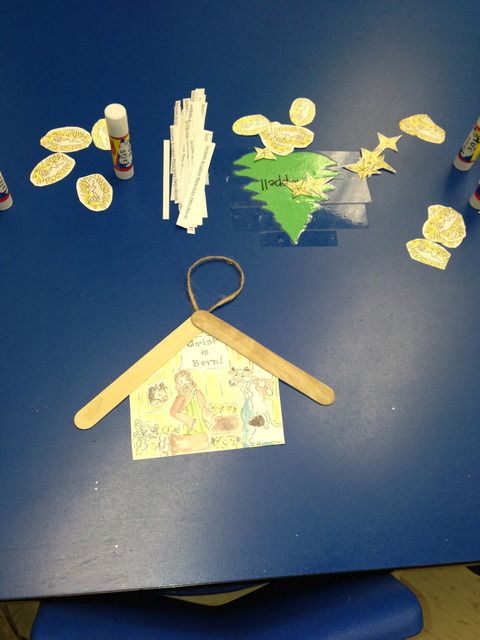 There was also a room with a nativity scene for the children to see.
In this room, there were smaller nativity scenes for the children to play.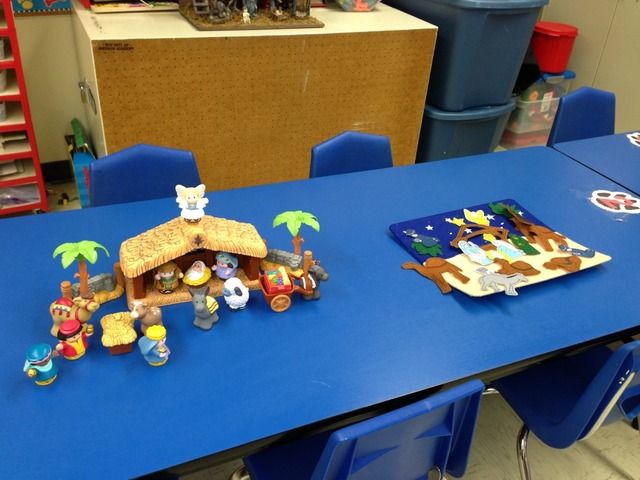 A third room activity was where children could make another ornament. This ornament was in the shape of a tree, and the children placed a star at the top of their tree ornament.
We also had a refreshment room, where I worked during the Open House.
I had a great time, and as always, I enjoyed meeting and working with other moms. I'm so blessed to have an opportunity to be part of these activities as Sara Madalin's school. I'm thankful for every opportunity to do things like this.
I also got to visit Santa.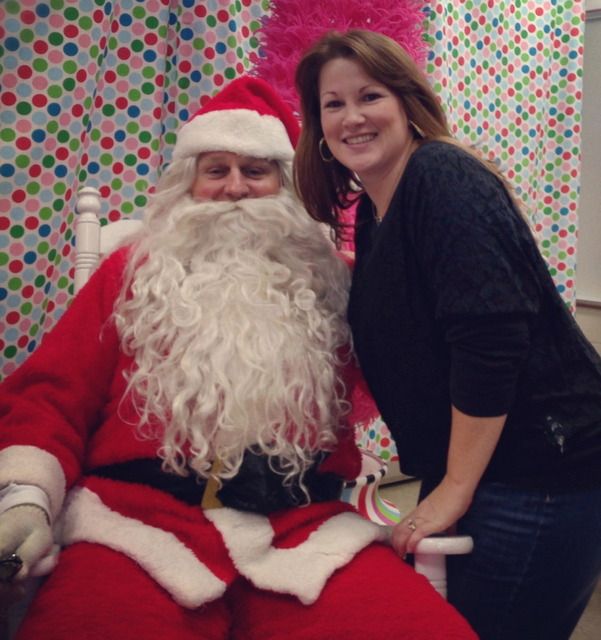 I asked him to bring me an in-ground pool for Christmas. Reagan says the only way I'll get one is if Santa brings it (or the money to build it). I have a feeling, I won't be getting a pool any time soon.