Thursday morning our ESL group had our Christmas party and lunch. It was very festive and fun. I took several pictures to remember our time together.
Here is Ms. Martha. She was our friend-to-friend coordinator for the past couple years until a new coordinator was named. I told her I want to be just like her when I grow up. She has such a heart for teaching internationals and she has taught me a great deal about teaching and ministering as well. And she's a little ball of energy.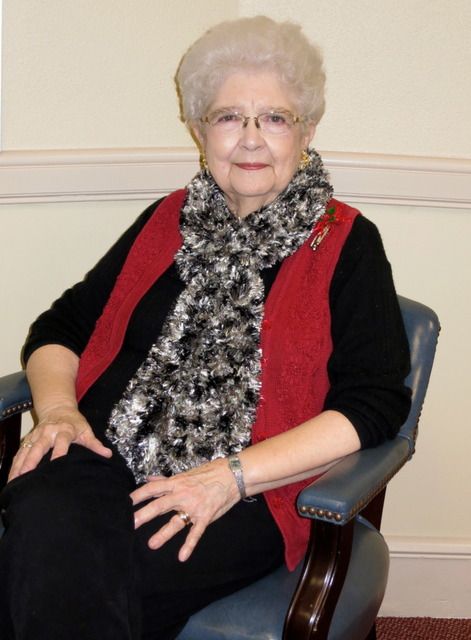 This is Mrs. Betty, our pianist on Thursdays. I don't think she even plays from written music have the time, she's that good. She is also teaching one of the beginner English classes.
This is Mallory and Etta.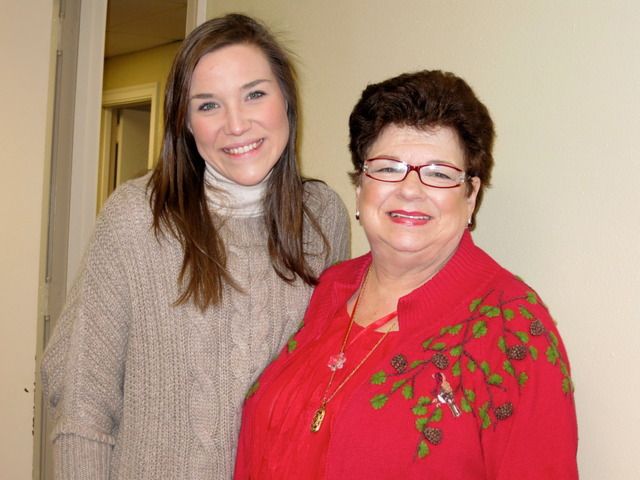 Mallory is our church WMU Director and Women's Enrichment Coordinator. She's also a good friend. She helps coordinate the Thursday morning classes and has such heart for missions and internationals.
Mrs. Etta is a mess. She cracks us all up with her jokes and stories. She helps sign up new members and maintains current lists of our students.
Here are three of our kitchen ladies. One of the ladies who usually helps with weekly refreshments was out the day of the party. They alway make sure we have plenty good food for our fellowship time, and they decorate and make the fellowship room nice each week.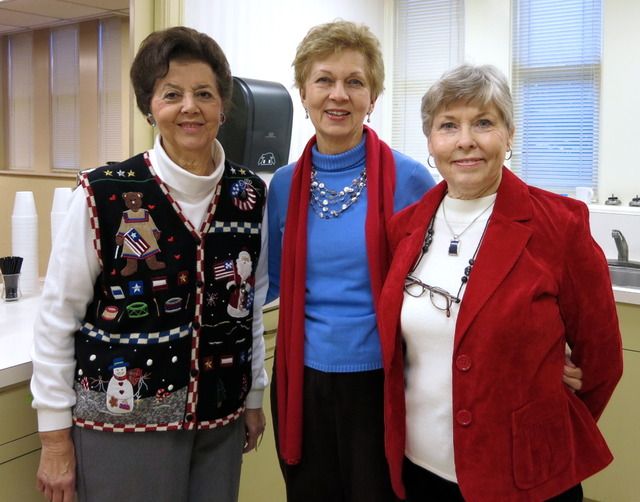 This is Carissa and Noel.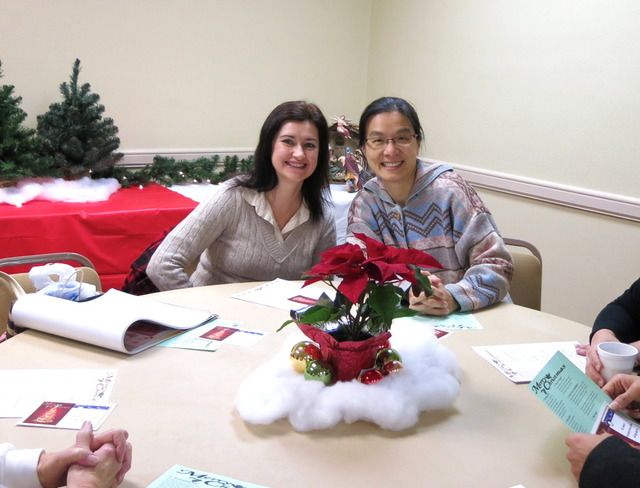 Carissa is from Russia. She has a daughter in Sara Madalin's Sunday school class. Our church also has a Chinese congregation that meets in our chapel each Sunday morning. Carissa is married to the Chinese pastor. They are a very multi-cultural family.
Noel is from China. She has been in the United States for many years and is one of the students that comes on Thursday who is very fluent in Spanish. Many times, our teachers rely on her and a couple of other students to translate for new Chinese students who are not as fluent in English yet. She always helps with such a great attitude and a smile.
Here I am with a few of my students.
Sitting are Cynthia and Julia. They are both from Mexico. Standing next to me is Mirilvis. We call her Milllie. Or at least I do. She told us one day that was her nickname and it's a little easier to say than her full name. I call Julia "La Hefa." That means boss.
Here are a few photos from our time of singing together.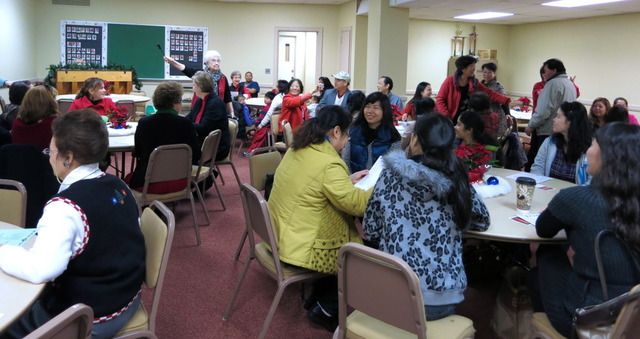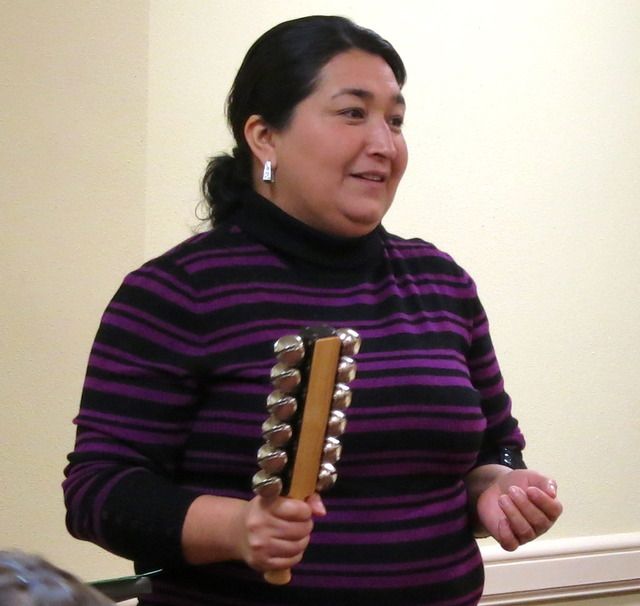 When we sang "Silent Night," we first sang it in English all together. Then, the Chinese students sang in Chinese.
Then, our Spanish-speaking students sang in Spanish. Followed by the Koreans singing in their language. It was so sweet to hear them all singing in their language.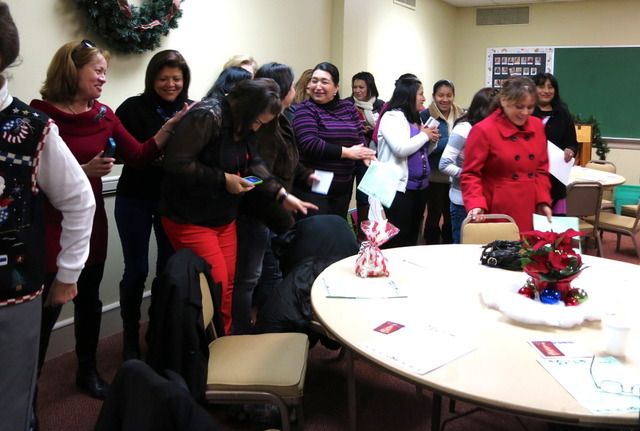 Marla shared with us the story of Jesus' birth and the symbols from the Christmas story that we use as part of our Christmas decorations.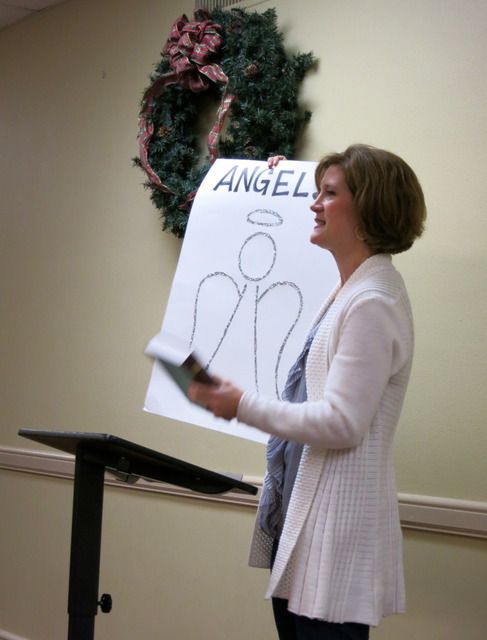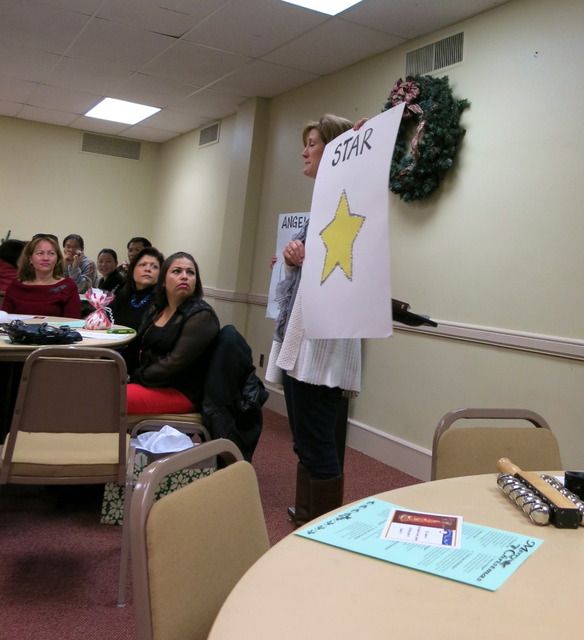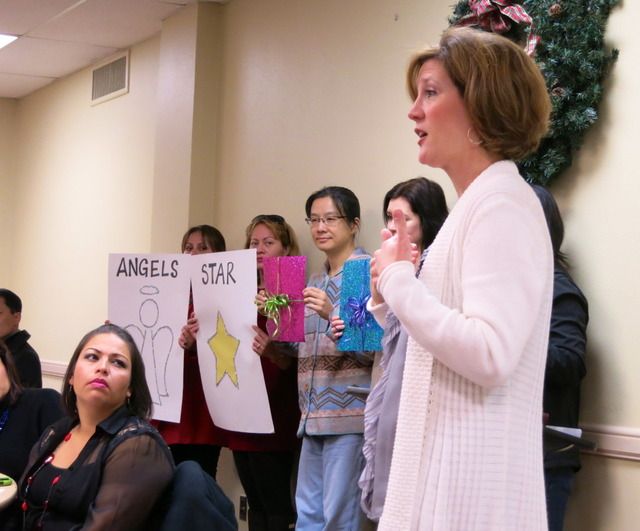 We had lots of wonderful food. The teachers and students brought food.
We had a great time together and I'm so thankful to be part of this ministry at our church.