Friday night I graduated with a Master's degree in Applied Communications. I am so thankful to my husband for his encouragement and support during the time I spent pursuing this degree. We are both relieved that this chapter is over. Sara Madalin asked him one day last week what happens when someone graduates. He said, "They usually get a job." Clearly she didn't think that applied to HER mommy because she said, "No they don't." What she doesn't realize is that I already have a job. And she's my demanding boss.
Here we are before the graduation ceremony.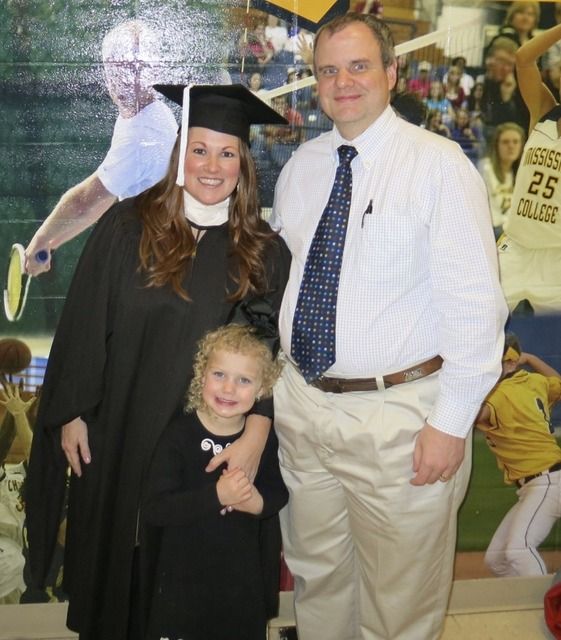 The view from Reagan and Sara Madalin's seat.
Reagan brought his iPad and earphones and this girl sat and watched Spiderman while her Mommy graduated. It worked and there were no meltdowns.
This next pictures is very blurry, but it's when I first found them in their seats.
Another not-so-great photo of me returning to my seat after receiving my degree.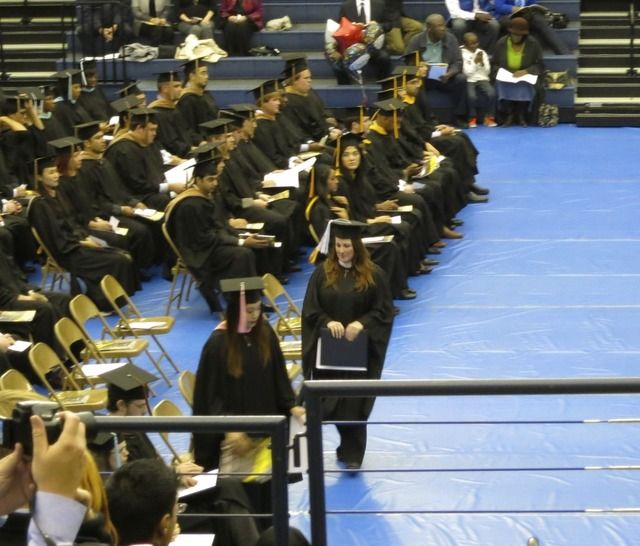 After the ceremony, Reagan and Sara Madalin met me in the foyer. She ran up to me and said, "Congratulations, Mommy!" It was so sweet.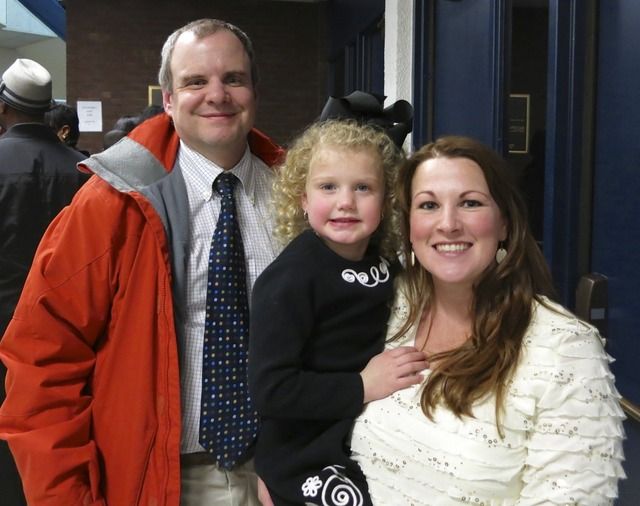 To commemorate this achievement, my husband decided to treat me to a fancy dinner. So, he drove through Backyard Burger and let me choose anything I wanted from the menu. ANYTHING.